Interview: Small Cell Forum's David Orloff and Sue Monahan on the state of play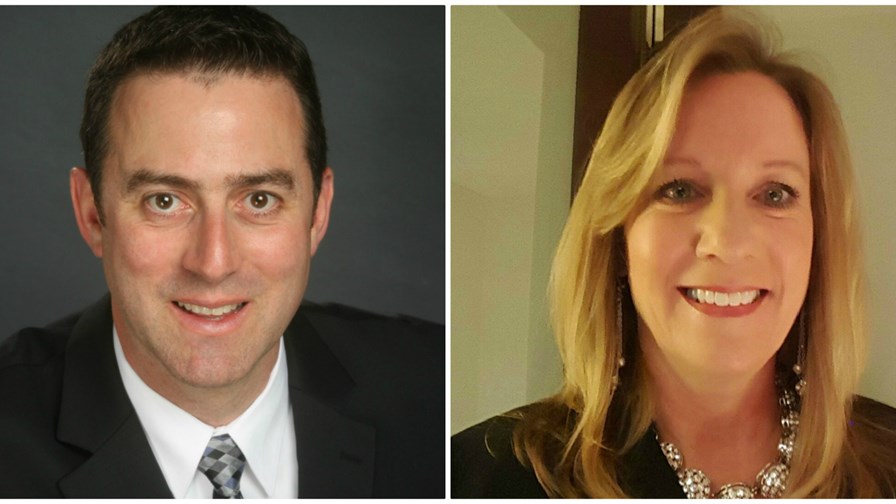 Small cells are rev'd up and ready to meet telco capacity problems...
.. but are the telcos ready to invest and what are the barriers?
We went to SCWS World in London this week to find out
Logic suggests that smaller cells will become an increasingly important component in the cellular network technology mix. Factors pushing this along include: that the higher the frequency (for 5G, for instance), the closer the receiving radio has to be to the base station to win the benefit; the more end users you serve and the more capacity they demand and the more cells you have to support; and, the higher the frequency used, the more difficulty the radio signal has in passing through walls - that means it's often better to put small and unobtrusive base stations indoors.
These considerations seem to point to an increasing role for small cell technology. On the other hand the technology that supports macro base station architectures doesn't stand still either - techniques such as virtual RAN, beam steering and the addition of new frequencies means that, for the time being, the macro cell network is still generally considered the most economical way to deliver bits to mobile users ... if there aren't too many things (literally) standing in the way.
So small cells get a logical 'yes'. And the advent of 5G must increase their attractiveness for carriers and private networks alike. It's the 'when' and under what sort of business model (neutral host, shared network or operator-owned) that's probably at issue, not the small cell idea itself.
This week went I went to the 'SCWS World' event in London where I met up with David Orloff, Chair of the Small Cell Forum with a day job as director of AT&T's RAN Product Introduction group; and SCF CEO, Sue Monahan, who is also Director for the GSMA in North America.
Ian Scales: The small cell segment has suffered a couple of false dawns. Obvious question: is it really taking off this time?
David Orloff: I think 5G forces it to take off. We know that with 5G that there is a strong need for solid capacity and latency improvements to the network - especially around new services and slicing capabilities. In most geographies in the world, capacities are constrained which is driving the further need for small cells.
Given that building interest, how are you finding it affects the Small Cell Forum. Are you seeing lots of new companies joining up as the small cell ecosystem evolves?
David: I would say it is changing. We're seeing the ecosystem bring lots of different players to the table around edge computing as well as third party integrators taking advantage of opportunities like multefire, shared spectrum and neutral host , so we really think that we're at a good inflection point. Especially when you come to this show where we've seen quite a few people come up to us looking to join. It's a strong ecosystem.
Sue Monahan: The composition really started to change last year. As an example we had three 'towercos' join our board, so that was a big shift. And now I expect that we'll see some of the cable players wanting to jump in the ring as well. In terms of the entire ecosystem we now have so many partners that we collaborate with because we can't do it all alone, but we do try to keep our hand in the pot with everybody else to make sure we're all co-ordinated and we don't wind up with fragmentation.
Do you see the small cell market opening up dramatically with the introduction of new spectrum, including unlicensed?
David: The unlicensed spectrum is a good start. It's going to be balanced though, because you can't do everything with it and there's going to be some performance aspects that you have to manage. But I do think that the opportunity around spectrum has increased.
The unlicensed space is a kind of free-for-all aimed at residential for sure, but some of it will be aimed at the enterprise to improve the overall capacity through things like LAA (License Assisted Access). I think operators are going to make use of the total spectrum while some smaller players are going to jump into the game based on that new spectrum availability. So it's actually going to challenge the MNOs to bring those new services to market otherwise those smaller players are going to disrupt things pretty seriously.
We're seeing different business and ownership models coming into the forum and we're actually talking to some vendors now on updating some analysis we did before on the value proposition for the indoor space versus the outdoor space, as it relates to densification. That's going to unlock a lot of understanding.
For instance, the hospitality sector actually now wants to pay for these systems themselves because there's a value on a per square foot basis that they can gain from renting their rooms. It's the same thing with healthcare.
So what are the barriers to small cell deployment and how does Europe differ from, say, the US?
Sue: Europe is really lagging on preparation for 5G, also in terms of business models - their not really thinking about it too much just yet. Certainly, North America and Asia Pacific are leading the way. Regulatory is a big one but the problem is that it varies everywhere - nations, countries, states, cities. You take one little state in the US and it's going to vary from what you see elsewhere.
We're starting to see progress in the US with some of the regulatory barriers coming down and we're seeing it in pockets like in Brazil.
What are specific barriers?
Sue: In most places they want to tax a small cell just like a macro cell. So in Brazil we saw how they made it a more appealing tax structure. It's going to happen everywhere...
David: We've been working in the US on municipality regulations to try and get the permitting down to a fixed cost because in every municipality we have to do something different. Now about a third of the states have signed up to flat rate permitting and we expect another third to sign up this year, and then the rest should fall in line as well.
What about neutral host and network sharing
David: I think you'll see initial progress in the in-building space, especially with the unlicenced 3.5 Gig in the US. That's the first place where you'll probably see sharing really break ground because I think enterprises or third parties will go out and purchase systems and put them in, and as soon as you can get one operator to say, 'OK, I'll connect up to it,' then all the rest of them are going to have to fall into line. And that will drive a lot of new perception. That may float for the outdoor space, but it's a little bit tougher outdoors.
Sue: If you go back there were similar barriers with carriers not wanting to share towers. They didn't want to enable their competitors, but now look today (lots of tower sharing). Another example was MVNOs, they didn't want to open up their networks to competitors again. It's a similar situation, but eventually it will have to happen.
The thing is, for neutral hosts, when you look at stadiums, they can have multiple carriers in them with DAS systems. But DAS is a dead end so they have to make [small cells] work. It's not a technical problem, it's a business problem.
How important do you think private LTE is going to be?
David: I'm watching it. I think there's a lot interest and i think there's a trade off. You're not going to find operators typically spending lots of money to put in private networks. When we get to CBRS or those kinds of networks where the enterprise or a third party purchases it, then I think that will drive more of this private LTE. But many enterprises that I've seen still want their customers to be able to have good service in their enterprises as well, so you're really looking at ultra-secure environments that need something like that.
I haven't delved into it yet, but it's a good work item - we should be delving into it from an ownership model and business principles point of view in the forum.
Email Newsletters
Sign up to receive TelecomTV's top news and videos, plus exclusive subscriber-only content direct to your inbox.