What's up with… Telecom Italia, Google, China Mobile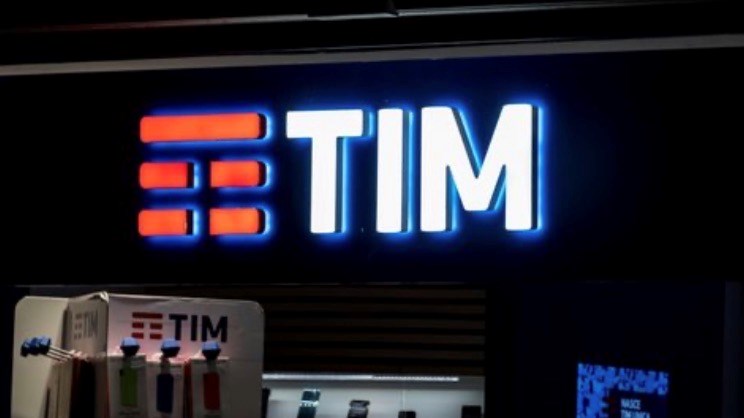 Telecom Italia acquires cybersecurity specialist
Google merges AI research units
China Mobile closes in on customer landmark
In today's industry news roundup: Telecom Italia (TIM) acquires cybersecurity specialist to boost its enterprise service offerings; Google ups the AI ante by merging two key research units; China Mobile is on course to exceed one billion mobile users this year; and more!
As cybersecurity threats continue to grow, so does the appetite of telcos to capture opportunities in the digital security services area. To boost its portfolio in this field, Telecom Italia (TIM) has acquired Italian cybersecurity specialist TS-Way for an undisclosed amount. The transaction has been completed through Telsy, a subsidiary of TIM Enterprise specialising in the cybersecurity sector. According to TIM, its takeover of TS-Way "enhances and completes the portfolio of cybersecurity solutions" supporting large companies and the public administration, and acts as "a further step in the consolidation of TIM Enterprise's leadership as Italy's biggest ICT platform" in cybersecurity, internet of things (IoT) and the cloud. According to TIM's chief public affairs and security officer, Eugenio Santagata, the deal will drive TIM's growth in the cybersecurity market and "strengthen our expertise in managing even more complex cyber risks" by delivering "increasingly cutting-edge tools". TS-Way's acquisition is also seen as key in enabling TIM to prevent IT risks and incidents by investigating vulnerabilities that are "not yet known to the public". Find out more.
As the battle to be the leader in artificial intelligence (AI) developments intensifies, Google has decided to merge two of its AI research units – the Brain team from Google Research, and DeepMind – to form Google DeepMind. "We've been an AI-first company since 2016, because we see AI as the most significant way to deliver on our mission," noted Google CEO Sundar Pichai in a note that was sent to the company's staff. "Since then, we've used AI to improve many of our core products, from Search, YouTube and Gmail to the incredible camera in Pixel phones. We've helped businesses and developers harness the power of AI via Google Cloud, and we've shown AI's potential to address societal issues like health and climate change. Along the way, we've been lucky to have two world-class research teams leading the entire industry forward with foundational breakthroughs that have ushered in a new era of AI. The pace of progress is now faster than ever before. To ensure the bold and responsible development of general AI, we're creating a unit that will help us build more capable systems more safely and responsibly," added the CEO. He noted that the collective accomplishments in AI of the Brain team and DeepMind over the past decade "span AlphaGo, Transformers, word2vec, WaveNet, AlphaFold, sequence-to-sequence models, distillation, deep reinforcement learning, and distributed systems and software frameworks like TensorFlow and JAX for expressing, training and deploying large scale ML models. Combining all this talent into one focused team, backed by the computational resources of Google, will significantly accelerate our progress in AI." Read more.
China Mobile is on course to exceed 1 billion mobile customers this year, having added 7.75 million during the first three months of this year to take its total to 983 million at the end of March. Of that total, 689 million had signed up for a 5G package (up from 614 million at the end of 2022) and 363 million were actually using 5G services (up from 327 million at the end of 2022). Its average revenue per user (ARPU) per month for its mobile customer base increased to 47.9 renminbi (RMB) (US$6.95) during the first quarter of the year, up from RMB 43.9 in the previous three-month period. The operator also ended the first quarter with 281 million fixed broadband users, up by 9 million from the start of the year. For the first quarter of 2023, China Mobile reported revenues of RMB 250.7bn (US$36.4bn), up by 10.3% year on year, and an operating profit (after depreciation and amortisation) of RMB 79.9bn (US$11.6bn), up by 4.9% year on year. For further details, see this China Mobile announcement.
Carrier billing spend is set to rise by a whopping 74% in the next four years, reaching $122bn by 2027 from the $70bn predicted for 2023, according to a fresh study from Juniper Research. This is because carrier billing (which is a mobile payment method allowing users to make purchases by charging payments to their mobile phone bill rather than a bank card, for instance) is set to expand beyond content into physical goods and ticketing. Most spend by 2027 is estimated to come from digital games (34%), followed by videos (25%) and physical goods (21%). And while ticketing will represent a relatively small portion of the total spend (7% by 2027), it is expected to be the fastest-growing vertical, rising by more than 200% in the next four years. According to Juniper's report, Japan is "a market of particular interest" as it is set to account for 12% of global carrier billing spend by 2027. "Carrier billing platforms and operators must look to partner with emerging transport solutions, such as multi-modal transport. The subscription-based service is ideally suited to carrier billing owing to the recurring nature of spend aligning to the payment of mobile bills," commented research author Michael Greenwood. Read more.
Huawei has reportedly switched to in-house internal software management systems to reduce its reliance on US vendors and technology. Reuters stated that the vendor has held an internal ceremony to mark the switch to what it dubs 'MetaERP' (an enterprise resource planning system), and explained that ERP software is typically used by enterprises to manage business operations such as accounting and supply chain management. The new in-house system has reportedly been rolled out across some 80% of Huawei's business. The Chinese company's move comes after it ended up on a trade blacklist by the US government over security concerns, which resulted in its inability to purchase and use items made with US technology.
T-Mobile US has been blowing its own trumpet again, this time claiming to be better than its domestic competitors AT&T and Verizon (shocking, we know) by introducing a two-year device payment plan as opposed to the three-year ones offered by its rivals. Branded "Phone Freedom", the new offering will include a tariff called Go5G, which "is the first plan in wireless that always gives new and existing customers the same great device deals and a new phone every two years with New In Two... because three years is too long to wait" (although one could question the sustainability impact of shorter device upgrading timeframes). The self-proclaimed 'Un-carrier' also argued that in the past year, AT&T and Verizon have "quietly increased device contracts from two years to three – with no shorter option – and, with customers cornered, they raised prices a combined nine times over the same period". Read more.
- The staff, TelecomTV