What's up with… Netscout, NTT and SES, T-Mobile US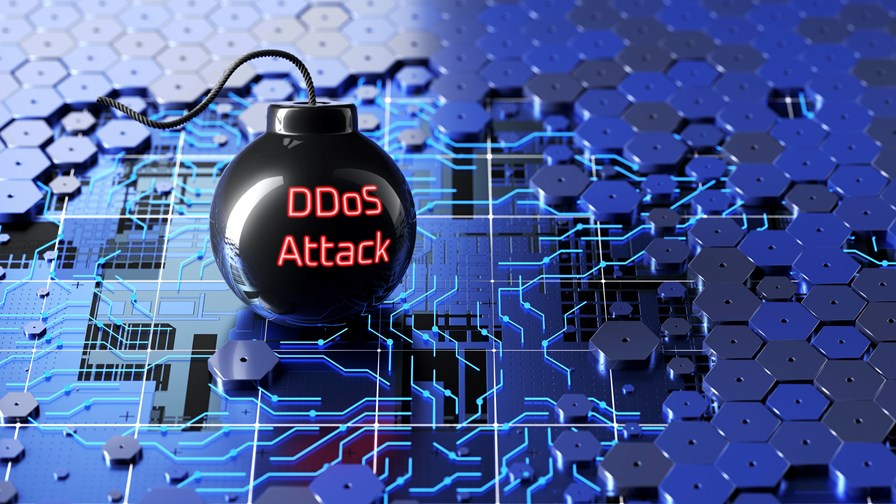 Netscout unveils new threat landscape
NTT teams up with SES to offer edge-as-a-service
T-Mobile US dips a toe in the fibre networks arena
In today's industry news roundup: HTTP/S DDoS application-layer attacks rise by a staggering 487% since 2019, finds Netscout report; NTT signs multiyear deal to use SES medium-earth orbit satellites to offer edge-as-a-service to enterprises; T-Mobile US looks to be eyeing up the fibre networks market with a symmetrical gigabit fibre service trial in NYC; and much more!
Netscout, the Westford, Massachusetts, US-based performance management, cybersecurity, and distributed denial of service (DDoS) protection company has released its latest "DDoS Threat Intelligence Report". It indicates that the world is entering a new era of multi-vector attacks that are focused on taking down targets via application-layer and botnet-based, direct-path attacks. With these, threat groups target individual organisations rather than indiscriminately targeting the customers of comms service providers (CSPs), such as internet service providers (ISPs) and wireless carriers. The report reveals that DDoS alert traffic reached the staggering heights of 436 petabits and more than 75 TRILLION packets in one single day in 2022, while application-layer attacks have risen by 487% since 2019. Direct-path attacks also surged in 2022, particularly in the second half of the year and made up more than 50% of all DDoS incursions reported. There are now more than a billion websites in use around the world and HTTP/S DDoS application-layer attacks have risen by 487% since 2019. The Netscout report identifies the pro-Russian group Killnet as being a major originator of such attacks and notes that, prior to the invasion of Ukraine, Killnet attacks knocked out the country's critical financial, government and media sites. Richard Hummel, threat intelligence lead at Netscout said, "DDoS attacks threaten organisations worldwide and challenge their ability to deliver critical services. With multi-terabit-per-second attacks now commonplace, and bad actors' arsenals continuing to grow in sophistication and complexity, organisations need a strategy that can quickly adapt to the dynamic nature of the DDoS threat landscape." Other findings include the news that the US national security sector experienced a massive 16,815% increase in attacks, again related to the Killnet gang. Netscout analysts tracked over 1.35 million bots from malware families, such as Mirai, Meris, and Dvinis, in 2022, with enterprises receiving more than 350,000 security-related alerts with botnet involvement. By contrast, service providers received approximately 60,000 alerts where bots were present, so-called "carpet-bombing attacks", a technique that simultaneously targets entire IP address ranges, increased by 110% between the first and the second half of 2022, with most attacks against ISP networks. Furthermore, a barrage of DDoS attacks hammered EMEA's optical instrument and lens manufacturing sector, resulting in a 14,137% increase, mainly against one major distributor, which reported 6,000 attacks over four months. Meanwhile, DDoS attacks on wireless telecoms have increased by 79% since 2020. The new Netscout report was compiled from data collected by its ATLAS network. ATLAS was built over two decades through work with more than 500 ISPs to create a sensor network that provides visibility into more than 400 Tbit/s of international transit every second of every day. Thus ATLAS collects DDoS attack statistics from an average of 93 countries daily, encompassing over 50% of the world's internet traffic. Talk about living in 'interesting' times.
As regular TelecomTV viewers will know from last week's summit on Private 5G and the Edge, the provision of connectivity and services to enterprise customers can be a frustrating business for telcos. Operators, vendors, hyperscalers and systems integrators are all jostling for prime position and are showing no signs of retreating. The latest venture comes from Japan's NTT, who has partnered with satellite operator SES to deliver edge-as-a-service to enterprise customers. Under a multi-year partnership, NTT will deliver the service via the SES medium-earth orbit (MEO) satellite constellation, dubbed O3b mPOWER. The two companies intend to deliver connectivity to enterprises that "meet surges in connectivity demand or are based beyond the reach of fixed terrestrial networks" through what they describe as "public-private roaming". Alejandro Cadenas, associate vice president of EMEA telco mobility research at IDC, said: "This will open great opportunities also in countries where 5G spectrum is not yet ready, enabling the transformation of companies at a global scale." NTT's edge-as-a-service offering includes IoT, edge compute, and private 5G connectivity delivered by NTT across its global footprint. Read more here.
T-Mobile US appears to be limbering up to enter the fibre networks arena. According to Fierce Wireless, the company has been dabbling with a service pilot in New York City where it has trialled a symmetrical gigabit fibre service, and has 500Mbit/s and 1Gbit/s fibre offerings in the cities of Northglenn and Pueblo, Colorado.
A recent survey suggests that energy costs are being exacerbated in the UK by a lack of "data management accountability" regarding data storage. NetApp's Data Waste Index claims that 41% of UK data is being wastefully stored for no reason, partly because many data managers feel they're not equipped to prune it but also because they fear that overzealous data removal will get them into trouble with customers. At the same time, IT leaders believe their data estates must be reduced by nearly half, not only to improve sustainability but to make them operationally efficient. NetApp warns that rampant data growth is getting out of hand, with over a third of IT departments bogged down with an "overwhelming" amount of data to sift through.
The Dell'Oro Group, the independently-owned market analysis research house, has just released its Telecom Capex March 2023 report. It forecasts that global capital expenditure (capex) will decline by between 2% and 3% compound annual growth rate (CAGR) between now and 2026. Although capex on telecoms is growing consistently in India, the total amount will not be enough to offset big capex declines in the US. The group's research suggests that in 2022 the sum total of wireless and wireline telecoms carrier investments increased by a low single-digit rate year on year in nominal US dollar terms, a fall from the high single-digit growth recorded in 2021. The moderation in capex growth rate was consistent with the aggregate telco equipment trends covered in Dell'Oro telecoms research programmes, including broadband access, microwave transmission and mobile backhaul, optical transport, mobile core network, radio access network and service provider routers and switch. The report says, "Looking back at the full year, total capex growth was slightly lower than the 3% increase we [the Dell'Oro Group] initially projected a year ago going into 2022, partly due to the stronger US dollar." It adds that global telecom capex projections have been revised upward to reflect the price of the US dollar and the improved capex outlook in China. The world's top-50 carriers collectively generated combined annual revenue and investments of some US$1.7tn over the past 12 months. These carriers account for about 80% of worldwide telecoms capex and revenue.
As TelecomTV surmised last week, after Richard Branson's Orbit One commercial rocket and satellite venture laid off 85% of its staff and shuttered its operations after running out of money and customers, the company has, this morning, filed for Chapter 11 bankruptcy protection in the US via the Bankruptcy Court for the District of Delaware. Chapter 11 allows the company to continue to operate as a business entity as it endeavours to find a buyer. Dan Hart, Virgin Orbit's embattled CEO, issued a statement saying, "At this stage, we believe that the Chapter 11 process represents the best path forward to identify and finalise an efficient and value-maximising sale." Given that Virgin Orbit's stock price has fallen by 92% so far this year and may yet decline even further, somebody might just pick up a bargain (or a white elephant). The documents submitted to the Delaware Bankruptcy Court disclosed that Virgin Orbit had assets of some US$243m and debt of $153.5m as of 30 September 2022. That's more than six months ago and the company's fortunes have been on the slide ever since. As investors got more edgy and income dwindled, Branson's overarching Virgin Group (which to date has sunk a total of over $1bn into the failed initiative, including $60m since November 2022) tried very hard to keep the company afloat but finally admitted defeat saying, "Significant funding was not enough to counter the strong headwinds and liquidity challenges Virgin Orbit continues to face." Virgin Orbit was spun out of Virgin Galactic, Branson's much-vaunted space tourism company. Despite a heap of hype, it too has not yet performed to expectations.
Email Newsletters
Sign up to receive TelecomTV's top news and videos, plus exclusive subscriber-only content direct to your inbox.