News brief: US operators struggle to comply with FCC's plan to 'rip and replace' Chinese kit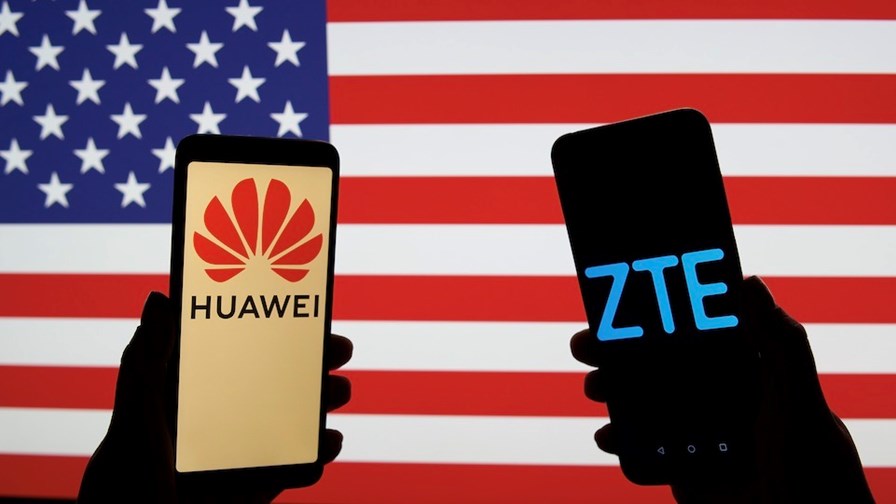 US telcos have made "some progress" towards removing untrusted kit from Chinese vendors, FCC finds
Even though work has been started by many, only 2% of operators have completed the rip-and-replace task
The main obstacle to progress is a lack of funding
The FCC has so far awarded little in the way of supporting federal funds
While many telcos in the US have started removing and replacing equipment deemed to be a national security risk – supplied primarily by Chinese vendors Huawei and ZTE – progress is stalling, mainly due to financial challenges, according to a new report from the US Federal Communications Commission (FCC).
In a status update sent to the US Congress, the agency provided an overview of progress made since the Secure and Trusted Communications Networks Reimbursement Programme began in 2020: It requires telcos operating in the US to permanently remove, replace and dispose of untrusted communications equipment and services.
According to the FCC's estimations, only 2% of the network operators that have responded to its request for an update have completely replaced banned technology in their networks. Around 83% of respondents have made "some progress" in their replacement plan but work is yet to be finished, while another 15% have not yet begun ripping and replacing such equipment.
There were four main obstacles cited by the operators that have prevented them from being able to start or finish implementing the government programme within their stated and submitted timelines.
Unsurprisingly, the main hurdle was insufficient funding.
"Roughly half of respondents indicated in their status updates that a lack of funding is a challenge they face to complete the permanent removal, replacement and disposal of the covered communications equipment and services in their networks in their entirety. Approximately 2% of respondents indicated in their status updates that they will not start work on their removal, replacement and disposal projects unless they receive additional funding," noted the FCC in its report, available here.
So far, the FCC has awarded only $40.9m to 30 network operators that had submitted a total of nearly 2,000 reimbursement claim requests. In 2021, the FCC created a fund totalling $1.9bn to help telcos remove untrusted kits, but the total cost of removing the networking technology deemed to be a security risk, and for which operators have applied, was estimated in February 2022 to be a staggering $5.6bn – see US 'rip and replace' program costs soar to $5.6 billion.
Another challenge outlined by almost half of US operators are supply chain delays, which are making it difficult to secure replacement equipment. Despite this, "most respondents indicated that they have been able to identify replacement alternatives," the report claimed. The FCC noted it will continue to monitor the situation.
Some operators highlighted challenges related to labour shortages (roughly three in 10 respondents) and adverse weather conditions (one-quarter of total respondents).
The total number of companies that have filed a status update to the FCC is 84.
The FCC will issue another report on 10 July 2023 with more insights on the timeline and spending on the rip-and-replace programme.
- Yanitsa Boyadzhieva, Deputy Editor, TelecomTV
Email Newsletters
Stay up to date with the latest industry developments: sign up to receive TelecomTV's top news and videos plus exclusive subscriber-only content direct to your inbox – including our daily news briefing and weekly wrap.