N.Korean Sony attack a sign of things to come?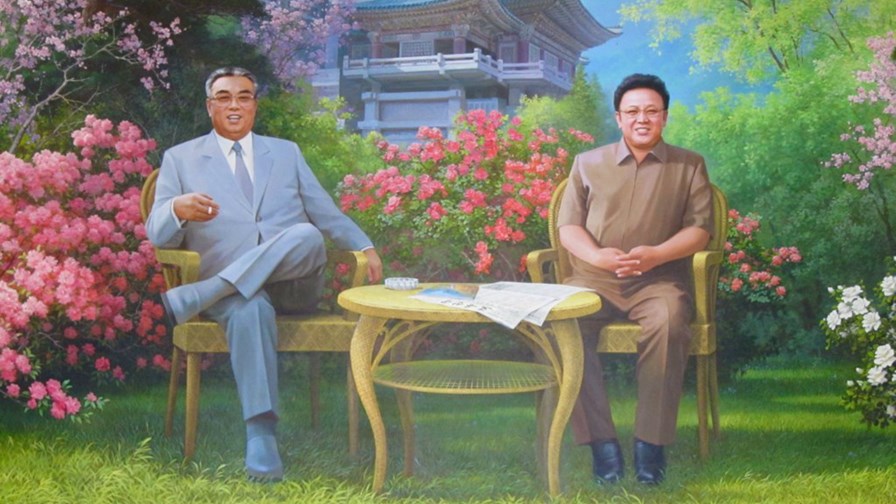 As we hit year-end and thoughts turn to what's passed and what we can expect ahead a good question to ask might be: what will we deem the most important network-related 'event' in 2014? I think it may well be the successful hacking attack on Sony Pictures.
In one sense of course, this is a trivial story from start to finish. A fairly silly film by all accounts (which will now probably earn much more than it deserves when it is finally released), and even more trivial emails exposed to a trivialised public. Who cares? As a 'story of the year' it certainly doesn't stack up in any way against the tragic slaughter taking place in Syria and Iraq, it doesn't have the pathos of the Ebola epidemic in Africa, and most of all, right now, it shouldn't overshadow the horror of the Peshawar school massacre.
But it may well have more resonance for us looking back in a few years time, because the hack-attack looks almost certainly like the work of the North Koreans and that means it's probably just a taste of things to come. This is an opening salvo in the asymmetric cyber-wars.
Reuters says the Sony attack may have been a North Korean practise run. According to a defector from the North, computer science professor Kim Heung-kwang, North Korea's ultimate goal is to attack the US and South Korea's national infrastructures to cripple telecoms and energy grids should the need arise.
And North Korea has been working for years on building up its capabilities - as far as asymmetic warfare goes, hacking has to be a fruitful and relatively low-cost avenue for the North to pursue, especially in comparison to the expense of building a handful of nuclear devices which, if unleashed, would simply ensure the almost instant destruction of North Korea.
According to Kim Heung-kwang and other defectors, for years North Korea has been pouring resources into a sophisticated cyber-warfare cell called Bureau 121, run by the military's spy agency and staffed by some of the most talented computer experts in the country. Most of the hackers in the unit are drawn from the military computer school and in 2013 South Korea blamed them for crippling cyber-attacks that froze the computer systems of its banks and broadcasters for days.
We believe (can't prove it, obviously) that TelecomTV has been targetted by some of the thousands of state-sponsored hackers alleged to have been set to work by the North Korean state, and the activities of our own editorial Dear Leader, Mr Martyn Warwick, may have been the trigger.
Martyn has for years kept a watching brief on North Korea, partly so that we can have a good laugh at the weird, antique, 1930s communist-era language that passes for official pronouncements and threats - if you haven't seen them they're hilarious. Mostly because he despises the exercise of despotic, unaccountable and undeserved power, whether it's wielded by a North Korea, a Google, a Facebook or an AT&T. In all cases they get a kicking and rightly so (arguably what our sector needs is more arse-kicking, less arse-licking).
When it comes to North Korea if ever an arse needed kicking it was the one belonging to the lamentable Kim Jong-il, until fairly recently the weird-looking dictator of North Korea and son of its original, post WW2 communist dictator, Kim il-Sung. This Martyn literally went out of his way to do so when he could.
Neither is Martyn a great fan of the moon-faced and murderous Kim Jong-un, whom we refer to as Kim Wrong-un, and who took over the despotism when Kim Jong-il bit the dust.
So, back in the day, in the midst of Martyn's periodic Kim Jong-il bashings, TelecomTV started getting major denial of service attacks which used to take our servers down. Our tech guys got cross of course. It seemed that the attacks orginated in China, but we could see no reason for them… I can't remember anyone suggesting that the North Koreans might have had something to do with them.
Knowing what we know now, however, it looks at least possible that we were singled out for the attention of Bureau 121. How exciting.
Email Newsletters
Sign up to receive TelecomTV's top news and videos, plus exclusive subscriber-only content direct to your inbox.