Huawei emerges stronger, plus major announcements from MWC Day 3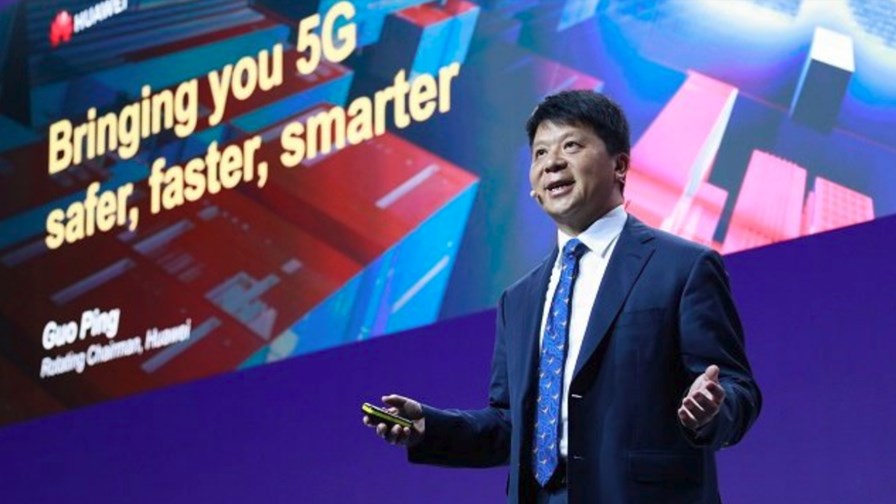 Huawei emerges from MWC stronger than it was going in
Huawei strongly denies all charges of spying; U.S. continues to offer no real evidence
The show saw a succession of European tech and political leaders call for 'facts not fears'
What was really needed was a security testing regime on ALL network systems and equipment
MWC was originally billed as the venue for some sort of showdown between Huawei and the GSMA along with the rest of the telecoms industry, apparently increasingly worried about Huawei's back doors in the looming 5G network build.
But as the show rolled on it became apparent that that script was being re-written. The concentration of IQ represented by the global telecoms industry in conference at Barcelona was never likely to be brow-beaten into accepting often hysterical and over-wrought allegations of Huawei wrongdoing, especially when no proof at all had been produced.
What emerged instead was a highly logical and hard-headed consensus best expressed by its catchphrase "Facts not Fears".
European industry and policy leaders effectively brushed aside US calls for a ban on Chinese vendors and instead outflanked the US arguments by aggressively promoting the need for a far greater security focus on ALL equipment vendors, not just Huawei.
If backdoors and technical skulduggery were really the main concern of the US and the reason for its attempt to brow-beat its allies into blocking Huawei from their 5G builds, then proper scientific investigation of all code and systems proffered as part of 5G needed to be given thorough and ongoing inspection.
And in fact, Huawei aside, this was something that needed to be done anyway if the 5G network is to play as pivotal a role in the 21st Century as its adherents claim it will.
Enter stage left the well-founded suspicion that technological and trade rivalry is the real reason for the US Huawei obsession.
As a result a succession of government and industry leaders have spoken out against hasty naming and shaming. Vodafone CEO Nick Read, for instance, has called on the United States to share any evidence it has about Huawei. He explained that it was very difficult without any proof to justify a far-reaching ban, which would severely disadvantage European telcos such as BT and Deutsche Telekom who have built Huawei into their plans for network development. Even the European Commission has warned against "premature decisions based on partial analysis of the facts."
The language used by US intelligence sources and government alike also revealed the extent to which the US authorities were drawing on cold war archetypes in their effort to turn the tide against the Chinese firm. Talk of "stealing secrets" has a particularly archaic ring to it as in the modern, open source high tech world, there are no longer many 'secrets'. What there are is patents, and a secret patent is no good to anybody.
Day 3 announcements from MWC
CSPs and Operators:
Telecom Infra Project has launched an Open RAN 5G NR project group led by Sprint and Vodafone. Its initial focus is the development of sub-6 GHz 5G NR small cells for outdoor and indoor use cases, with millimeter wave 5G NR small cells to follow. Read more...
Ericsson claims AI in network operations is gaining traction with service providers because the sheer growth and complexity in the network means new cognitive technologies, such as Artificial Intelligence are a must. Read more...
Telefónica and Ericsson sign AI-powered Network Operations agreement for managed services deal including AI-powered Network Operations in UK, Colombia, Peru, Ecuador and Uruguay providing services spanning day-to-day monitoring and service desk, change management, and problem and incident management. Read more...
Rakuten selects Nokia IMPACT to tap IoT opportunities in Japan. IMPACT simplifies the process of bringing and scaling multiple applications onto a single platform. As a result, Rakuten can deploy various IoT applications faster and more cost effectively across multiple sectors such as agriculture, industry and the automotive field, including connected vehicles. Read more...
Red Hat supports Rakuten Mobile Network's end-to-end cloud-native mobile network with open source technologies, it's announced. The fully virtualized, end-to-end, cloud-native Rakuten Mobile Network is planned to be launched in Japan in October 2019. Read more...
Transport networks: ECI has commissioned ACG Research to run a survey on 'Trends, Opportunities and Challenges in 5G Transport Networks'. Download the survey results report...
Sustainable smart cities are the bedrock of a digital society, according to Deutsche Telekom which is demonstrating its vision at MWC. It's promoting citizen-friendly, digital service offerings, a smart "green lung" doubling up as a piece of furniture or the use of artificial intelligence to eliminate traffic jams and emissions: more convenience for citizens that can be experienced directly in everyday life. Read more...
Telefónica claims 5G offers an innovative way to broadcast and produce television, with its low latency, edge computing abilities and high bandwidth, it allows media organisations to cover breaking news with professional quality. Read more...
Vodafone has adopted VMware's 5G-ready cloud platform in 15 countries, in more than 50 sites, carrying increasing amounts of subscriber traffic on more than 300 core network functions. Read more...
Vendors and OEMs:
Wind River unveils edge platform to accelerate the evolution from automated devices to autonomous systems. The platform is aimed at the modernization of legacy systems in aerospace, automotive, defense, industrial, and medical. Read more...
VMware has broadened its telco NFV portfolio with assurance, analytics and migration capabilities. New features include assurance and automation capabilities that span physical and virtual networks. Read more...
ZTE has unveiled the industry's first commercially ready AI-based 5G slice operation system, CloudStudio, at MWC. This system innovatively introduces the 3A concept: Awareness, Automation, and AI, supporting agile slice deployment, intelligent analysis and rapid self-healing. Read more...
Broadband Forum releases first home Wi-Fi carrier-class testing standard at MWC. It claims the TR-398 Indoor Wi-Fi Performance Test Standard (TR-398) is the first standard to systematically evaluate home Wi-Fi device performance across six dimensions: receiver sensitivity, throughput, coverage, multi-user support, anti-interference, and stability. Read more...
Arm and China Unicom sign partnership agreement to drive IoT adoption in China. The collaboration brings together Arm Pelion Device Management, Arm Mbed OS and China Unicom IoT Platform. Read more...
VMware highlighted innovations yesterday at MWC. It claims it can help CSPs capture the 5G opportunity and break into the cloud economy. It also announced expanded relationships with AT&T and Vodafone, along with an expanded alliance with Ericsson and a new partnership with T-Systems. Read more...
Email Newsletters
Sign up to receive TelecomTV's top news and videos, plus exclusive subscriber-only content direct to your inbox.