SDN pioneer hits rough water, produces SDN switch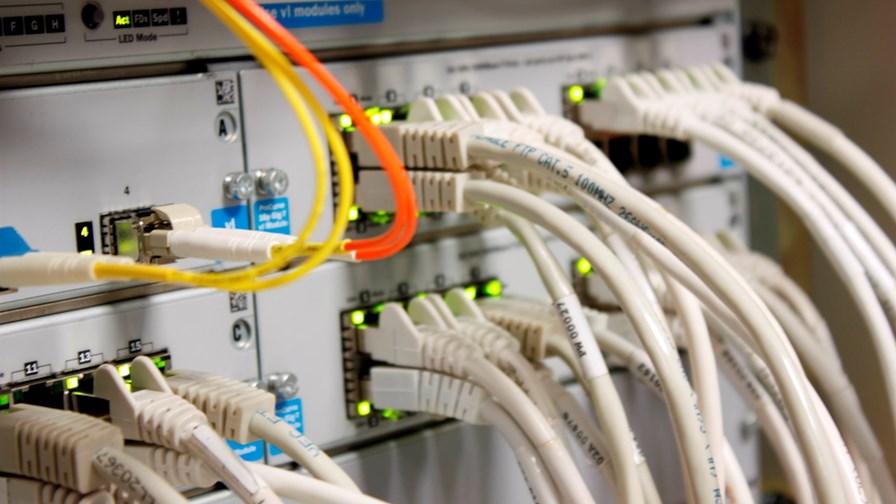 A combination of lower than expected sales and the departure of its president and CEO, Robert Thomas, have conspired to cause shares in SDN specialist Infloblox to slump by more than 40 per cent. That, according to Reuters, represented more than US450 million 'wiped off' the company's market value.
But Infoblox is already in the process of bouncing back into the limelight by producing and demonstrating an SDN switch which, it says, shows off the technology's potency (and Infoblox's staying power).
Thomas announced on Friday that he would step down after the company projected lower-than-expected profits in the fourth quarter because of some contract delays and a slowdown in new customers.
Reuters reported that 'at least five' brokerages lowered their ratings and target prices because of a perceived uncertainty over the company's sales strategy in the light of IT customers "prioritising spending on network security over automation."
In an interview with me last year, Stu Bailey, Infoblox's founder and CTO, emphasised 'network automation' as being the company's meta-speciality, currently instantiated by SDN and NFV - an enthusiasm along with Openflow that Bailey shares with much of the the rest of the industry.
Now, whether by design or coincidence (or nifty footwork) Bailey's team have come up with an SDN switch as a proof-point for his company's continuing technical innovation and dedication to the overall cause, as well as a demonstration of what's possible with SDN. 'The sales numbers were a disappointment,' might be the message, 'but they're only a stutter'.
The switch is the LINCX, developed over a year by just six Infoblox engineers at a cost of around $1 million. It is, says Infoblox, "a new production-ready, open-source, fully programmable SDN switch," all in software.
That means it can sit on any standard, off-the-shelf Linux or Xen server, as well as on so-called bare metal (no software) network 'white boxes' which can cost as little as US$300
By way of comparison, Infoblox claims commercial-grade hardware switches (black boxes) typically require teams of dozens of engineers working for several years and contain hundreds of thousands or even millions of lines of code.
While many in the industry are currently down-playing the cost disruption that SDN and NFV could logically cause, Infoblox's Stu Bailey suffers no such qualms. He's happy to articulate a vision of SDN and NFV eventually cutting a huge swathe through both capital and operational expenditures for network operators, when many others in the industry prefer to dampen down cost-cutting talk for what, I imagine, are a range of reasons. "How could it not?" was his response to my costs question.
So the LINCX has been developed as a sort of demonstrator. "If we can build LINCX in a year with just six people," says Bailey, "we know others will soon be able to create SDN applications that are even more interesting. SDN is an open playing field, and I expect there will be many winners among networking incumbents, as well as among future start-ups that today are only a gleam in the eyes of young engineers."
At present, says Infoblox, hardware switches typically cost tens of thousands of dollars, require expensive custom processors, and run proprietary software that can't be accessed or modified by the user.
LINCX, however, is written in the Erlang programming language, which is designed for creating systems that are flexible, highly available, and massively scalable. Deep packet inspection (DPI) and protocol support are fully programmable in LINCX, so switching can be adjusted on the fly to meet changing network requirements."
Last year Infoblox announced a free open source network complexity tool to help organisations quantify the problem, not just as a prelude to doing something about it, but as what Bailey called, "something that will start the conversation."
LINCX seems to be a way of keeping the conversation going.

"We created LINCX to showcase how the world changes when network control moves to software and is completely separated from the underlying hardware," the press release has Bailey saying.
"When SDN is fully established, which we believe is at least several years away, there will be no more physical networking hardware. No switches, no routers, no load balancers, no WAN optimisers. Instead, data-centre servers will run SDN software—allowing them to constantly re-balance their functions and workloads, as needed—and require only a mesh of Ethernet cables to connect among themselves. "
Email Newsletters
Sign up to receive TelecomTV's top news and videos, plus exclusive subscriber-only content direct to your inbox.