SDN specialist Lumina Networks rides high with tier 1 telco support and a new controller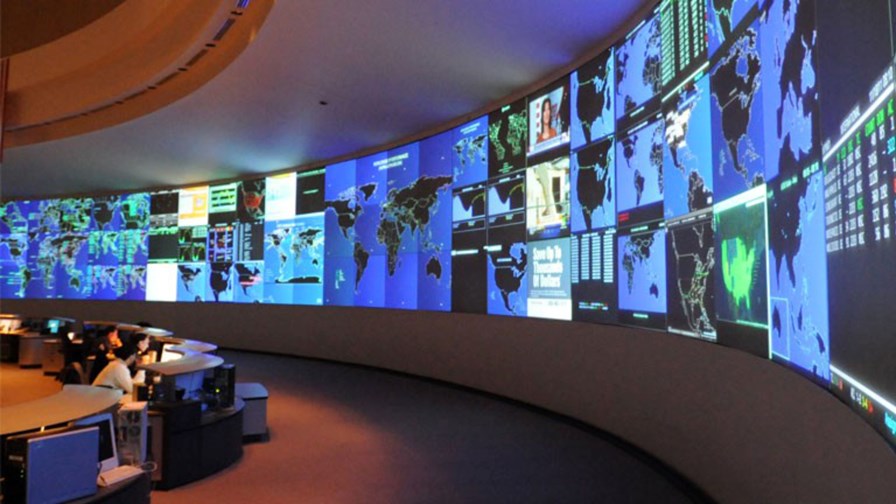 Lumina has introduced version 8 of its Open Daylight based SDN Controller
It is demonstrating advances in its SD-Core software at the Amsterdam Open Networking Summit
Lumina has the support of several tier 1 service providers
It's been a great year for Lumina Networks. The company is now in a powerful position in the SDN world, having been the recipient of Series A funding from AT&T, Verizon and Rahi Systems.
Both AT&T and Verizon are using Lumina Networks' SDN controller, which is based on the OpenDaylight controller, and now the company is refining its business model as it delivers carrier grade, fully tested implementations of each OpenDaylight release. Lumina says its main objective is to help its customers bridge the gap to between existing and new network equipment.
Lumina Networks has this week introduced Version 8 of its SDN Controller and will be demonstrating advances in its SD-Core software at the Open Networking Summit in Amsterdam.
To understand Lumina's approach to the SDN market, watch our exclusive video interview with Lumina CEO Andrew Coward: Lumina Networks lights the way for service providers to get SDN and automation solutions out of the lab and into real live networks.
Says Andrew Coward, "At Lumina, we deliver a project WITH the customer and not TO them."
Original press release below
Lumina Networks demonstrates SD-Core enhancements using newly released SDN Controller version 8
Support for Multiple Domains Allow Users Greater Flexibility in Migrating to Segment Routing, NFV or Whitebox Switching
September 25, 2018, AMSTERDAM, Netherlands, Open Networking Summit — Today Lumina Networks introduced version 8 of the company's SDN Controller, powered by OpenDaylight™. Lumina will also be demonstrating advances in its SD-Core software at the Open Networking Summit in Amsterdam this week.
The Lumina SDN Controller, along with the Flow Manager software, seamlessly defines and implements a single end-to-end service over a multi-domain environment, mixing traditional routers with white box switches and virtual network functions. To illustrate maximized flexibility, the demo leverages Cisco XRv routers via segment routing (BGP-LS and PCEP), White box switches via OpenFlow, Pseudowires and a multi-protocol path computation engine using PCEP. Integrity of the service is maintained through network changes and failures as BGP-LS, PCEP, OpenFlow and NETCONF interfaces are all supported simultaneously. Lumina's unique capabilities leverage OpenDaylight's ability to support multiple control protocols at the same time.
On the tail of the company's recently closed series A funding from AT&T, Verizon Ventures and Rahi Systems, Lumina Network's eighth platform release focuses on improved network scalability, stability, and tools. Included in the Oxygen-based release comes increased cross-project code quality, and updates to Karaf 4.1.3, to enable developers with improved agility and compliance of future upgrades.
"As OpenDaylight continues to mature, our job at Lumina is to deliver a carrier-grade, fully tested implementation of each OpenDaylight release," says Andrew Coward, CEO of Lumina Networks. "We combine these releases with use cases and additional functionality that enables our customers to bridge the gap and bring SDN to both existing and new network equipment."
In production with numerous tier one communication service providers around the world, Lumina SDN Controller is leveraged in common use cases including container networking, service automation, SD-Core, intent-based networking, and 5G application placement. In addition to the SDN Controller, and NetDev Services, the company offers specific applications such as Fabric Manager for Kubernetes®, Lumina Flow Manager, for path computation and management, and VNF Manager for configuration of virtualized network functions.
This content extract was originally sourced from an external website (
Lumina Networks Newsroom
) and is the copyright of the external website owner. TelecomTV is not responsible for the content of external websites.
Legal Notices
Email Newsletters
Sign up to receive TelecomTV's top news and videos, plus exclusive subscriber-only content direct to your inbox.