The EU Parliament passes draft European Electronic Communications Code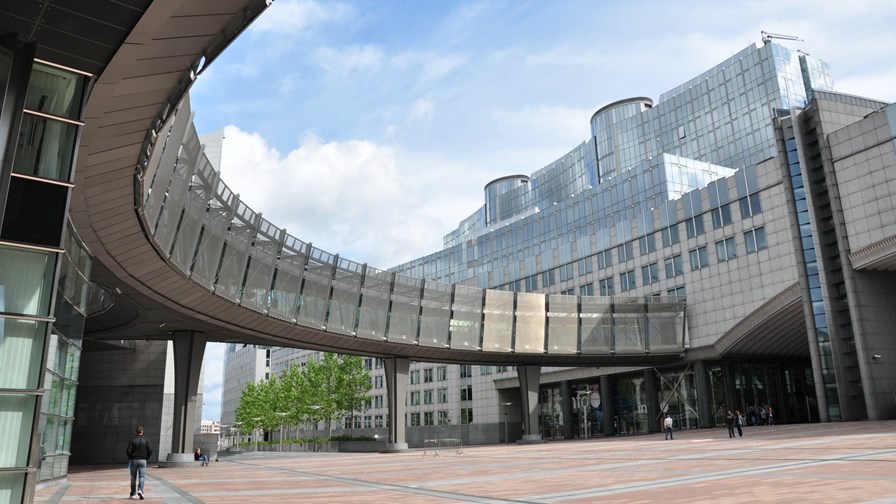 A host of directives on everything from broadband speeds to compensation for service failure
But overall, no surprises and no major changes in direction
Another step towards a Digital Single Market?
It's been a while coming, but European Union's Digital Single Market (DSM) - or at least the strategy to create it - is taking shape with today's passing of a draft directive establishing the European Electronic Communications Code (EECC).
The DSM strategy includes measures to support cross-border e-commerce, simplified VAT rules, ending geo-blocking nd developing distinctly EU policies for the cloud, AI and competitiveness, some of which have already been advanced. The aims include hitting some new policy achievements by 2025: these will include gigabit speeds service for digital businesses and public sector institutions such as government bodies and schools; access speeds to at least 100 Mbps for all households, urban and rural by the same date, and 5G coverage for all major cities, roadways and rail lines.
A host of other industry-focused fixes have also been included. There will be eased access to civil infrastructure and important network elements, such as in-building wiring or near-building distribution points.
Allowing co-investment in fibre networks and imposing longer market review periods for standard regulatory decisions - five years rather than three is designed to provide more certainty for operators. There is to be a set a single EU voice termination rate.
A proposal to extend the minimum duration of spectrum licences to 25 or 30 years was rejected and the final compromise was 20 years. But there was progress on naming the spectrum bands to be used for 5G. The 700 MHz band are to be released by mid-2020 to mobile operators, and the 3.5 GHz and 26 GHz frequencies will be made available by end-2020.
Meanwhile OTTs are to be brought into the new code on things like providing customers with standard information on quality of service (same as access providers), and behaviour expected on cancellation, equipment fees, and compensation provided for service failures.
As to the crucial question: who wins and who loses? It looks like there's been something for everyone with no group feeling particularly stitched up. The big divide is, as always, between the infrastructure investors on one side and the competitive players and consumer advocacy groups (more or less) on the other
The infrastructure lobby seems relatively happy. "We believe the Code creates a more investment-friendly environment as well as ensures the regulatory certainty needed to foster efficient and competitive investments in future-proof digital infrastructures, not only from traditional business models but also from new innovative infrastructure models, e.g. wholesale-only" stressed Ronan Kelly, President of the FTTH Council Europe.
On the other side, the European Competitive Telecommunications Association (ecta) which pushes for more competition within the telecoms environment, also welcomed the positive vote, but warned that all will depend on the states' following through with implementation of the rules, rather than allowing themselves to be bullied by entrenched interests.
"This is a good, necessary step forward. But without effective competition that guarantees high class connectivity on a sustainable basis for all, there's no such potential," observed ecta Director General Luc Hindryckx. "That is why the Member States and regulators must act to safeguard durable and effective competition as they translate the Code into practice. All anti-competitive loopholes must be closed.
"Competition is what has driven both innovation and investment for the benefit of consumers and society at large. Still, competition is never a done deal. That is why we now stand ready to support European and national policy-makers. By making sure that the new rules are applied in a pro-competitive manner, ecta members and the wider industry can help turn the vision of a Gigabit society into reality."
Email Newsletters
Sign up to receive TelecomTV's top news and videos, plus exclusive subscriber-only content direct to your inbox.