Smartphone taxi service UberPop slapped down in German court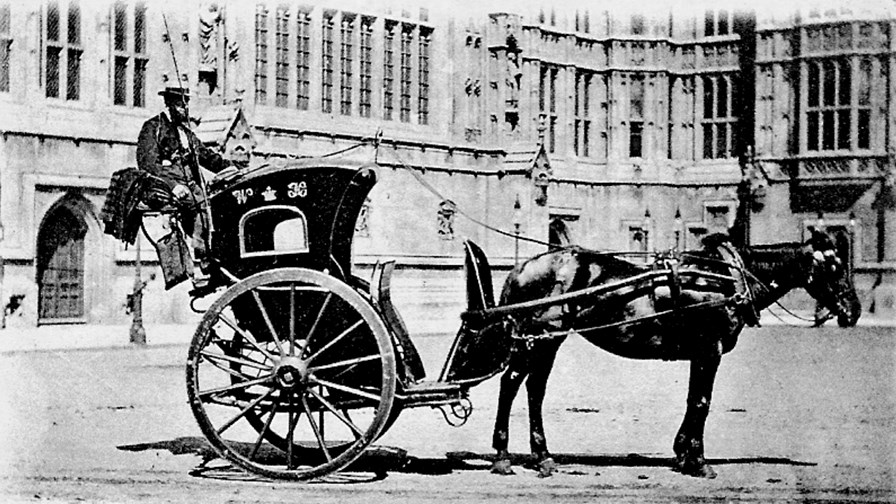 Protectionism of a different sort (in contrast to our story today on FCC trying to open up US broadband (see - Chattanooga's municipal broadband success story builds head of steam) is evident in Germany where the taxi service Uber has been banned by a court in Frankfurt and Uber drivers threatened with prosecution if they persist.
Uber, which hails from the US, has been spreading itself globally and running into predictable legal problems in many countries where the taxi business is regulated and - as an almost inevitable corollary - protected by authorities, including in the US itself.
Taxi driving is like that. It's an easy business to enter (today it just needs car and smartphone) but also an easy business to abuse and the response from authority has always been to regulate and license, no doubt because 'authority' itself was a frequent cab user. So right from its earliest days as a horse and cab service the authorities have been keeping a close eye and piling on the obligations.
In response taxi drivers have demanded protection from unfair competition. So when a 'disruptive' model such as Uber arrives on the scene there is sure to be trouble.
Uber basically makes use of smartphones to book rides (so it removes the dispatcher from the equation) and it makes use of freelance drivers. All in all it is able to undercut the traditional taxi driver business model and so existing taxi drivers don't like it one little bit.
It may ultimately be an unstoppable force but it met its immovable object in Frankfurt last week when the court there found it likely to be competing unfairly with local taxis and so slapped an injunction on it. But reports say Uber has decided to keep on with the service, arguing that a ban isn't enforcable as the judgement was an interim one and an appeal was ongong. Similar objections have been raised to Uber in Paris and London and even in American cities
In a faint echo from the US state laws against municipalities competing against delicate little outfits like AT&T and Comcast, the court found Uber wasn't competing fairly because it didn't insist on things like insurance for its drivers and it didn't have a universal service obligation.
Email Newsletters
Sign up to receive TelecomTV's top news and videos, plus exclusive subscriber-only content direct to your inbox.