Norway's mobile duopoly finally under threat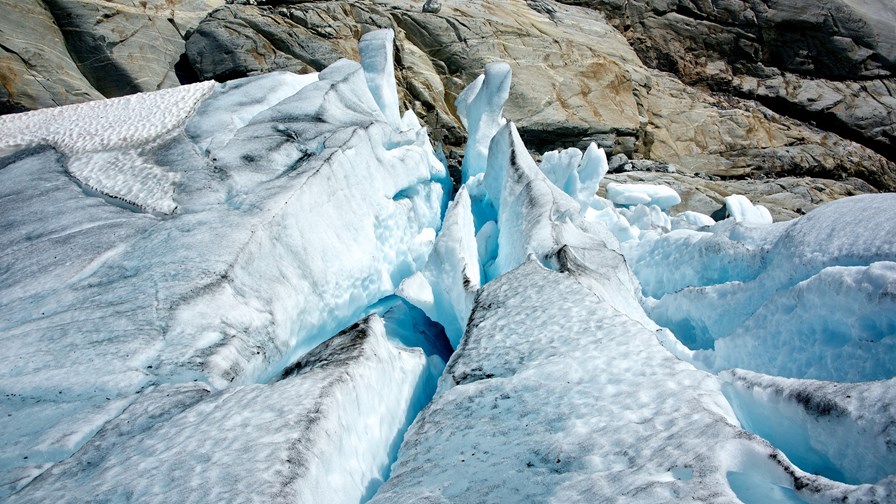 Watchdog upholds Telenor fine for anticompetitive practices
Ruling will not help mobile challengers that fell by the wayside in recent years
But there is a new competitor waiting to make its mark
Norwegian authorities have ruled that Telenor engaged in anticompetitive behaviour earlier this decade, restricting the entry of a third player into the country's mobile market, and will be fined accordingly.
The incumbent stands accused of attaching onerous conditions to a wholesale agreement with now-defunct Network Norway, thereby curbing its chances of rolling out a profitable business as the market's third operator. Telenor disputes the allegation and is now mulling its options.
One thing we can say for certain is that while Norway's mobile market has always been a tough nut to crack for anyone outside the Telenor/Telia duopoly, there is finally an opportunity for a credible third player to make its mark.
Ice emerged as the big winner from the country's 5G spectrum auction when it concluded earlier this month, scooping up 10 MHz of paired 700 MHz frequencies, just like rivals Telenor and Telia, as well as 2 x 15 MHz of 2.1 GHz spectrum, spending 337.17 million kroner of the NOK735 million (US$86 million) raised in total. Telenor and Telia were ineligible to bid for the 2.1 GHz frequencies due to ownership caps.
"The Norwegian government has in recent years repeated its intention to facilitate the build out of the third nationwide mobile phone network in Norway, with the objective of increasing competition and enhancing national infrastructure security," said Ice Group CEO Eivind Helgaker, "We would like to give credit to [regulator] Nkom for organising the auction in a manner that supported the government's objective."
Indeed, the sale of 5G frequencies differed wildly from Norway's 4G auction just over five years ago.
That sale gave Ice – then a small-scale data services provider – the frequencies it needed to break into the mobile market, but its gain came at the expense of Tele2, which failed to secure spectrum and was effectively forced out of the market as a result.
Difficult for smaller players
A number of would-be mobile challengers have been forced to admit defeat in Norway.
Tele2 had a particularly rough ride, selling out to Telia in 2015. "It was never our intention to divest our Norwegian operations. However following a complex auction process at the end of 2013, the only valid alternative for us was a full exit from the country," said then Tele2 CEO Mats Granryd.
Indeed, Tele2 backed Network Norway, the country's third GSM licensee and subject of the ongoing Telenor competition debacle, and took sole ownership of the outfit in 2011.
The case against Telenor refers to the 2010-2014 period, during which time the telco allegedly used its wholesale pricing model to restrict competition.
"In Telenor's opinion the agreement between Telenor and Network Norway neither limited competition nor the development of a third network, and the price model was legal," the operator said in a statement to the Oslo bourse on Wednesday. "Telenor maintains that the agreement resulted in significant price reductions for Network Norway, was better adapted to the end-user market with packages that included data offerings, and resulted in better offers to customers and increased competition in the mobile market."
Whether or not Telenor is correct in that assertion will be decided by the authorities. As it stands, the Norwegian Competition Complaint Board has ordered it to pay the NOK788 million fine levied by the Competition Authority. However, the wording of Telenor's statement on the matter suggests it will appeal further.
What is not in dispute is that Norway has never been the easiest of markets for newcomers to target.
Broadband Mobile, a joint venture between Enitel and Sonera – prior to the latter's assumption into Telia – won a 3G licence in Norway in 2000 but handed it back a year later, while Hutchison's Hi3G Access later also won a 3G licence there but ultimately elected not to roll out a network.
Having a regulator that has to date preferred to take a hands-off approach, thereby essentially favouring the incumbent, makes Norway an exceptionally difficult market to break into. And although the competitive climate is improving – Nkom is regulating Telenor's provision of access to MVNOs and national roaming to Ice – it will not be easy for Ice to build up market share at the expense of its larger rivals.
Ambitious Ice
Ice had a share of well under 10% of the Norwegian mobile last year, according to Nkom statistics shared by Moody's. Telenor and Telia are streets ahead with close to 50% and 40% respectively, with a handful of smaller players barely registering.
Nonetheless, the company is determined.
Earlier this year it sold its Swedish business for SEK180 million with a view to focusing its efforts on Norway. A private placement led to the injection of NOK700 million of equity into the business in March and it listed its shares in Oslo in May. Also in the spring Ice acquired 5 MHz of 450 MHz spectrum in Norway and bought the customer base of Norwegian MVNO Komplett Mobil.
Ice will not find it easy to unseat Telenor and Telia. But its efforts to build up its business should provide some additional competitive force in a market that desperately needs it.
Email Newsletters
Sign up to receive TelecomTV's top news and videos, plus exclusive subscriber-only content direct to your inbox.