Mobile operator Ooredoo target of racist/religious boycott in Myanmar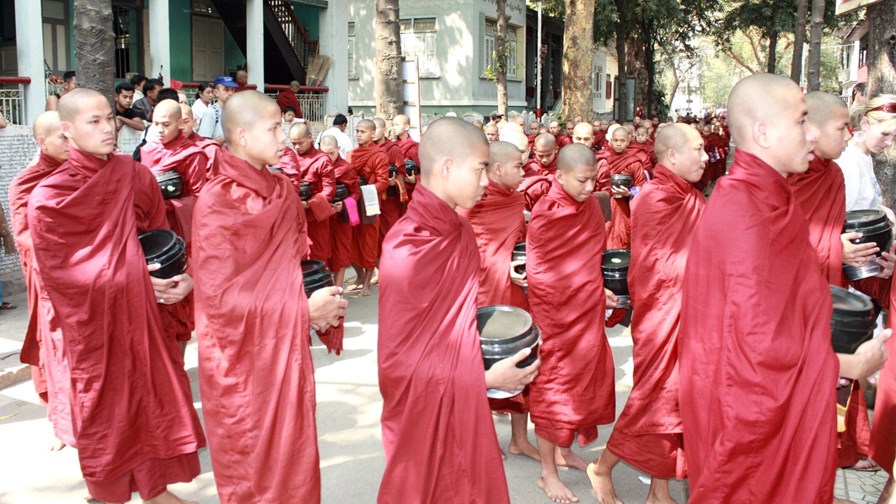 Qatar-based mobile operator, Ooredoo, has found itself on the wrong end of a boycott in Myanmar for the crime of being from an Islamic majority country.
Both Ooredoo and Telenor have won 15 year telecoms licenses to bolster Myanmar communications, which to now has been duopolised by two state companies which managed 10 per cent mobile penetration between them under the military junta which, until recently, ruled Myanmar (previously Burma) with a rod of iron.
Ooredoo is supposed to begin selling cheap (less than US$1.50) SIMs this year and has pledged to spend $15 billion in Myanmar on its network.
But despite promising to bring desperately-needed cheap mobile connectivity to Myanmar's mostly poor population, Ooredoo is being targetted by the country's radical Buddhist monks, who are incubating a particularly nasty form of religious nationalism with Muslims and all things Islamic high on their hate list. The monks are urging the majority Buddhists to boycott Ooredoo.
The monks' leader says the government should never have awarded the telecoms licence to Ooredoo because the profits should go to Buddhists in Myanmar.
As well as leading a boycott on Muslim shops the monks are pushing for religious laws which would outlaw both religious conversion and inter-faith marriage.
The outbreak of religious nationalism in Myanmar can, in part, be put down to decades of political suppression under the junta which has bottled up some fierce communal and religious grudges and rivalries which are now erupting under its emerging democracy.
According to the English language news site, The Democratic Voice of Burma, (which describes itself as 'non-profit Burmese media organisation'), the monastery spearheading the boycott plans to intensify its campaign.
"We are doing this because Ooredoo is owned by Muslims and they are going to use their profits from their business in Burma to build mosques in this country and fund Muslims to marry our women," a monk from the monastery said. "They are a company that will destroy our race and it poses a threat to our religion."
Myanmar's Buddhist monks have a history of trying to galvanise the Burmese Buddhist population into nationalistic resistance. The British, who had added Burma to their empire in the 19th century, were the subject of the monks' ire in the 1920s and 1930s. Burma got its independence in 1948 but reverted to military dictatorship in the early 1960s, from which it, in turn, emerged in 2011.
Email Newsletters
Sign up to receive TelecomTV's top news and videos, plus exclusive subscriber-only content direct to your inbox.