IT/comms industry figures flesh out the US presidential hopefuls line-up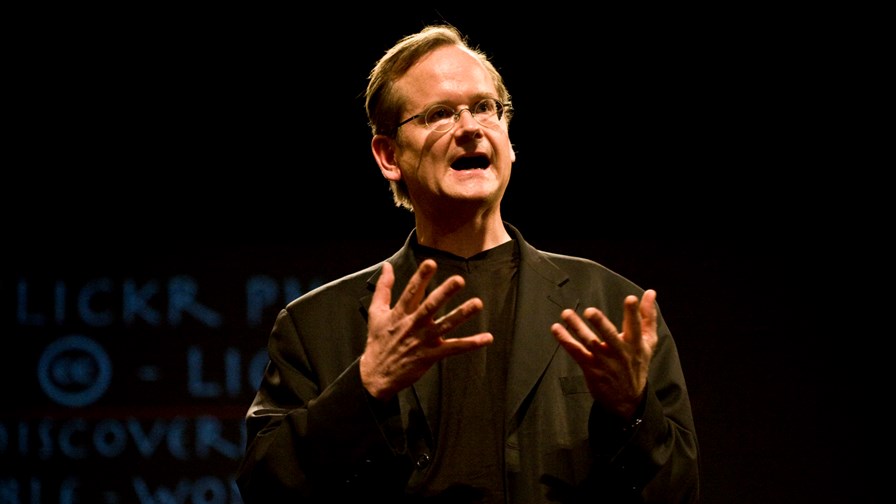 Digital rights campaigner Lessig joins race
Raised $1 million to crowd fund Democratic nomination
Carly Fiorina currently doing well amongst Republicans
Lawrence Lessig, the US digital rights campaigner and Harvard law professor, has announced that he is entering the US presidential race as the sixth Democratic Party candidate, on a platform of campaign funding reform.
Lessig is best known for his writings on the impact of the internet and connectivity. His most important outpouring was probably 'The Future of Ideas: The Fate of the Commons in a Connected World' where he warned of the malign influence of overprotective copyright law in attenuating innovation and the free circulation of knowledge.
Lessig probably has less than a snowball's chance in hell of actually getting the nomination and an even lower chance of becoming president. In fact he's already said that if, in the unlikely event he won, he would hand on the baton to his vice president.
Nevertheless, a Lessig run is interesting. He's very hot on campaign funding reform and he's used the alternative to the usual big corporate donation - crowdfunding - to test the water to see whether there was enough support to bother continuing.
As he's reached his $1 million objective he announced on Sunday that he would keep going. So he's in for the long(ish) haul. if he wins he wants to pass a single bill to reform campaign funding and then resign.
To that end Lessig's next step is to get the 1 per cent support needed to participate in the Democratic Party's debating process. If he manages that he will, at the very least, get to air his proposals for campaign funding reform on the national stage.
Lessig is not the only IT industry personality aiming at the presidency. In what we might describe as the 'other' corner, we have another ITer, Carly Fiorina, ex CEO of Hewlett-Packard, who is going after the Republican nomination.
According to the Washington Examiner, Fiorina is going to hold her spell at the helm of Hewlett-Packard as reason enough to propel her into the White House, saying that her business experience and areas of expertise qualified her for the presidency. "I understand how the economy works," she told the Washington Examiner. "I understand technology; and I understand leadership. And I think those are the necessary experiences and qualifications to become president of the United States," she said.
As Martyn Warwick pointed out when Carly announced her candidacy, during her time as boss of HP the company's share value halved, and in 2002 she pushed through - against some very heavy opposition - the bitterly fought merger with the Compaq, only briefly making HP the world's biggest PC manufacturer.
Email Newsletters
Sign up to receive TelecomTV's top news and videos, plus exclusive subscriber-only content direct to your inbox.