Is BT Wholesale destined to be folded into Openreach?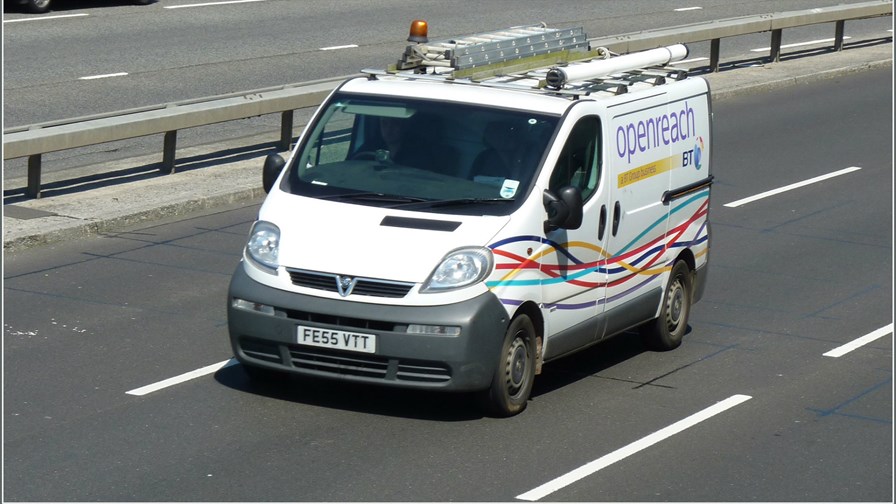 According to the UK's The Daily Telegraph newspaper, BT has made a preliminary approach to Ofcom, the regulator, to explore the possibility of rolling BT Wholesale and Openreach together to form a single entity.
It has apparently told The Telegraph's sources that it wants to fold the wholesale unit into Openreach, the entity it spun off in 2006, as the move will save it money and make things a bit slicker for its customers. The possibility that it might make BT an even more formidable competitor in the UK market is hardly one that will be welcomed with joy by the UK's growing slate of network-based competitors.
Little, seemingly innocent, adjustments to the regulatory environment are often a way to give a dominant player room to fiddle about with costs and pricing, so if the changes are to get approval they will no doubt come with some extra scrutiny attached.
BT's bits were originally wrenched asunder by BT itself in agreement with Ofcom back in 2006. The idea was to win a dispensation from price control for BT's retail activities. With unbundling finally working, a strategic review by Ofcom gave the go-ahead for BT to break itself up so that it could demonstrate a 'level playing field' by making a value-chain out of a unified business and allowing other entities to join the chain on a non-discriminatory basis.
Openreach was established to look after the physical access infrastructure. It would be responsible for the fibres and wires that connected houses and offices to the BT and its competitors core networks. BT itself would run retail and business services and somewhere in the middle of this sandwich was and is BT Wholesale which takes the essential network ingredients from Openreach and creates wholesale products to be used by competitor operators.
Looking back now, though, you get the sense that BT thinks it offered up more structural separation than was strictly necessary when it separated from Openreach.
"Most other former incumbents in Europe are offering regulated and unregulated products together to other operators as wholesale," says David James, Wholesale Principal Analyst and Practice Leader at Ovum. "I don't think [joining the BT entities together] is a problem [from a regulatory point of view]."
David agrees that BT can point to well-functioning and highly competitive markets like Sweden to demonstrate that the regulator and the competing entities get enough transparency to ensure the incumbent doesn't get away with anything.
And while it's probably true that it's a bit of a headache for BT to buy and sell to itself, at least some of this difficulty is probably down to BT's less than optimal billing and OSS environments, especially where it faces customers. BT could no doubt solve part of the perceived customer difficulty by buffing up its processes.
"There's also quite a bit of blurring between Wholesale and Openreach where they're selling pretty-much the same products," says David. "As a customer you end up dealing with several account managers."
BT also says it's experiencing a big drop in business via wholesale: another reason to merge the two entities. David puts this down to market changes and greater competition from the likes of Colt, Level 3 and many more at the wholesale layer.
But still, BT's competitors are cautious about BT wriggling out of its separation obligations… who knows where that process might end? According to Mark Collins, director of strategy and public affairs at dark fibre specialist, CityFibre, by allegedly "requesting to move much of its wholesale department into its Openreach offering, BT is in a sense moving away from being a functionally separate supplier of infrastructure and towards a more integrated operator. While the move makes sense from BT business perspective, further questions must be asked with regards to whether it addresses wider industry demands," he claims.
BT itself is remaining tight lipped of course, as is Ofcom (as it must).
"Ofcom does not discuss publicly any confidential dealings or correspondence from stakeholders. In the event of Ofcom receiving an official request from BT to vary its undertakings, we would consider it with due process, involving a full public consultation with interested parties and industry."
Email Newsletters
Sign up to receive TelecomTV's top news and videos, plus exclusive subscriber-only content direct to your inbox.