End your relationships with a text, it's so 21st century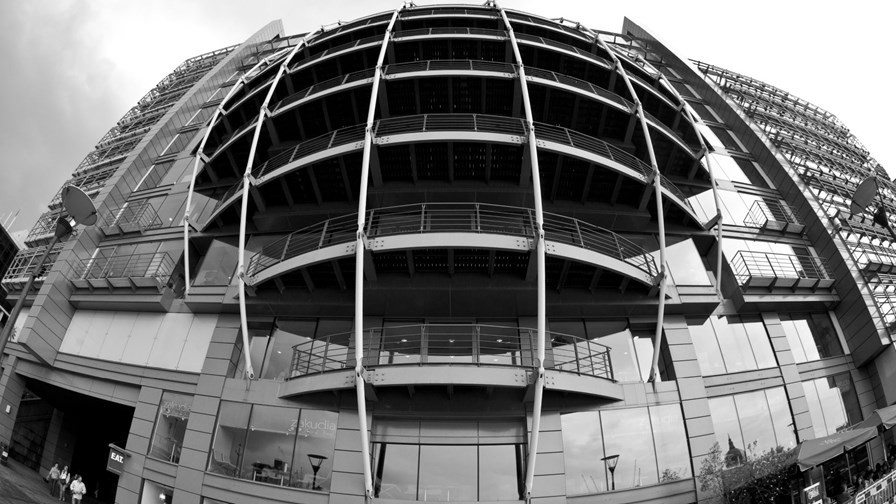 The UK regulator is intent on making it easier and easier for customers to shop around for services

So it's offering customers a new way of getting out of unwanted commercial clutches and into the arms of a preferred supplier

Send them a text
Here's the problem. Ever since the UK went gung-ho on telecoms competition way back in the early 1980s, the first thing UK regulators have subsequently reached for to deal with 'market problems and failures' has been that fat file marked 'competition'.
Prices too high? Solution: Competition needed, so establish a competitor to British Telecom (Mercury Communications); Not enough focus on the customer? Solution: license more new operators to give the first two a boot up the jacksie; Not enough broadband being embraced? Solution: allow cable companies into the market to stoke up (more) competition. Still not enough broadband getting out there? Establish copper unbundling to increase the level of, you guessed it, price competition. And on it went...
What's that you say? It's still not working?
OK, let me have a proper look, I'm sure I have another competitive solution for that somewhere out the back.
And indeed it has. UK regulator Ofcom has spent several years trying to get UK users attuned to the idea of switching telecom suppliers more often. After all, price reducing and service enhancing competition is only as effective as a customer's propensity to say "Stuff you, I'm moving on." But the problem has long been that UK customers, being mostly gentle, retiring beings and easily intimidated by the whole process of getting out of one contract and into another, will do anything to avoid sales-based conflict. As a result they tend to stay with their existing supplier even when they suspect that they're being royally ripped off.
So Ofcom has been coming up with ever-more customer-friendly inducements and processes to help them get a better deal, this time in the mobile market.
The latest, announced today, it's calling 'End it with a text'. Which basically sums up this very British, "shout through the letterbox and run away" preferred approach to ending a commercial relationship without embarrassment.
Ofcom says easy mobile switching starts on Monday (1st July). Now UK mobile customers will be able to leave their network by sending a simple free text message, it says.
At present customers wanting to switch mobile operator and keep their phone number have to jump through hoops. They must call their current provider to request a porting authorisation code (PAC) and then must withstand a concerted attempt by the jilted company to have them stay.
Ofcom says its research shows that about a third of them subsequently find it difficult to cancel their previous service.
"Of the people who consider switching but then choose not to, 45% decide switching would be too time consuming," it claims. "And 39% are put off by the hassle of needing to contact more than one provider."
This is clearly a market failure.
So Ofcom has come up with a new process - making it quicker and easier for people to leave their mobile company by giving them control over how much contact they have with their existing provider. This is how it works:
Text 'PAC' to 65075 – and keep your mobile number
If a customer wants to switch and keep their existing phone number, they just text 'PAC' to 65075 to begin the process.
Their existing provider will respond by text within a minute. They will be sent their switching code (PAC), which will be valid for 30 days. The customer then gives the code to their new provider, and this company must arrange for the switch to complete within one working day.
Text 'STAC' to 75075 – and get a new mobile number
While most people want to keep their mobile number when they switch, around one in six do not. These customers can text 'STAC' to 75075 to request a 'service termination authorisation code'. The rest of the process is the same as above. This takes away the hassle of having to talk to your current provider if you simply want to leave them.
Text 'INFO' to 85075 – and find out more
If someone is not sure whether they are still 'in contract', and would have to pay any early termination charges, they can simply text 'INFO' to 85075 to find this out without requesting a switching code.
Notice-period charges banned
The second biggest hurdle switchers face (after cancelling their previous service) is trying to avoid paying their old and new mobile companies at the same time – with three in ten customers finding this difficult.
So, from Monday, Ofcom has banned mobile providers from charging for notice periods running after the switch date. This will save UK mobile customers a combined £10m each year. Customers need to give their new provider the PAC or STAC number, so their old and new mobile companies can make sure there is no double payment.
At various points the UK regulators competitive focus has put the UK well and truly in the vanguard of global telecoms. But now it's surely time to admit that just adding more octane to the competitive mix is not enough on its own to get us to wherever we think we should be.
Competition is essential, but so too is regulation to make sure the competition delivers. This move by Ofcom is clearly a good step forward.
Email Newsletters
Sign up to receive TelecomTV's top news and videos, plus exclusive subscriber-only content direct to your inbox.