EC's Ansip changes tack in the wake of Vestager's merger torpedo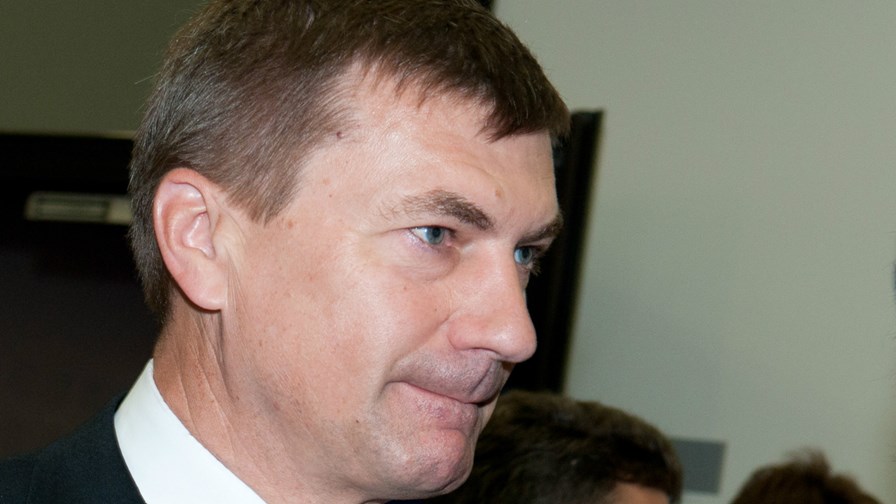 Telco attendees at a conference organised by the Financial Times and ETNO (the European operators lobby group) were surprised this week when the EU's digital commissioner, Andrus Ansip, told them that consolidation in the European telco market was "not necessarily the answer" to stimulate investment in the sector, since operators were already investing in newer networks without merging.
The telco executives and investment analysts were clearly expecting to hear something reassuring from the digital side of the European commission - which to now has appeared to be fairly gung-ho in support of consolidation - in the wake of competition commissioner Margrethe Vestager's recent torpedoing of a mooted mobile merger in Denmark between TeliaSonera and Telenor.
Instead they heard the distinct sound of gears being thrown into reverse, presumably as a result of Vestager's 'hard line' on competition which, if followed through with other European decisions currently in her pending tray, means an end to what all thought was the European Commission's overall enthusiasm for consolidation and 'market repair' (as the financial analysts call an ability to stick up prices).
If there has been frantic arguing between commissioners over the consolidation issue, it appears that Vestager has held firm. Now Ansip and his colleagues will have to find and present a slightly new set of imperatives for European telecoms to respond to: Ansip's observations this week being the opening shot.
It appears now that if consolidation is desired to enable long-term economies of scale and those sorts of 'good things' then future mergers will have to involve significant structural remedies to ensure that competition is maintained and perhaps even enhanced as a quid pro quo, with capacity or spectrum sold off and new entrants fostered. Vague undertakings which are never properly pursued once a merger is flagged through, are simply not going to cut it any longer.
Email Newsletters
Sign up to receive TelecomTV's top news and videos, plus exclusive subscriber-only content direct to your inbox.