For better or worse, the network blueprint era is upon us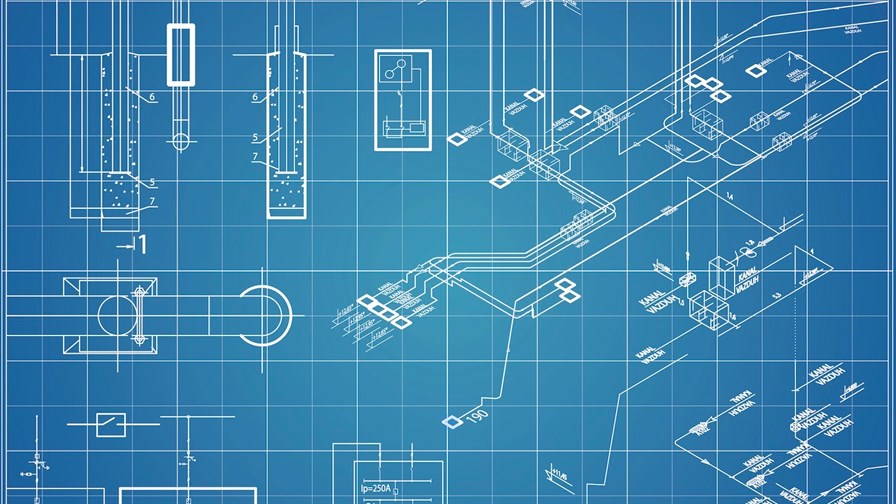 Disaggregated networks have their supporters
But even the most ardent fans recognise the major integration challenges of multivendor, open architectures
So ready-to-go blueprints are being developed at industry groups such as TIP
TIP has a new one for private 5G networks
The approach solves some issues, but will it stifle innovation?
There's a lot still to unpack from the recent Fyuz event in Madrid, which brought together updates from two industry organisations, the Telecom Infra Project (TIP) and the O-RAN Alliance, that are collaborating in the sphere of disaggregated network technology. But one of the main takeaways from the event is that for any meaningful deployments of open interface-enabled multivendor network systems at scale, the systems integration nut will need to be cracked. And for TIP, its current main nutcracker is the blueprint, which provides a ready-made fusion of disparate elements that have already been proven to work together, in theory saving the network operator the bother of a lot (though not all) systems integration work.
The theory makes sense, which is why blueprints are not new and have been part of the TIP development work for a while already. But, like most things, there's a flip side to the blueprint coin that could stifle a few of the advantages that network systems disaggregation is supposed to deliver to operators.
Today heralds the unveiling of a new TIP blueprint that is a good example of how such an approach can undoubtedly help but also possibly throttle the aspirations of the disaggregated networks brigade.
The new blueprint comes from the TIP 5G Private Networks solution group, which is led by Telefónica. The group used a computer vision application as its starting point, which makes sense because computer vision features in a lot of private network use cases for multiple industry verticals.
The group "combined private 5G with edge compute for service components with strict requirements – i.e. video processing and the user plane function (UPF) – while taking advantage of the efficiencies of a central cloud, where possible" and, consequently, was able to produce a "blueprint for a more cost-effective and scalable private 5G solution" than is possible today with current commercial solutions.
The aim is clearly to enable network operators, in this case large enterprise users, to pull together the elements they will need and miss out various steps in the testing and integration process, thus making the process more efficient from a time, cost and resource perspective.
To TIP's credit, it has provided details of which elements and companies were involved in creating the baseline architecture on which the blueprint has been developed and a diagram that shows how it all fits together. The names will be familiar: Rakuten Symphony's Robin.io for cloud-native platforms and orchestration tools; Tech Mahindra for integration capabilities and workflow engines; NTT Data for the integration of an open-source core from the Open Networking Foundation (ONF); Spirent for test and simulation products; and even Nokia shows up on the blueprint diagram (see below). Of the names on show, only Amarisoft is a minnow, an alternative technology developer, and there's a reason that's important.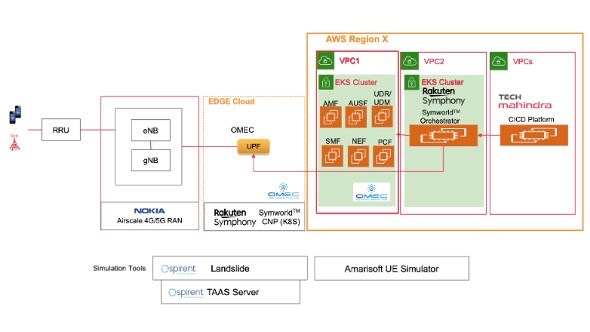 TIP notes that the "architecture and components of the trial have been encapsulated in a blueprint that is suitable for replication in other scenarios."
And so here's the other side of the coin. While this type of model would speed things up for certain private 5G network deployments, it somewhat counters a number of the purported attributes of open disaggregated networks.
First, network operators say they are keen to broaden the telecom network technology DNA pool – they want new blood, new ideas, different companies to work with that bring something new. This blueprint is not unusual in that it is based on the technology and efforts brought to the table by big hitters, companies that are already embedded in operator procurement and sourcing processes. One could argue that Symphony, and Robin.io in particular, are breaking the mould and subverting the norm, but Symphony has already become a force and has gained industry muscle – it's not a minnow. It has clout on its own.
Second, by presenting this blueprint with the trial components encapsulated, how much room and opportunity is there for alternative core, test, integration, orchestration developers to break in and be a part of this equation? It doesn't look like it would be easy – it might require a whole new trial and different blueprint. A blueprint like this isn't giving newcomers and, indeed, network operators looking for an alternative to their existing relationships, an opportunity to shine – it might even limit their chances and discourage newcomers. It is possible that blueprints might prevent or hinder the innovation that supporters want to encourage.
This leaning towards the industry's big names isn't just noticeable with blueprints: It was very notable in a number of announcements made during the Fyuz event, in particular when Vodafone announced Open RAN developments and engagements with Samsung, Nokia, Qualcomm and Marvell, hardly a break from the regular DNA pool, even if it does give Samsung a bit more leverage to break new ground that would otherwise default to Nokia or Ericsson these days.
Blueprints are trying to crack the integration nut, that's clear, but could that positive step put the brakes on broader industry innovation and the opportunity for alternative suppliers to flourish? Add this to the existing list of perception challenges facing the network disaggregation sector…
- Ray Le Maistre, Editorial Director, TelecomTV
Email Newsletters
Sign up to receive TelecomTV's top news and videos, plus exclusive subscriber-only content direct to your inbox.