TIP eyes up $1.5bn US funding for Open RAN acceleration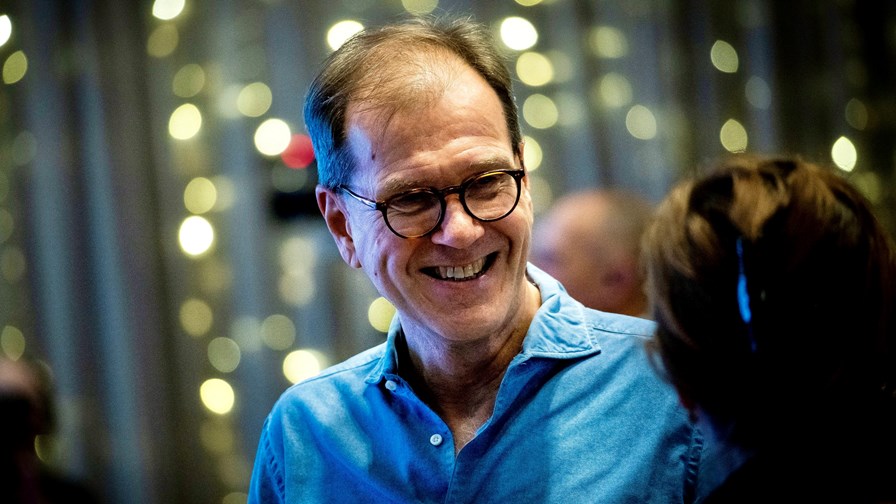 Telecom Infra Project (TIP) has been actively pushing for accelerated Open RAN adoption
It has submitted recommendations for US government investments into disaggregated radio access network R&D
TIP is looking at ways to apply for or support its members in winning funding from the NTIA for Open RAN-related efforts
TIP is eager to accelerate the maturity of the Open RAN ecosystem and prepare the industry for full-scale commercial deployments
LONDON – The Telecom Infra Project (TIP), one of the industry bodies putting its weight behind multivendor disaggregated network architectures, is exploring options to get its hands on some of the $1.5bn of federal funding up for grabs in the US that has been earmarked for Open RAN ecosystem acceleration.
At a media briefing in London late last week, TIP executives provided an update on the progress made by its various working groups, the most prominent of which is the OpenRAN Project Group. As part of its efforts related to open, multivendor disaggregated radio access networks, TIP has been engaging with the US National Telecommunications and Information Administration (NTIA), which is in charge of allocating a $1.5bn Innovation Fund to companies and organisations that "support the promotion and deployment of open, interoperable and standards-based" radio access networks.
In response to a call for public comments made last December, the TIP team recently submitted recommendations on how the NTIA can best structure and administer its Innovation Fund grants.
While TIP expects the NTIA to clarify the process through which it will allocate investments and initiate the funding applications stage in March, representatives of the industry body told TelecomTV that TIP will "either apply itself, support members with applications, or both".
And TIP's members are ideally placed to receive an NTIA grant, as the administration is seeking to underpin and support companies that can provide an alternative source of radio access network technology products.
Alan Davidson, assistant secretary of commerce for communications and information and NTIA administrator, noted late last year: "The highly consolidated global market for wireless equipment creates serious risks for both consumers and US companies. Our $1.5bn fund will jumpstart innovation in the industry and open it up to a more diverse set of suppliers. We expect the increase in competition to lead to more secure, resilient and cost-effective networks."
Currently, around 88 companies have responded to NTIA's appeal for comments, and TIP's executive director Kristian Toivo (pictured, above), noted there is "quite some consistency about the need to continue to foster investment in radio technology, to make sure there is more and further innovation and diversity into the actual availability of radios for different bands, for different use cases".
TIP has also suggested to the NTIA that there should be a "more disciplined certificate regime" to enable the ecosystem to use processes that make it easier for companies to conduct pre-commercial or commercial deployments. "By and large, the industry agrees this is a challenge that needs to be tackled and that this recommendation should be funded", explained Toivo.
TIP is also working towards generalising the concept of the RAN intelligent controller (RIC) to cover particular use cases that need to be implemented across existing infrastructure, so that a hybrid deployment of existing RAN technology and Open RAN-based technology can be achieved.
Toivo emphasised that TIP is working "very hard" with potential industry partners and industry in general on how to prepare for the funding phase of the NTIA programme and in defining "the right ways" to use the US government funding.
The current state of Open RAN technology
Toivo explained that the industry is "at the stage where the technology is there and we, as an industry, are making it deployable at scale, and that comes with a number of different challenges", which TIP is addressing. The market needs to act and move towards Open RAN deployments, he argued, because "when you have new technology and it has an impact on the way we deploy and operate, the only way to really get that ready for large-scale deployments is to start somewhere".
"I expect in 2023 things to happen and more announcements to come. But I also think it will take further time to get to that full-scale commercial deployments", he noted.
To be able to say that Open RAN has been deployed at scale, it has to have "visible impact" and represent a double-digit share of all sites run by a given telecoms operator, he said. It will take longer for Open RAN to reach 100% deployment across a telco's sites, he added, but was unable to give any idea of when that might happen.
Responding to a question by TelecomTV, David Hutton, chief engineer at TIP, explained that apart from funding, one of the other main challenges for full-scale commercial deployments of Open RAN is integration – although, he added, this is now being addressed by the ecosystem and through the development of new solutions.
The biggest challenge, he said, is the mindset change required to plan and run disaggregated, multivendor architectures rather than deployments involving an operator and a single solution vendor, which is the common approach to mobile networks. "I think it has to be done a little bit differently, but we're starting to see a bit of a shift", noted Hutton.
Open RAN, he argued, isn't about every network becoming "the same network" as they run "very differently" due to the various requirements of each country. "Generally, there is going to be about 80% to 85% baseline of commonality of what the RAN needs to support. And if we can identify that and then do testing against that, then that's 80% to 85% of the testing and the integration that doesn't need to be done by every single operator," he explained.
- Yanitsa Boyadzhieva, Deputy Editor, TelecomTV
Email Newsletters
Stay up to date with the latest industry developments: sign up to receive TelecomTV's top news and videos plus exclusive subscriber-only content direct to your inbox – including our daily news briefing and weekly wrap.