Super Mario is back and look, is that a Nokia 150 he's carrying?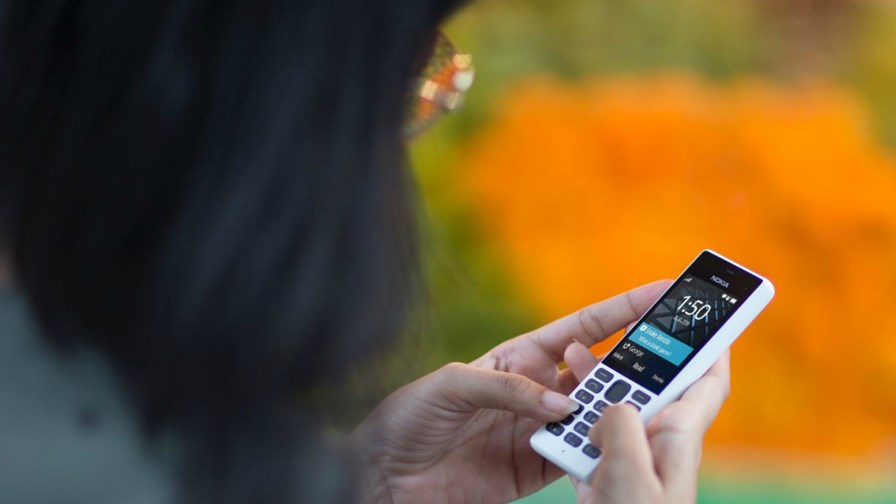 HMD announces a $26 Nokia feature phone
Nintendo puts Super Mario on iOS
Are these two events in any way related?
Nokia phone brand licensee, HMD, is already getting a battering from the smarteratti for popping up with - OMG somebody block my nostrils - a mere US$26 feature phone, the Nokia 150, as its first foray back to the phone market. The move has predictably been greeted with phone reviewer disgust and comments like 'Stuck in the past', 'Could do better' , 'Where's the innovation'?
Popular opinion had it that the right launch about right now might have seen Nokia back onto the smartphone pedestal it occupied before the iPhone (and the tender ministrations of Microsoft), swept it away.
But instead of something sleek and awe-inspiring HMD has come out with a very basic, low-priced feature phone as its first offering.
The Nokia 150 looks nice enough. It has a 2.4-inch screen and an FM radio along with little VGA camera and an MP3 player... and that's about it. It's supposed to appear in the first quarter of next year and no doubt it will be on display at February's Mobile World Congress, possibly alongside some bigger, smarter brothers.
So missed opportunity or opening shot?
We think an attack by HMD on the bottom end of the market might be a clever move. Whatever else HMD does with the Nokia brand for the next ten years - and there are rumours of 'proper' Android phones in the works for launch next year - it has the timing just right for a nostalgia play whether it plans to go in that direction or not.
Nostalgia IS what it used to be
There is bound to be a big market or markets for a phone like this with a Nokia badge on it. Obviously low pricing will always find buyers in a global market. But there's another market here too: survey after survey reveals that there is a large tranche of citizens in developed markets who might be described as refuseniks. These are people who don't want anything that connects to the Internet and often take pride in doing so. But they still like to have a telephone, thanks very much, and as long as it's cheap and easy to use they may take the bait. They won't know much about smartphone brands, but being often of a slightly older vintage, they will know and trust Nokia. Nokia make phones that are just phones.
And as if to provide another tail wind, it can be observed that the last year or two has seen an uptick in retro computer gadgetry and games. That''s only natural because it's now about 35 years since the arrival of the first home/hobby computers (for instance). Time enough to get misty-eyed at the old packaging, the monophonic music and the extreme pixelation.
And today, just by chance and right alongside the announcement of the Nokia 150, came the news that 31 years after his first mustachioed appearance, Nintendo is to bring Super Mario, the world's favourite plumber, back and have him run about on iPhones and iPads. The PR says that the new offering, 'Super Mario Run,' is set to be the biggest mobile game since Nintendo's last little release - Pokémon Go.
Maybe even today's phone junkies could find space for a retro Nokia as a spare: a $26 phone that they won't be ashamed to take out and use in company. After all, their other phone is bound to be an iPhone, possibly running Super Mario Run.
Email Newsletters
Sign up to receive TelecomTV's top news and videos, plus exclusive subscriber-only content direct to your inbox.