The virtual router has landed: Alcatel-Lucent's announces the virtualisation of its IP edge routing functions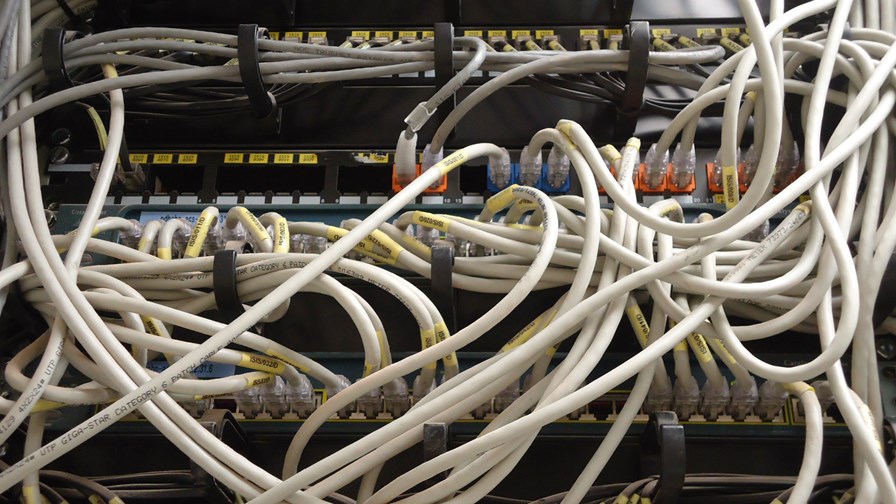 Alcatel-Lucent has enjoyed some victories recently on the router sales front, hopefully putting it back on the road to full recovery. It's inked core router deals in China and another with the Internet Society - home of the famed Internet Engineering Task Force (IETF) - for hardware for the society's Bangkok Internet Exchange Point. If being chosen by the organisation fronting the IETF isn't an endorsement then I don't know what is.
And today it's announced what it fairly hopes is a jump on its competition by launching a 'Virtual Service Router' (VSR) during the company's annual Technology Symposium
It says the launch signals its move into a new phase of routing where at least some of the network's routing functionality can be virtualised on COTS (commercial off the shelf) hardware. In other words, it's hatched an important concrete step towards the NFV/SDN environment the industry has been buzzing about for over two years now.
In fact it's more than a single router rolled out just to prove it can be done, Alcatel-Lucent says it's making a bold move with NFV by virtualising its entire suite of IP edge routing functions.
So is this the beginning of the end of the dedicated router? No. Alcatel has always been clear (it's been on this track for several years now, well before the instigation of the ETSI NFV ISG) that virtualisation will only impact the edge service router to start with: "Virtualisation where it makes sense, dedicated hardware where it doesn't," has long been the mantra.
"By deploying both hardware and software-based routing functionality providers will have the best of both worlds, able to evolve networks at their own pace and choose the service delivery to meet the specific needs of their customers. For example, they could opt to support the ultra-high capacity and performance service demands of large enterprises with hardware-based routers, and meet the needs of small business customers with the high-performance, flexible VSR," says the press release.
"It's a bold move for us," said Phil Tilley, a senior director in Alcatel-Lucent, responsible for strategy development in IP routing & transport, who spoke with me before the launch. "Having built up our business in service routing - from being a nobody up to being number one or two in the markeplace - we now have 1300 different customers in service routing and we've taken our software stack and ported it aross to run on COTS hardware - that's quite a feat in its own right."
Tilley acknowledges that the next set of questions from potential customers are all about performance. "Can we really get the same performance? We say we can. There are two aspects: the control plane and data plane packet processing. We say we're getting eight times the performance on the control plane which is good for BGP route processing. And we're getting 320 Gigabits/s through a server with a couple of xenon cores. We think we're a good two years ahead of our competitors."
Why the big deal about multi-core? "Modern processors are being built with multiple cores," says Tilley, "so the future is therefore being built around multi-threaded processing. And that's great as long as your software has also been designed with multi-threaded processing in mind." Obviously Alcatel-Lucent's has. "We have a clear advantage," he claims.
That's the techy stuff, but what's the main selling point for your approach for the service provider. "One big advantage is that it lowers the cost of entry - so if they have a server lying around they can get into operation really quickly - if they're setting up in a fresh location say."
But the virtual router isn't poised to take over everywhere - not yet. "If you want a lot of ports running 100 Gig then the dedicated hardware becomes the more cost-effective," says Phil Tilley. "We will probably always stay with dedicated hardware in, say, core routing, because we can probably stay ahead of the power that Intel can provide on general-purpose processors.
"The exciting thing (for the service provider) is that (with virtual service routing) all of a sudden you can have a bunch of virtual machines. So with an SDN underpinning (also announced at the symposium through Nuage) you can put in all sorts of other applications such as policy and security enforcement."
Email Newsletters
Sign up to receive TelecomTV's top news and videos, plus exclusive subscriber-only content direct to your inbox.