Rift.io announces 'hyperscale' NFV platform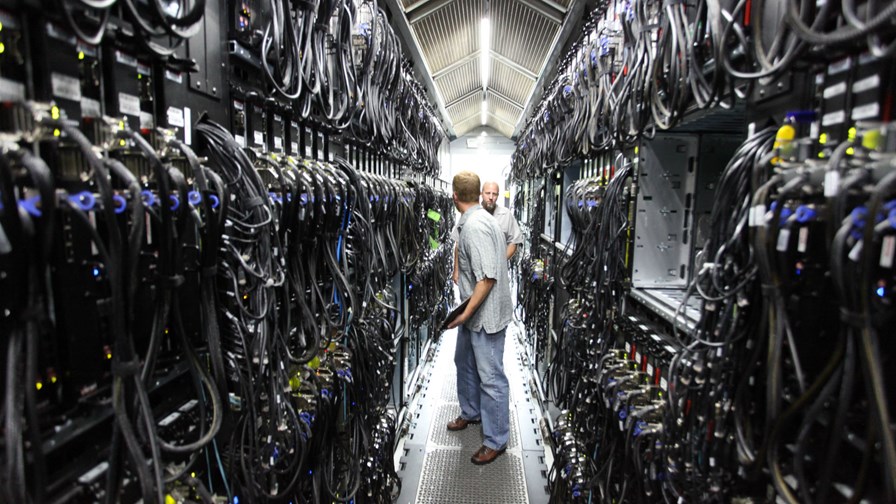 NFV startup armed with $16 million
Claims full open source NFV platform
Benefits to flow from 'hyperscale' cloud implementation
NFV "stealth" startup, Rift.io, broke cover yesterday to announce that it had trousered a $16 million funding round and was intending to focus on implementing NFV in 'web scale' or 'hyper scale' environments in the cloud. It says it aims to "combine the economics and scale of hyperscale data centers with the security and availability of carrier-grade network services."
Thus far the biggest guns in NFV appear to have been trained on telecoms operators/service providers and their migration to 'white' box networks using SDN and NFV. Rift.io says it will take a slightly different tack.
"Our goal from day one was to build a platform that would provide everyone with the same capabilities and technology enjoyed by the largest networking technology companies," the press release has Greg Alden, chief executive officer of RIFT.io saying.
With Rift.io it's claimed that "companies can start with a single network application or service on a single virtual machine (VM) on any cloud platform and scale to any number applications, VMs, and locations on multiple clouds with no capacity constraints or distance limitations. This dramatically lowers the risks associated with rolling out new services, allowing providers and enterprises to easily trial and evolve services to determine what best meets the needs of customers.
"If you think that sounds familiar, you're right. Similar techno-market-speak is widely distributed by all the other NFV platform builders: what makes Rift.io different is its hyperscale focus and its apparent total fealty to open source. Along with the easy scaling promise, the company is pushing a "more open than thou" competitive line, claiming that it will avoid the classic creeping lock-in that tends to occur in the long run with many initially 'open' technologies and platforms.
Instead it indicates it will adhere to a proper 'open source' business model, using only open source software components on the platform itself and charging mainly for support. Taken together it seems primed to attract start-ups, data centre network operators and perhaps existing hyperscale web players - some of whom are also big network operators in their own right - as well as classic network operators.
The focus of the ETSI NFV ISG has been on how to 'insert' NFV and SDN into the existing SP networks - a process involving a series of careful introductions and roll-outs focusing on interworking with the huge sunk investment already in place. It's a process which is likely to take up to a decade, say observers.
Rift.io, however, while it also targets large service providers, seems to envisage serving at least a proportion of 'green field' implementations, all operating in the cloud. That's a significantly different set of business and technical objectives.
The latest funding round (the company has been in stealth mode since 2013) is led by North Bridge Venture Partners and the company itself is senior-staffed by industry veterans from Cisco, Starent Networks, Juniper, 3COM, Redback, EMC, Arrowpoint and Movik Networks. It will be headquartered in Burlington, MA with offices in San Jose, CA and Bangalore, India.
Email Newsletters
Sign up to receive TelecomTV's top news and videos, plus exclusive subscriber-only content direct to your inbox.