Looming NFV transformation is already influencing carrier purchasing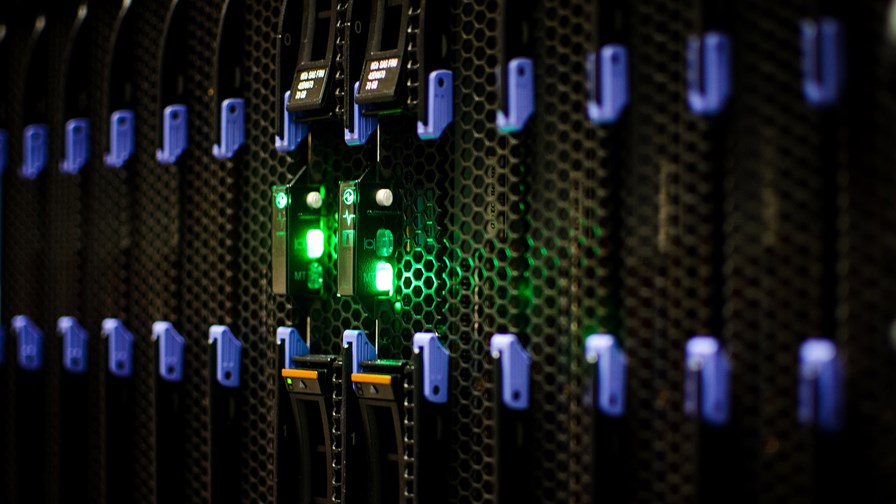 At TelecomTV we've been closely following the stellar progress of ETSI's Network Functions Virtualisation (NFV) Industry Specification Group (ISG). That tangle of acronyms is about the only telecoms 'standard' thing about it. Instead of the usual plodding progress with acres of documents, a bewildering array of committees and so forth, ETSI has laid the bait (in terms of fairly clear carrier requirements) and told all the companies that need to be involved to create an open, coherent NFV framework and ecosystem. And more tactically, to produce proofs of concept (POCs) along the way.
It is, if you like, a ' light the blue touch paper and stand back' approach. ETSI just guides the 'rough consensus'. And, by all accounts, it's worked beyond reasonable expectations.
Our latest batch of videos covers progress as marked by the ETSI NFV ISG #7 meeting in Santa Clara earlier this month. It's clear that ETSI's approach has been roundly cheered and, according to one of our interviewees, the open source approach has been key.
It used to be that winning proprietary technologies and associated de facto standards would establish huge market share and then open source alternatives would follow, Sameer Dholakia, Group VP and GM, Cloud Platforms Group, Citrix Systems told us in one of our interviews (see our video: Open source will drive the industry forward).
Now, he says, innovation starts with open source. Proprietary developments follow. Certainly equipment vendors are finding that carrier expectations of medium-term, low-cost virtualisation are already rippling through to the equipment market as carriers plan out their infrastructure development.
According to Infonetics, which has released briefing reports on its latest research findings, "major changes are under way in carrier networks. In our first-time measure of the important SDN NFV hardware focus to software focus trend that's affecting the router market, up to three quarters of the operators participating in our routing study are planning to move a long list of services including security, quality of service, and VPNs, from physical edge routers to software virtual routers running on commercial servers in mini data centres in next-gen COs," says Infonetics founder and principal analyst, Michael Howard,
"The move to SDN and NFV will change the way operators make equipment purchasing decisions, placing a greater focus on software," affirms Howard. "Though hardware will always be required, its functions will be refined, and the agility of services and operations will be driven by software."
Howard says service providers of all sizes are being more guarded with their router spending habits as massive network transformation goals involving software-defined networking (SDN) and network functions virtualisation (NFV) translate into specific activities and milestones. It's not that router and switch spending will tank though, reassures Howard.
"Core router upgrades and replacements prompted by the move to 100GE and paired with many ageing core routers drove the core router segment to 11% sequential growth in the second quarter of 2014, and with a lot of capacity 'in the ground,' we believe core routers will stay positive for the full year."
Functions may be moving but pipes are getting fatter too. Telecom is moving to 100G ports, says Howard: 4 per cent of the 10/40/100GE router and carrier Ethernet switch ports purchased in 2014 are 100GE, growing nearly 5-fold, to 19 per cent at this rate by 2016, and the costs are also coming down.
Howard estimates that by 2016, "a very large majority of operator respondents" expect to be paying what's known as "10GE parity" or less (parity is when a 100GE port is priced at 10 times the price of a 10GE port). Already, 15 per cent of the operators surveyed by Infonetics are deploying or trialling NFV in mini data centres, and another 59 per cent are considering or evaluating it.
Email Newsletters
Sign up to receive TelecomTV's top news and videos, plus exclusive subscriber-only content direct to your inbox.