Linux Foundation to build open reference platform for NFV effort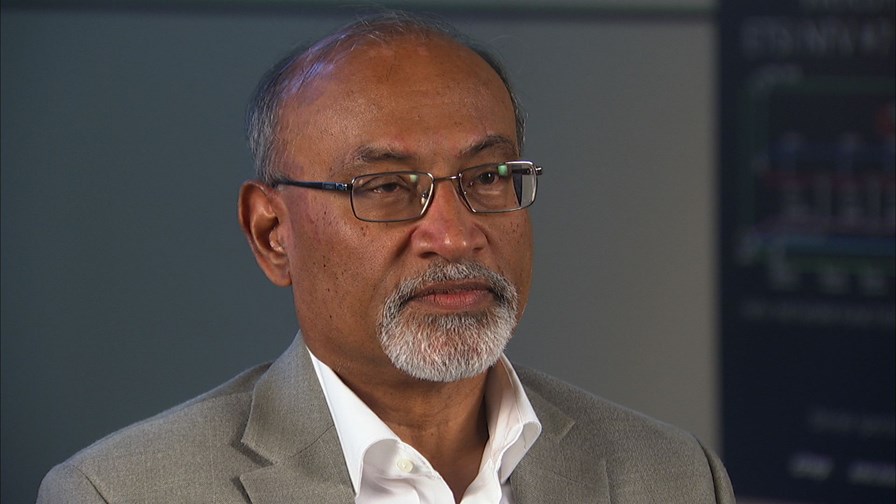 OPNFV project to be chaired by Prodip Sen, now of HP and previously the chair of the ETSI NFV ISG
When Steven Wright, then incoming president of the ETSI NFV Industry Specification Group spoke to Martyn Warwick at ISG meeting #7 in August, (see - New NFV ISG Chairman will look fo broad Industry Support) he indicated that phase 2 of the ISG would involve folding in other bodies to help complete the project.
" A critical piece of the transformation is that it is not just a new technology being specified here, but that it also has to be adopted elsewhere," he said adding that an important part of the next phase would see the ISG reaching out to communicate and coordinate with other industry bodies, industry alliances and open source projects.
One of the bodies he almost certainly had in mind was the Linux Foundation which has just founded the Open Platform for NFV project (OPNFV) described as a carrier-grade, integrated, open source reference platform.
OK, we know this can get confusing. Does this initiative cross over and impinge on the efforts of other players and bodies? I hear you think. Apparently not. In fact the project fills a glaring gap.
It is set on building reference specs on NFV infrastructure (the very bottom layers) and virtualised infrastructure management (VIM). The existing initatives that you're thinking of - such as OpenDaylight and OpenStack - are deemed 'upstream', being existing open source components by the OPNFV. Because these NFV building blocks already exist, its task, it says, is to work with the upstream projects to coordinate continuous integration and testing while filling development gaps.
Far from being a challenge to the ETSI effort, the project is to be chaired by Prodip Sen, now of HP and previously the chair of the ETSI NFV ISG.
As a result the announcement has been little short of ecstatically welcomed by most of the existing NFV players involved with the ETSI ISG, many of which are also involved with the OPNFV and have been so for months as the project and its announcement was prepared in stealth(ish) mode.
So this week it's been revealed that platinum-level founding members include AT&T, Brocade, China Mobile, Cisco, Dell, Ericsson, HP, Huawei, IBM, Intel, Juniper Networks, NEC, Nokia Networks, NTT DOCOMO, Red Hat, Telecom Italia and Vodafone. Silver-level founding members include 6WIND, Alcatel-Lucent, ARM, Broadcom, CableLabs, Cavium, CenturyLink, Ciena, Citrix, ClearPath Networks, ConteXtream, Coriant, Cyan, Dorado Software, Ixia, Metaswitch Networks, Mirantis, Orange, Sandvine, Sprint and Wind River.
It's initial project objectives are to:
develop an integrated and tested open source platform that can be used to investigate and demonstrate core NFV functionality;
include proactive participation of leading end users to validate that OPNFV meets the needs of the end user community;
contribute to and participate in relevant open source projects that will be leveraged in the OPNFV reference platform;
establish an open ecosystem for NFV solutions based on open standards and open source software; and
promote OPNFV as the preferred open reference platform.
"While not developing standards, OPNFV will work closely with ETSI's NFV ISG, among others, to drive consistent implementation of standards for an open NFV reference platform. When open source software development is aligned with standards development, it can root out issues early, identify resolutions and become the de facto codebase, resulting in a far more economical approach to platform development," says the OPNFV press release.
Email Newsletters
Sign up to receive TelecomTV's top news and videos, plus exclusive subscriber-only content direct to your inbox.