Where the rubber meets the Road: the Goodyear Tire & Rubber Company gets connected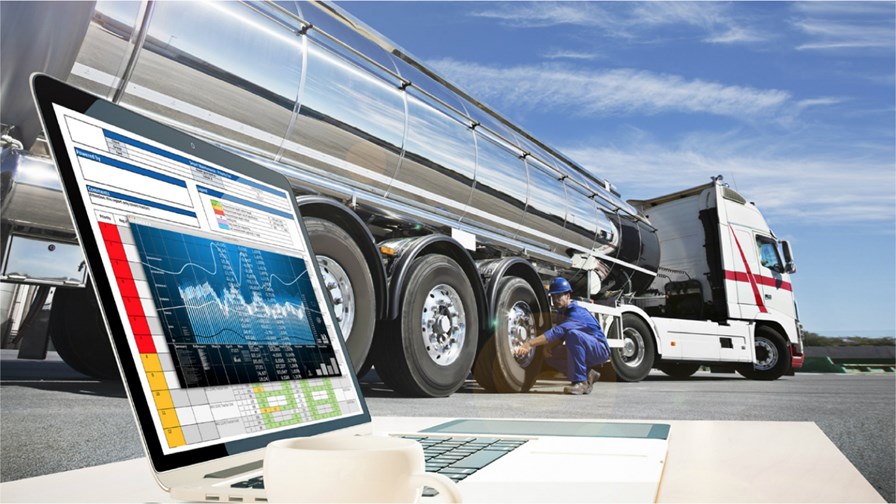 You may be thinking "Yeah, I get it. Low margin physical business model runs out of road and finds a way to wrap tires (that's tyres on this side of the pond) into some sort service offering."
Well, stay that thought. It's not worthy of you. Even worse, it's far from the truth. The tyre (sorry, can't do 'tire' - it just means tired to us) business is clever, clever and has been for some time.
Think about it. Ever noticed how tyres (soft, hard, wet, dry) now seem to dominate Formula One motor sport commentary. There's more time spent talking tyres now than just about anything else, apart from the drivers… maybe.
And that is all part of some very clever marketing, as well as some very clever rubber science. I know people who spend hundreds of pounds/dollars on tyres because of the brand. And partly because of the brand that they've seen mentioned and advertised at F1 races.
So the tyre business, and the leading companies in it, are clever and innovative. Goodyear, for instance, was just awarded one of Time's 25 best inventions of the year for its futuristic spherical tyre concept - the Eagle-360 - which, as its name implies, can take the car in any direction. It's designed to mobilise self-driving vehicles through magnetic levitation - you don't get much more futuristic and cutting edge than that! (see - Eagle-360).
So, in keeping with all this innovation and marketing nous, Goodyear this week announced a new pan-European business called Goodyear Proactive Solutions, designed to enable real-time monitoring of commercial vehicles.
As is the usual digitalization patter, the idea is partly to turn the 'selling tyres business' into more of a tyre service - making money by giving customers what they need, not by just shifting 'units'. So it's offering a suite of demonstrated Vehicle-To-Fleet operations management solutions featuring advanced telematics and predictive analytics technology.
The company says that it's using intelligent computer algorithms and connectivity along with its corporate memory (it already has a huge mountain of data gathered over years) to enable fleet operators to precisely identify and resolve tyre-related and potential safety issues before they happen using its technology.
"It enables fleets to monitor their vehicles and tyres in real time, affording them a competitive advantage whilst helping to increase their profitability and operate more sustainably in a rapidly changing environment," says the Goodyear blurb,
Goodyear says the new business offers two families of services which will use combinations of to enable smart, safe and sustainable mobility:
Proactive Tyre offers a broad range of services including tyre pressure, temperature and tread depth monitoring. These connected and fully automated solutions enable fleets to maximise tyre performance and schedule proactive maintenance.
Proactive Fleet includes two options, Driver Behaviour and Track & Trace, which help fleets to reduce fuel consumption and journey times while increasing safety.
"We are witnessing a transformational shift that is reshaping commercial trucking. In a digital economy, consumers and businesses expect deliveries to be faster, cheaper and more flexible, and in response the industry is becoming increasingly connected and automated. Goodyear Proactive Solutions offers fleet managers a one-stop, user-friendly solution to help reduce their total cost of operations and improve the uptime, efficiency and sustainability of their fleets," said Michel Rzonzef, Vice-President, Commercial Business, Goodyear Europe, Middle-East and Africa.
About Goodyear
Goodyear is one of the world's largest tire companies. It employs approximately 66,000 people and manufactures its products in 49 facilities in 22 countries around the world. It has two Innovation Centers in Akron, Ohio and Colmar-Berg, Luxembourg.
Email Newsletters
Stay up to date with the latest industry developments: sign up to receive TelecomTV's top news and videos plus exclusive subscriber-only content direct to your inbox – including our daily news briefing and weekly wrap.