TelecomTV's Tracker: we crawl the Web so you don't have to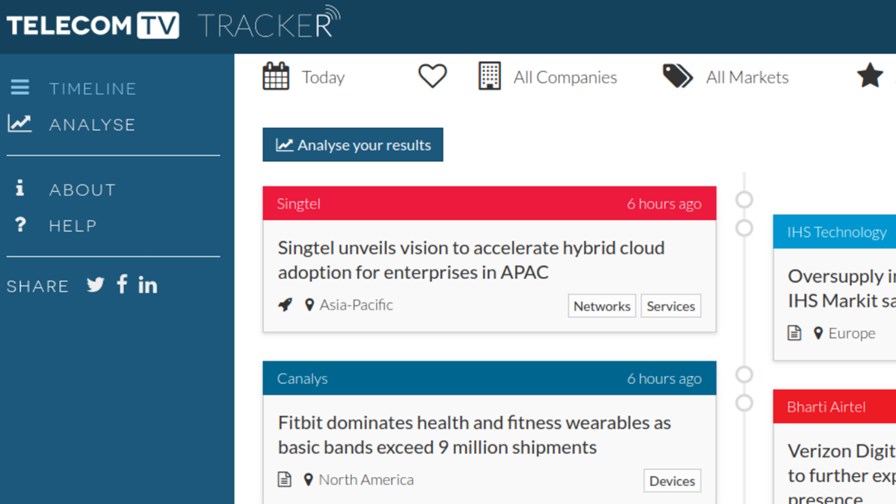 TelecomTV's tracker - real time news database that does more
Allows you to research your market by filtering the industry's press releases
Only the most relevant press releases are stored
TelecomTV has launched 'Tracker', a searchable, real time news database capturing the latest news releases from key telecoms operators, vendors and ecosystem companies.
Here's how it works. We crawl the Web picking up hundreds of press releases as they appear. Then we apply our value-add by going through that huge mass of data (and believe me, it's huge) selecting just the press releases that provide what we call 'real data points': new products launched, market analyses released, significant announcements made, alliances formed, and so on.
Then we tag all the entries (we call them 'Insights') as to their 'Type' (product announcement, contract win… ), their 'Market' (IoT, networks, services…), their regional location and the company that sent the press release.
You can use Tracker as a news source by going through the timeline to see what's been announced on a day by day basis. So you can be sure that if it impacts the industry, we've got it covered and you'll know about it.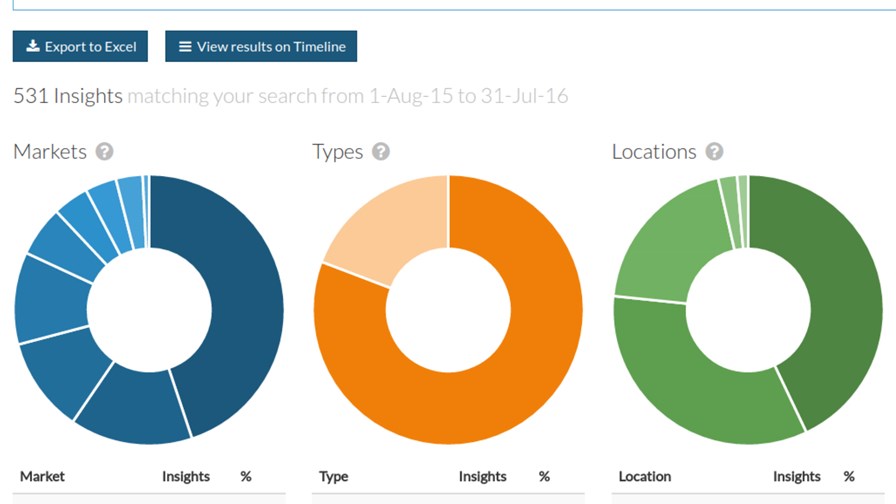 But we think the real value of Tracker is the ability it gives you to slice and dice all of its insights in a way that makes sense to you. You can use Tracker to help you form a competitive picture of your market segment or segments. You can find out which company has made the most announcements this month, or what products have been launched into your market segment over the last six months.
It's all there and we've done the hard work, saving you the time and effort involved in trawling general news for specific announcements and visiting dozens of websites.
Watch our tutorial video, then get started with tracker
Email Newsletters
Stay up to date with the latest industry developments: sign up to receive TelecomTV's top news and videos plus exclusive subscriber-only content direct to your inbox – including our daily news briefing and weekly wrap.