Summer scorecard #1: Who's leading in mobile?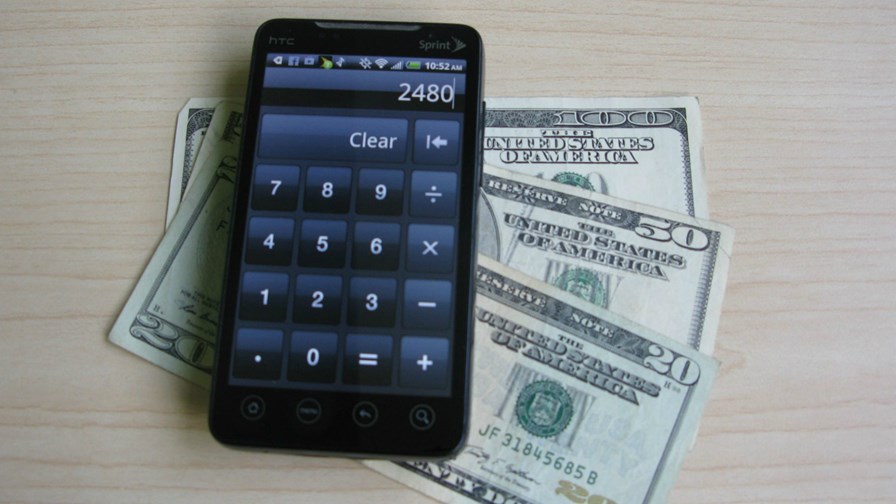 US government says it wants to maintain its lead/dominance in mobile with 5G
But with its domestic mobile service pricing way more expensive than the best in Europe
With its fixed broadband most often a monopoly and usually slow speed and trying to stay that way
We ask... what lead?
Here's a classic 'telco billing gone wrong followed by awful customer experience' summer holiday story. A woman in the US pays her monthly communications bills online before leaving with her family for their vacation - one for TV/Internet, the other for her husband's mobile phone. But she forgets to type the stops after the dollar amounts and ends up paying $18,236 and $9,260. The shock-horror in this everyday story of digital folk, is that she struggled to get her cash back, minus the $270.96 she actually owed, once the error was revealed. Cue outrage.
But what the... hey! Just a minute!
She was happily paying how much?
From this side of the pond the amount she actually owed for a month's services is the kicker, not the return payment delay (which, let's face it, is a universal problem with telcos).
The fact is Americans pay, not just a little bit more for their various consumer communications services (fixed and mobile broadband), but an eye watering amount more.
For a very rough comparison I pay £32 per month for a 67MB down 17MB up fixed broadband service in the UK and around £29 for the contract on my Galaxy smartphone. That comes to around US$77.00 (at today's exchange rate), considerably less than the $270.96 paid by the telco-gouged woman in the US. Of course circumstances are different. She's almost certainly getting multi-channel TV with hers. On the other hand it's a fair bet that I'm getting faster Internet than she is.
But just to flesh this commparison out, The New York Times recently offered a much closer comparison, this time just mobile. The US and British plans being compared both included a new iPhone 5S with 16 gigabytes of memory. Both required a two-year commitment and allowed unlimited voice minutes and unlimited texting. The British plan provider, Three UK, offered unlimited data and needed no upfront payment and, with 20% value added tax, it cost 41 pounds a month, or $67.97 at current exchange rates.
According to the Times, the plan provided by the American carrier, Verizon Wireless, had an upfront cost of $99.99 and then $90 a month, not including taxes. Spreading the upfront cost over 24 months and adding 17 percent tax - typical for the United States - comes to $109.47 a month. But while the British plan includes unlimited data, the American plan does not. It includes two gigabytes a month, with an additional gigabyte free during an introductory period."
So almost twice the cost but a teeny 2GB data allowance. We're not talking marginal differences here.
The NYT had Sascha Meinrath, founder of the Open Technology Institute at the New America Foundation weigh in on the consumer impact.
"Over the next decade," he maintained, "U.S. consumers may overpay by over a quarter of a trillion dollars for worse levels of service than customers in other countries receive."
It gets worse.
The UK is nowhere near the shining mobile star in Europe. The countries to the north: Sweden, Norway, Denmark, the Baltic states and, most of all, Finland, are miles ahead of the UK on mobile. Finland's telcos have been offering unlimited LTE for years, and at much lower prices too.
So the question is, why do we hear over and over again of the US being 'ahead' with mobile and 'ahead' on broadband. Indeed the rationale for the so-called "race to 5G" is usually expressed as the US needing to "maintain its lead in mobile".
By what measure is the American mobile market ahead?
Perhaps it's been ahead on LTE connection speeds? In fact when it comes to comparisons of actual, down on the ground, LTE speeds, the US usually comes out badly (historically) to indifferently as at present. So no, we can't point to stirling performance there to compensate for the huge differences in prices in the US market.
That only leaves service provider 'profitability'.
Of course the big winners in the US telecoms market are the four national players, in particular Verizon and AT&T. But then it's not difficult to grind out a substantial profit when you're part of an oligopoly. We'll look next at America's 'protected' telco status in our next Summer Report Card.
Email Newsletters
Sign up to receive TelecomTV's top news and videos, plus exclusive subscriber-only content direct to your inbox.