Why girls are still behind boys when the mobiles are handed out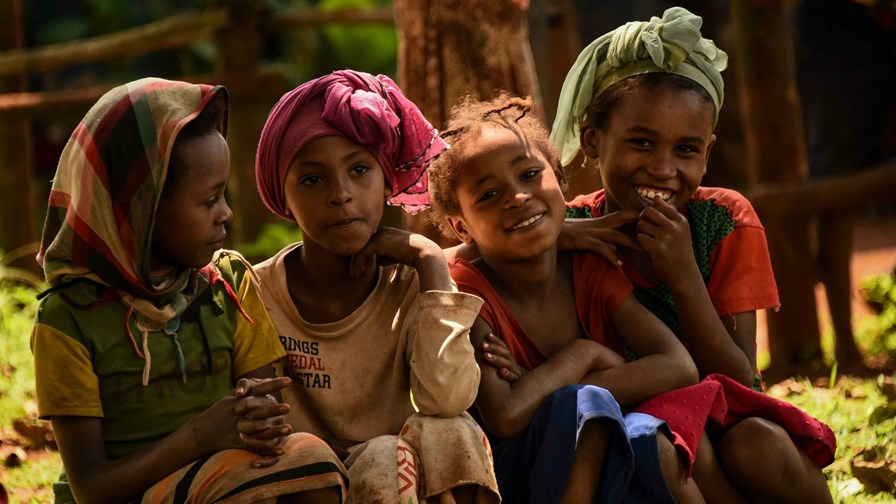 The Vodafone Foundation tackles the equal access problem with mobile phones
Girls are often sharing phones in secret, but nearly half now say they own one
Vodafone Foundation says girls are being left behind in many countries
Every aspect of mobile usage has been gone over (many times) but this is the first study, lead by the Vodafone Foundation, that has tackled the mobile phone's role in the global teenage gender divide. Is the mobile a bringer of greater autonomy, horizon broadening and enhanced personal security for girls the world over? Or is it sometimes a way of reinforcing gender roles and, for girls, lower expectations?
A mixed picture. All the disparities between boys and girls are in the stats, but the percentage differences between them are often very much lower than you'd expect. So while there's a lot reinforcing going on there's often a healthy (though not ideal) number of girls experiencing good things.
For instance girls' mobile phone access in developing nations is higher than expected, say the study authors - while only 44% of girls interviewed in the study say they own a phone, more than half (52%) access phones by borrowing one. The study reveals that phones make girls feel more connected (50%), provide access to education (47%), reduce boredom (62%), increase access to restricted information (26%), and increase their confidence (20%).
The downside is that girls' access and use is dramatically restricted by negative social norms that prevent them from having the same freedoms as boys. More than two-thirds (67%) of boys surveyed reported owning a phone (compared to 44% of girls) and 28% borrowed - compared to more than half (52%) for girls. But again, nearly half of girls reported owning a phone - higher than you might have thought?
In response, girls are sharing and borrowing phones in secret, putting them disproportionately at risk of violence or exploitation.
In countries such as Nigeria and Malawi, boys are more likely to use a phone for a more sophisticated range of activities than girls, like using WhatsApp and Facebook, searching the internet for news or finding jobs. On the other hand, girls in these locations are more likely be restricted to using phones for more basic day-to-day tasks that require lower levels of tech literacy, like calling their parents or using the calculator.
While in India and Bangladesh, girls seen using phones often face negative judgement from community members, meaning parents are more likely to ban access to a device. Girls who break rules around phones are also more likely to be punished by scolding, beatings, being kept out of school or even early marriage.
Restrictions on girls' use of mobile also mean girls are more likely to resort to unsafe and covert behaviours to access phones. In locations such as Northern Nigeria, where girls need parental permission to use phones, girls say that boys will often give their girlfriend a secret phone, so that he can contact her privately whenever he wants.
Kecia Bertermann, Technical Director of Digital Research, Girl Effect, which also worked on the study, points out that unequal access to technology is a growing area of research, but 'girls' are typically subsumed within the broader category of 'women', so their unique challenges often go unreported.
According to Andrew Dunnett, Vodafone Foundation Director, "Girls are being left behind. In many countries access to mobile is key to a girls' health, learning and development. We need to face the reality that girls and boys do not have equal access to mobile, and design services that reach the girls and meet their needs in this context. We want this research to inform and support the tech and development sectors in meeting girls' needs and making real progress in achieving the UN's Sustainable Development Goals."
Vodafone Foundation and Girl Effect have committed to empower seven million vulnerable girls across eight countries with access to the services they need through mobile. Working in partnership with multiple partners and funders, their aim is to generate total funds of up to $25m over five years, including a $5m contribution from the Vodafone Foundation, to achieve this ambitious goal.
Email Newsletters
Stay up to date with the latest industry developments: sign up to receive TelecomTV's top news and videos plus exclusive subscriber-only content direct to your inbox – including our daily news briefing and weekly wrap.