What's up with… AT&T, Loon, Nokia, Iskratel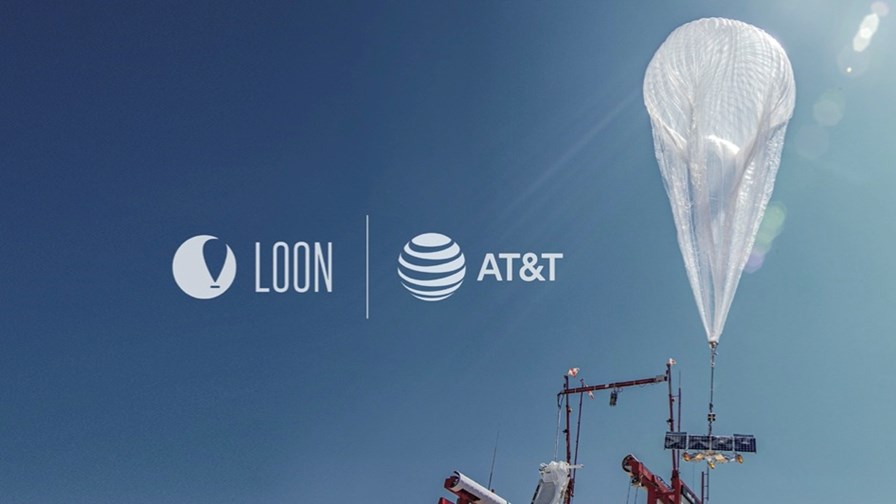 AT&T offers global reach to Loon
Nokia, ABI Research highlight the 4G/5G needs of the manufacturing sector
Iskratel takes high-speed broadband gear to rural areas
Here are hump day's juicy news morsels:
Alphabet's balloon network subsidiary Loon has struck an agreement that enables it to integrate its system with AT&T's network. This, notes Loon in this blog, "is a big deal because this network integration will extend to AT&T's partners around the world, meaning Loon will be able to provide service to a third-party mobile operator, assuming they have a standard international roaming relationship with AT&T." That reach will enable Loon to respond more quickly to provide connectivity in disaster areas around the world.
Elsewhere in the AT&T universe, the operator is highlighting its progress with the Airship NFV infrastructure developments it initiated in 2018 and which will lead to the launch of Airship 2.0, designed for a world of cloud native as well as virtual functions, later this year. AT&T also announced it is joining a global initiative called the Open COVID Pledge under which companies pledge to make their patents available free of charge if the resulting products are to be deployed in the fight against the virus. The rationale is that the uncertainty around intellectual property rights tends to slow or impede research by third parties who don't want to find themselves getting sued. This IP free-for-all is just a temporary measure, but, as with the temporary lifting of data caps, there may be one or two people who, if the free-of-charge period yields real research results, might wonder whether it would not be a good idea to extend the idea indefinitely..
Nokia and ABI Research have surveyed more than 600 decision-makers in the manufacturing sector and found that "more than 90% [are] investigating the use of either 4G and/or 5G in their operations." Nokia has been all over the private networks market for some time, so that plays well into its story, but this should also provide food for thought among mobile network operators, which could play a major role if those manufacturing companies go down the cellular connectivity route for their smart facilities but which are not showing up well in early 5G enterprise engagement statistics, as we found out earlier this week. For more on the Nokia/ABI research, see this press release.
More than 200 municipalities in Slovenia and Croatia will get access to very high-speed broadband connections thanks to a project that will see fiber access broadband technology from Iskratel deployed as part of a broad regional rural connectivity program called RUNE.
One more thing... Apple's now iconic Worldwide Developers Conference is going virtual 'coz of Covid. Of course it is. It's actually been headed in that direction for a while now as every year sees WWDC glean more media attention, and every utterance from on high is tweeted out in real time to whoever wants to read it. It's now in its 31st year and in June, 23 million developers will be "brought together." Though not too closely, naturally.
Email Newsletters
Stay up to date with the latest industry developments: sign up to receive TelecomTV's top news and videos plus exclusive subscriber-only content direct to your inbox – including our daily news briefing and weekly wrap.