UK government claims it's solved the notspot problem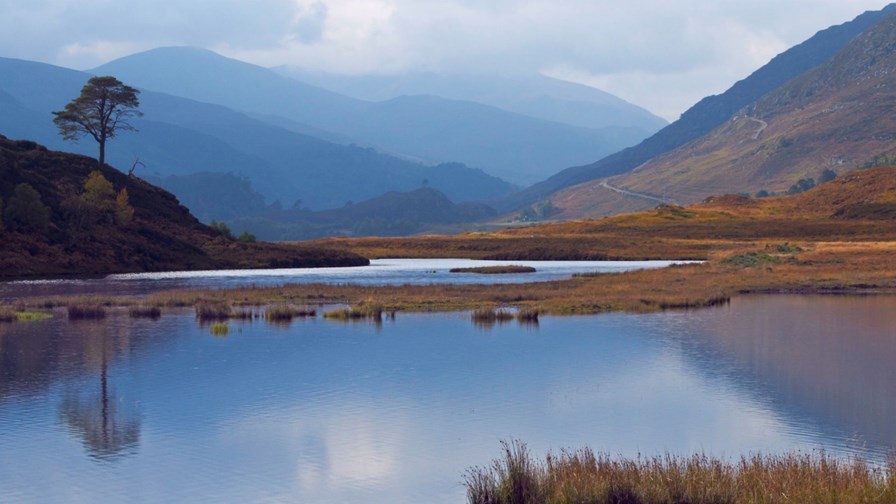 The UK government claims it's secured a 'landmark deal' for UK mobile phone users by its apparent arm-twisting of the UK's mobile operators into increasing their geographic coverage.
The telcos have entered a binding agreement to invest £5 billion to upgrade their networks to meet 90 per cent UK geographic coverage by 2017, says the government press release. The investment programme will tackle poor signal issues in so-called 'partial not-spots' in remote and rural areas that have coverage from some, but not all, of the four mobile networks.
The notspot problem came to prominence this year with the government floating the idea that some sort of roaming arrangement might be hammered out to cover areas which just didn't justify four networks to cover them due to remoteness or low population density. It turned out that the operators were dead against the idea. So scaring the operators with the roaming idea seems to have been the stick for the £5 billion investment - the carrots are less clear.
The government says it has secured agreement for guaranteed voice and text coverage across 90 per cent of the UK geographic area by 2017, thus halving the areas currently blighted by patchy coverage as a result of partial 'not-spots'. In addition, full coverage from all four mobile operators will increase from 69 per cent to 85 per cent of geographic areas by 2017, and they have undertaken to provide reliable signal strength for voice for each type of mobile service (whether 2G/3G/4G) – currently many consumers frequently lose signal or cannot get signal long enough to make a call. Total 'not-spots' - where there is currently no mobile coverage - will be reduced by two-thirds.
To make the deal legally binding it's to be underpinned by amended licence conditions and these will be enforceable by Ofcom.
The government claims it hasn't handed over any cash to get the deal signed, but two potentially beneficial sets of changes are being made as part of the agreement. First, some sort of understanding seems to have been reached on a 'revision' of the annual licence fees mobile operators have to pay the government. Unless this 'revision' involves putting the fees up (not likely), any change will effectively see some cold hard cash being handed over to the operators - there's no detail on this yet.
Secondly, the government is to allow the operators to hang their antennas off government freehold buildings which, considering the cost and difficulty of finding new sites, could be a boon.
And just to round out the goodies it's intended that the "outdated and ineffective Electronic Communications Code is reformed to make it easier for the whole communications sector to roll out out new mobile and broadband services."
And what is the Electronic Communications Code? you ask. According to Ofcom, "The Code enables these providers to construct infrastructure on public land (streets), to take rights over private land, either with the agreement with the landowner or applying to the County Court or the Sheriff in Scotland. It also conveys certain immunities from the Town and Country Planning legislation in the form of Permitted Development."
The detail on that's going to be interesting too.
Email Newsletters
Stay up to date with the latest industry developments: sign up to receive TelecomTV's top news and videos plus exclusive subscriber-only content direct to your inbox – including our daily news briefing and weekly wrap.