Manx Telecom takeover raises questions over its worth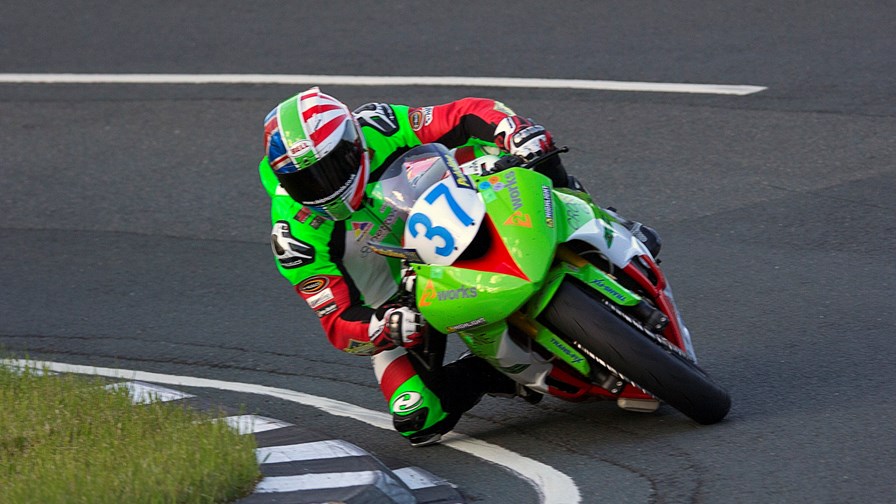 Infrastructure fund offers premium on average share price for Isle of Man telco
Operator has growing investment arm
Plans UK specialist MVNO launch this summer
On the face of it, the £256 million takeover deal that Manx Telecom's board is recommending to shareholders looks like a good deal.
It's more than 50% higher than the telco's 2014 IPO price, despite the fact that revenue and earnings have been static since then, and represents a hefty premium on recent share price averages. But some analysts have questioned whether the valuation is high enough, citing amongst other things the growth potential of the telco's new business unit Vannin Ventures.
Under the terms of the offer from Basalt Infrastructure Partners, Manx Telecom shareholders will receive 215 pence per share, comprising a 207.1 pence offer price and 7.9 pence dividend payment. Pending a successful shareholder vote Manx Telecom expects the deal to close in early May.
While Manx Telecom's share price hovered above the 214 pence mark following the publication of the takeover plan on Wednesday, the deal represents a significant premium on its average share price over the past year or so; Manx Telecom's share price hasn't exceeded 200 pence for nearly two years. It's also 30.5% higher than the firm's 164.7 pence average share price over the three months to Tuesday this week.
The purchase price is also well above the £158.8 million Telefonica sold the company for in 2010 and it represents a 51.4% increase on the 142 pence placement price of Manx Telecom's shares when it listed in London in early 2014.
At that time, its annual revenues came in at £76 million and underlying earnings at £27.5 million.
Five years on, Manx Telecom's financial position has changed very little, on paper, at least. Alongside the takeover announcement the telco posted its 2018 results, which showed a 3.8% year-on-year increase in revenues to £81.5 million, while underlying EBITDA was virtually flat at £27.2 million.
Diversifying for growth
While the operator's recent results performances may have been pedestrian, it is a strong cash generator and there are encouraging signs that it is diversifying for future growth.
"We remain positive in the outlook for the group due to the solid underlying revenue, EBITDA and cash flow performance during the year, and are continuing to explore potential growth opportunities with the aim of identifying new products and services for a global audience," commented Manx Telecom CEO Gary Lamb.
In 2001, the same year it left the BT stable as part of the O2 spin-off, Manx Telecom became the first mobile operator in Europe to roll out live 3G services and followed that with an HSDPA first in 2005. It might not be in the vanguard when it comes to 5G, although it demoed the technology last year, but it is pushing at the boundaries of both innovation and its geographic footprint.
Growth in 2018 was driven by its mobile business, which grew revenues by almost 12%, and its biggest revenue contributor remains its shrinking fixed-line and broadband unit. However, the telco's global solutions unit, which enables it to offer products to UK and international partners in areas including M2M and the international traveller market, accounted for an increased 21.4% of revenues. And its 'other' revenue stream grew by 7.4% to £6.3 million, driven by higher hardware sales and the contribution from Vannin Ventures.
Manx Telecom launched Vannin Ventures in August 2016 with the aim of identifying new business opportunities and acting as an incubator to bring new products and services to market. "Vannin Ventures will have an entrepreneurial ethos with the flexibility necessary to move quickly and take exciting ideas from inception through to launch," Lamb said at the time.
Vannin Ventures may not have the scale or breadth of Softbank's much-vaunted VC arm, for example, but it is worth noting. Lamb has been quoted in the UK press as saying that he believes the unit has the potential to become as big as Manx Telecom.
The Vannin Ventures portfolio includes Goshawk Communications, which has developed MT clearSound, a product designed to improve mobile call quality for the hard of hearing. Manx plans to bring the product to market in the UK via a specialist MVNO running on EE's network and last month announced that the service, due to launch this summer, will be branded as Audacious.
While the £256 million buyout figure looks good when compared with the firm's IPO price and its average trading price in recent months, it may not fully take into account the its efforts to reach outside of its core footprint and create a new, possibly sizeable, revenue stream by bringing new digital services to market.
Email Newsletters
Sign up to receive TelecomTV's top news and videos, plus exclusive subscriber-only content direct to your inbox.