Doubt over debt-reduction plan at Bharti's African ops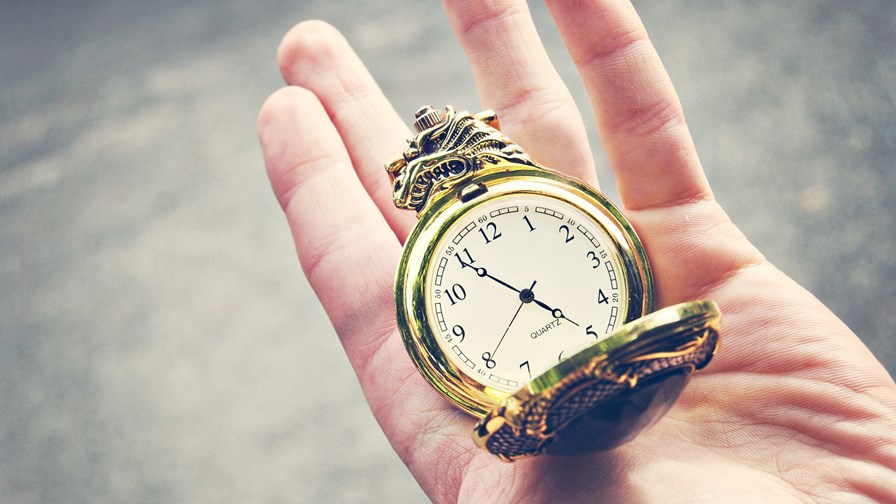 Airtel IPO will likely be later than expected due to economic climate
Telco insists plans are on track
Flotation key to reducing debt and supporting network spend
Bharti Airtel insists it is pushing ahead with plans to list its African operations as part of debt-reduction push, despite rumours to the contrary, but with emerging market stocks taking a battering, the flotation may not come as soon as many are predicting.
After months of speculation, the Indian operator confirmed last week that it will float a portion of Airtel Africa, but by Monday there were already reports that all was not going to plan. Bloomberg sources predicted that the listing will be delayed by six months due to the unfavourable economic environment.
"We would like to categorically state that Airtel Africa IPO preparations are proceeding as per plan and there is no change in plans...we remain very confident about the IPO process," Bharti responded in a statement to the Bombay Stock Exchange.
Despite the climate, Bharti has reason to be confident, with some big global names buying into the company in recent days.
Six international investors, including Warburg Pincus, Temasek, Singtel and SoftBank Group International have agreed to invest US$1.25 billion in Airtel Africa via the issue of new shares. The move gives the unit an equity valuation of $4.4 billion and constitutes phase one of Airtel's fund-raising plan, the second being the IPO.
"This primary equity issuance clearly underlines the confidence of leading global investors in Airtel Africa's successful business strategy and its potential to sustain growth and profitability," said Raghunath Mandava, Bharti Airtel's managing director and CEO for Africa.
"The transaction will help us further deleverage our balance sheet and boost our capacity to upgrade networks, expand coverage in different markets and achieve rapid growth of Airtel Money across our operations," he said.
But volatility in emerging market stocks will surely have an impact on the IPO, for which Bharti is seeking an $8 billion valuation, according to Bloomberg. The telco referenced that headline figure in its statement to the stock exchange, but did not comment on it.
While the financial newswires have reported that the IPO will take place in London in the first quarter of 2019, Bharti itself has not shared a projected timeline. A longer lead time does not seem out of the question if the telco fears that the state of the market will affect the sum it can raise, so Bloomberg's prediction of a six-month "delay", for want of a better word, is perhaps not too wide of the mark.
Debt piles and capex intensity
Airtel Africa's net debt stood at $5.95 billion at the end of September – or $5.24 billion excluding finance lease obligations – having hovered at around the $7.2 billion mark for the past couple of years.
The company can offer good growth potential to would-be investors, but telecoms remains an expensive business.
Airtel operates in 14 markets in Africa and in the year to the end of September it added 1,134 mobile towers – owned and leased – to its footprint to take its total to more than 20,000. Those towers support 94.1 million customers, with quarterly net adds coming in at around the 2 million mark, generating relatively stable ARPUs of $3 per month.
Investments in data capacity and network modernisation saw the telco's capex figure rise to $106 million in fiscal Q2, up from $50 million in the same period last year.
The company is also looking to fund the expansion of Airtel Money through its share sale. The mobile money service brought in $55 million in revenue in Q2, up from $35 million a year earlier, while the number of active customers grew almost 40% to 12.9 million.
Any debt-reduction effort on Bharti's part naturally leads industry watchers to look to India, where Bharti and its major rivals are facing the prospect of hefty investments in network rollout and spectrum ahead of 5G, while also contending with intense pricing pressure wrought by newcomer Reliance Jio Infocomm.
Any move to reduce group debt – which was north of 1 trillion rupees or US$15 billion at the end of Q2 – will help Bharti on that score, and time is not on its side; Bharti Airtel lost 11,800 mobile customers in its home market in the June-September quarter, while Jio reported a staggering 37 million net adds.
Email Newsletters
Sign up to receive TelecomTV's top news and videos, plus exclusive subscriber-only content direct to your inbox.