Microsoft pops its Office apps in the Chrome OS web store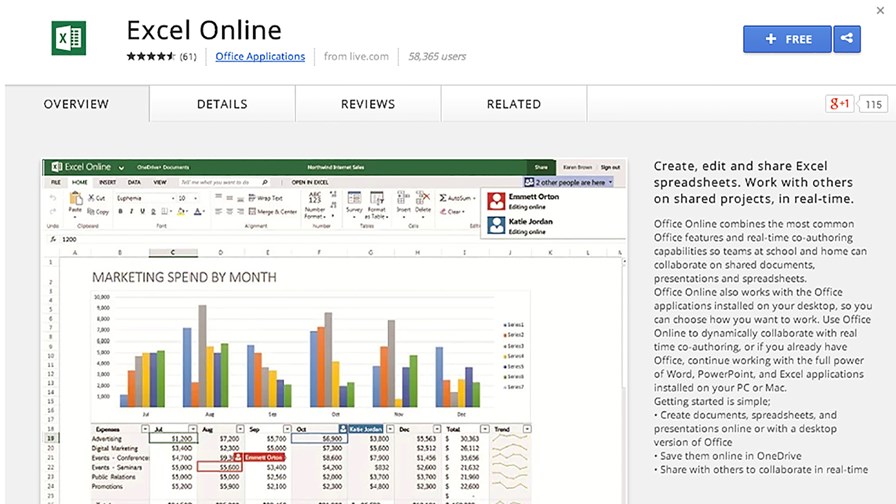 Microsoft is changing tack over its Office productivity tools, as it must… and as we may have pointed out before. Instead of using them as a value-inflater for Windows it's decided to make them widely available on multiple platforms and that way continue to make Office relevant as users spread their activities over many more devices. It's either do that or die (in the longer run).
To that end, Microsoft Office's component parts - Online versions of Word, Excel, Powerpoint, OneNote and OneDrive - have just appeared as apps on the Chrome OS Webstore.
Readers will remember the furore over Microsoft's aggressive Scroogled ads over the last gift-giving season in the US when the Chromebook was assigned the status of a door stop "because it couldn't run Office" or do anything useful.
Potential users (or at least some of them) smelt the fear in the MS attack and promptly went out and bought Chromebooks on the basis that the thing must be good if Microsoft is intent on bludgeoning it with an expensive ad campaign.
In fact Microsoft has done very little of substance here - it's all symbolic. It was already possible for anybody running Chrome or Chrome OS to sign up to the online version of Office. It's online and it's accessible through a browser.
But the act of marketing it with what essentially counts as a Web place-holder - which in this case is what the 'app' in the Chrome web store actually is - is a symbolic bow to Google's Chromebook.
If it's clearly capable of running Office with Microsoft's blessing, it can't be as bad as the company was making out just four or five months ago.
Email Newsletters
Sign up to receive TelecomTV's top news and videos, plus exclusive subscriber-only content direct to your inbox.