What do telcos want?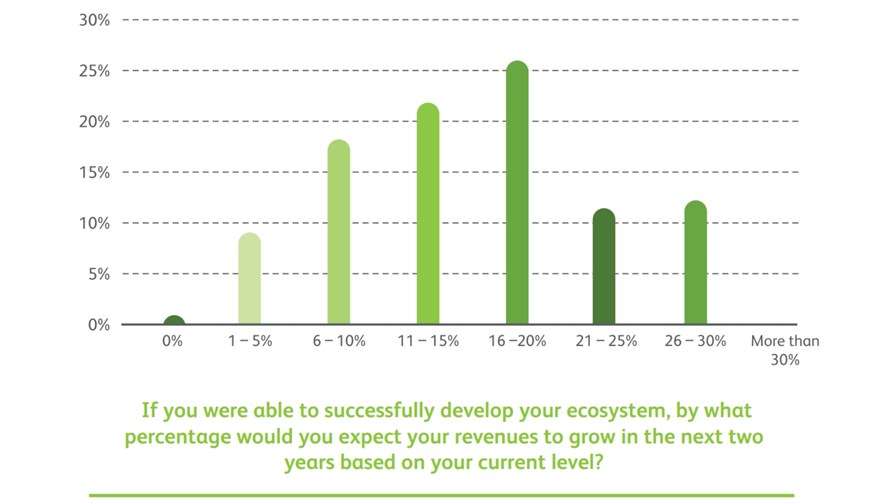 What is the best strategy for telcos in an increasingly competitive world?
Do they spend large to become a digital service provider in the 5G era
Do they hunker down and concentrate on connectivity
Or is there a third way?
'What do Telcos want?' is a question that's been exercising minds since... choose a date. However long it's been it seems to be picking up a head of steam now that telcos are peering into the big money pit marked 5G and wondering how they're going to negotiate it? Do they spend big on the basis that they can "take on the OTTs"; something that they've been trying to do since... choose a date. Do they surrender to the notion that they are utility players and their best course is to carefully build the connectivity business and try to crush their costs (if not their rivals) at the same time? Or is there a sort of 'third way' nestling somewhere in between the two extremes which, while it may promise modest rewards, is highly likely to succeed?
Yes, it's the partnering strategy. It's always been there and has been pushed from time to time by consultants and observers as a viable way forward, but now, mostly because of impending 5G and the political requirement to be doing something about it with a clever strategy, it's back in the frame.
Consultants, Bearingpoint, have been looking at the issue in depth and have just completed a study into what they're calling the Partner Ecosystem in tħe telco industry, why it hasn't been cultivated as much as it should have been.
Unrealistic view of the world?
The study - Partner ecosystems: the silver bullet for telco woes? - finds that while CSPs have high expectations of the value partner ecosystems will deliver for their businesses, a full half of them actually anticipate a 16 per cent or more revenue bump in just two years - a rather optimistic forecast for many CSPs "that are yet to embark on the execution of ecosystem strategies, frustrated primarily by a series of technological challenges," says the report. So while CSPs realize the strategic importance of partner ecosystems to their future, they are failing to overcome internal barriers preventing successful execution," it says.
According to Angus Ward, CEO, Digital Platform Solutions at BearingPoint, the ecosystem strategy - where you partner with other entities rather than either compete with them by building an alternative 'play' or just sell them wholesale - is really the only viable approach. He says the idea of being a commodity or utility provider of bandwidth and services is not a favourite because it just won't generate enough cash in a highly competitive market to keep telcos viable.
"Just like any healthy business they need to be able to either financially expand or consolidate," he told me.
On the other hand becoming a full-scale digital service provider might work in some circumstances, but as a general approach is very risky. History is not on CSPs side here, especially in the consumer market where users tend to swerve around telco-provided services (where they actually are provided).
But, says Angus, partner ecosystems are the answer, although he acknowledges that there are big cultural challenges, but it must be a totally viable approach, especially for the business market.
"The critical thing is to put in place the RIGHT partner ecosystem," he says, and as a consequence there must be new business platforms to support the effort. With so-called 'multi-party innovation' a trend in telecoms currently, CSP expectations on the contribution from ecosystem partners are running high. Yet, very little scale research has been conducted to date on telecoms partner ecosystems to support CSPs undergoing this journey.
Telcos lag on ecosystem execution
The report details that despite their perceived importance, CSPs are significantly behind in implementing the new business models and digital offerings based on partner ecosystem - only a quarter of CSPs have embarked on execution versus an average of 34 per cent across other industries surveyed. 27 per cent of CSPs are about to embark on execution, 31% are analyzing their options and 14% are at the very start of their journey. 2% have not even considered business model innovation and the development of new digital offerings.
"That a third of CSPs appear 'stuck' in the analysis phase is concerning. It reflects how much CSPs rely still are on rapidly commoditizing products rather than proactively moving to differentiate to win new customers and protect revenues and profits," says Henri Tcheng, Global Leader Consumer Industries at BearingPoint. "It's important they begin to develop their ecosystem by putting the right strategy in place. Crucially, this should complement business objectives, identify appropriate partners and go-to-market offerings, and move to execution quickly, if the benefits they expect are to be realized."
Download the report to learn how global CSPs are actually progressing, what challenges they face, and how they can maximize value using digital business platforms.
Email Newsletters
Sign up to receive TelecomTV's top news and videos, plus exclusive subscriber-only content direct to your inbox.