Vodafone Spain runs to the regulator over Telefonica's Disney+ deal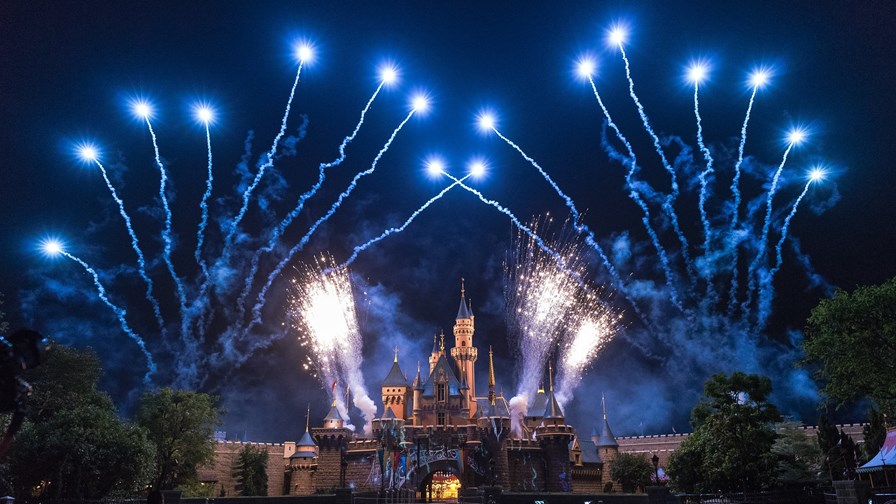 Telco claims Spanish incumbent has de facto exclusivity deal with Disney
IPTV's dominance in Spain makes it the most attractive platform for Disney+
Disney+ clearly has Netflix rattled, which could benefit budding DSPs
Vodafone Spain is reportedly unhappy about rival Telefonica's recent Disney+ deal, and has gone running to the competition regulator to complain about it.
The development underscores the extent to which premium content is coveted by aspiring DSPs, particularly in a market where the incumbent is by far the biggest pay TV provider. It must also be gratifying to Disney – which has the likes of Netflix and Amazon Prime in its sights – to see telcos fighting to integrate its streaming service. In addition, growing competition in the streaming market could play into operators' hands.
According to El Espanyol, Vodafone has claimed in a letter to the Comisión Nacional de los Mercados y la Competencia (CNMC) that the deal between Telefonica's Movistar arm and Disney constitutes a de facto exclusivity deal, violating conditions imposed on Telefonica when it acquired Canal+.
In the report, Vodafone said it has been negotiating a non-exclusive distribution agreement with Disney for months. Sources claim that the latter has insisted on an unusually long deadline for integrating Disney+ into Voda's TV platform, holding up the launch. Meanwhile, Movistar appears to be ready to launch Disney+ on 24 March, beating Vodafone to the punch.
Provided the report is accurate, it is understandable that Vodafone is angry.
"This agreement reinforces Movistar's position as the leading platform in the Spanish market. Movistar now adds the strength of Disney's films and original series to its strong line up of original content," said Telefonica, in a statement on Sunday, which seems an odd day of the week to put out an announcement.
The most recent statistics from the CNMC put the number of pay TV subscribers in Spain at 6.9 million. IPTV accounts for 4.7 million of that total, followed by cable with 1.3 million; satellite with 580,000; and Internet TV with 380,000. Looking at these numbers, it's clear there is a strong incentive to integrate streaming services like Disney+ with IPTV platforms.
For a player like Telefonica, which reported 4.1 million Spanish pay TV subscribers at the end of Q4, integrating Disney+ is a great way for it to defend its position.
Nervy Netflix
With these stats in mind, it is obvious why Disney is so keen to roll out Disney+ on Movistar.
The Mickey Mouse outfit's streaming service is off to a strong start, notching up 26.5 million subscribers by the end of 2019. Pretty stellar growth given it launched in mid-November, and Disney will doubtless be keen to ramp up the momentum when Disney+ arrives in more European markets later this month.
Others are taking note, in particular Netflix. In Q4, the streaming giant added 550,000 subscribers in the US and Canada (UCAN), 440,000 of which were in the US. A year earlier, UCAN net additions came in at 1.75 million.
"Our low membership growth in UCAN is probably due to our recent price changes and to US competitive launches," Netflix said. It claimed to have seen a more "muted impact from competitive launches" outside the US, namely the Netherlands, Canada and Australia, but it's clearly a little bit rattled about Disney+'s encouraging start.
"We are working hard to improve our service to combat these factors and push net adds higher over time," Netflix said.
With content being such an integral part of a consumer DSP's value proposition in recent years, it was generally assumed that the power lay in the hands of whoever produced the most desirable content. But with the proliferation of premium streaming and the resultant increase in competition, streaming providers find themselves under pressure to ensure their offerings have many, prominent and well-advertised channels to market. And that may have the potential to cause a shift in the balance of power.
Email Newsletters
Sign up to receive TelecomTV's top news and videos, plus exclusive subscriber-only content direct to your inbox.