Take note, AT&T: Disney+ hoovers up 10m subs in 24 hours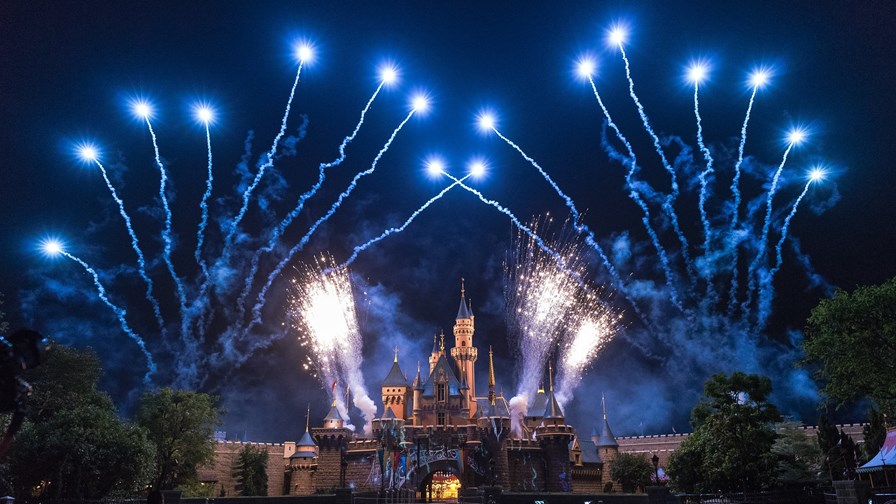 Mickey Mouse outfit has a six month head start on HBO Max
AT&T's Stephenson talks up direct-to-consumer reach...
...But that only applies in the US; going global is another matter
IHS says average US household subscribes to 2.4 sVoD services
We always knew Disney's renewed push into video streaming would be big, but now we can put a number on it: 10 million subscribers big.
That's how many signed up to Disney+ in the 24 hours since the service launched in the US, Canada and the Netherlands on Tuesday, Disney said.
If that doesn't serve as a warning shot to the increasingly crowded video streaming market, then nothing will.
First though, some context. According to Digital TV Research, there were 160 million sVoD subscribers in the US alone at the end of 2018. At the end of September this year, market leader Netflix said it had 60.6 million US customers.
Globally, IHS Markit predicts that there will be 771.8 million online streaming subscribers by the end of this year. It expects 14.3 million of those will be Disney+ customers, although it might have to revise this forecast in light of Disney+'s strong launch figures.
Admittedly against this backdrop, 10 million looks like a drop in the ocean for a company that is chasing a global audience. However, it's only the first week. Plus, Disney has such a huge library of content – including wildly popular franchises like Marvel and Star Wars, and a huge archive of classic Disney and Pixar titles – that selling the idea of Disney+ to potential subscribers should be easier than say, Apple TV+, which is more reliant on new shows, albeit fronted by established actors, to attract customers.
Randall raring to go
Given the seemingly overnight success of Disney+, AT&T must be champing at the bit to get HBO Max to market.
Like Disney, HBO has a formidable library of shows, both old and new. And like Disney, AT&T is withdrawing these shows from rival platforms to strengthen HBO Max's appeal.
AT&T has set a target of 50 million domestic subscribers and 75-90 million premium subscribers in the US, LatAm and Europe by the end of 2025. To get the service off to a flier when it launches in May 2020, AT&T will offer HBO Max to the 10 million existing HBO customers on AT&T platforms at no extra charge.
"This is a product that's going to be very different from anything else that you've seen in the market so far," insisted AT&T chief Randall Stephenson, on his company's third quarter earnings call last month.
The telco plans to plough $1.5-$2 billion into HBO Max "in the partial year of 2020", and continued investment in the years that follow.
"We feel very comfortable at these investment levels, that we can do something very significant in the market and drive some significant subscriber gains," Stephenson said. "This is going to be a meaningful business to us over the next four or five years. And we're talking a 50 million subscriber business and I'm really, really enthusiastic about this."
Stephenson is banking on AT&T's direct customer relationships to help drive HBO Max uptake.
"We have about 170 million of them across mobile, pay TV and broadband," he said. "And that number reaches 370 million when you include our digital properties such as CNN.com, Bleacher Report and Otter Media. As we prepare to launch HBO Max, our direct customer relationships are an asset that any streaming company would love to have."
Going global
No doubt that puts AT&T in a strong position in the Americas, but it might have a harder time further afield, especially compared to that Mickey Mouse outfit from California.
For one thing, the Disney brand is arguably more recognisable by more demographics compared to HBO. We're not just talking video content. There are the parks, the stores, the bottomless pit of merchandise. Disney is everywhere.
Disney also made a lot of noise on launch day about the number of platforms on which Disney+ will be available. They include Apple iOS and Apple TV, Google Android and Chromecast, Microsoft Xbox One, Sony PlayStation, Amazon Fire TV devices, and various smart TVs.
AT&T will also need a strong network of platform partners willing to prominently feature HBO Max so it can get up and running in markets where the telco doesn't enjoy direct customer relationships.
Disney+ will also have been available in a handful of markets for six months by the time HBO Max launches. Given how crowded the streaming market is getting, that head start could prove significant.
Then of course there are the incumbent players, Netflix and Amazon; two content titans that won't surrender market share without a fight.
According to IHS Markit, the average US household currently subscribes to 2.4 sVoD services. 2020 will see Netflix, Amazon, Disney, AT&T, Apple, NBCUniversal – which will launch its Peacock streaming service next year – and a handful of others all jockeying for position. Surely there isn't room for all of them, is there?
Email Newsletters
Sign up to receive TelecomTV's top news and videos, plus exclusive subscriber-only content direct to your inbox.