BT pursues content aggregation to overcome content aggravation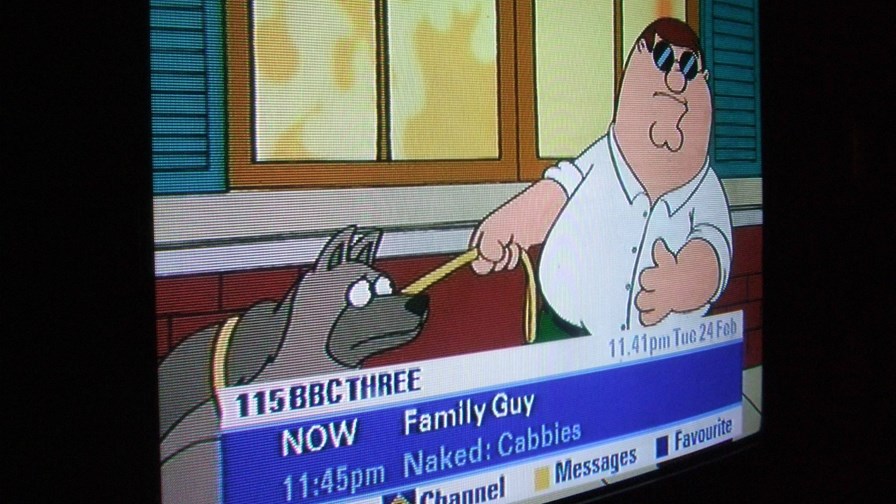 BT to offer Amazon Prime on its set top
Gets a full slate of UK football
Will use its core network deliver content transparently across devices
BT says it's become the first major UK pay TV provider to offer Amazon Prime Video on its set top box. The deal with Amazon does a couple of things. It brings BT TV customers all the UK premier league matches for the next 2018/19 football season - football is must-have for any ambitious content play in the UK.
Second, it emphasises BT's strategic shift into content aggregation rather than content ownership as a means of drawing customers to its bundled services.
The idea now is to win at least some football rights that can then be traded and shared with rivals so that the provider can claim broad coverage and thus draw in the sports enthusiasts (sounds a lot like patent pooling). With its latest Amazon deal added to deals with Sky, TV Now and Netflix, BT can offer the premier football matches available for viewing from Amazon Prime, BT Sport and Sky Sports via the BT set top. In other words, if you follow Premiership football, it has all the matches you're going to want to watch.
BT says everything will all be in one place and on one bill. True, but the bolt-on components in the aggregation package will be separately priced options and that still means that consumers will be forever aware of the relative pricing between the aggregated offers - presented by the likes of BT TV - and the individual components if bought separately.
The core, unavoidable problem with aggregation as opposed to content ownership, is that it probably won't be as profitable. Not that ownership is a slam-dunk. As BT has discovered, buying up rights is expensive and getting more so as competition bites.
Still, the calculation for an aggregation approach is that consumers will trade off their possible overpayment for content in return for various conveniences and extra features. The first, that all the content extras (like Prime) are available to buy through the BT bill. That's an important 'customer experience' boost. So too is 'discovery': the set top has to provide a way to find and present all the content available via the service in a coherent way. And then there is device transparency. How easy is it to watch the content you're paying for on different devices?
Getting these things right will be important since they provide good reasons for customers to sign up at a price (across the bundle of content and connectivity) that provides at least some margin for BT.
BT is banking on being able to differentiate its approach by having the cleverest network and it's been talking for some time about enabling network convergence so that it can increasingly and seamlessly distribute content across its platforms - more specifically to support it's mobile arm, EE, with the content available to fixed broadband customers.
When asked in a recent Telecom TV interview what he was looking for from his suppliers, Howard Watson, BT's Chief Technology Information Officer (CTIO) specified "capabilities in the core of the network that make [consuming data] completely seamless, so you can switch between fixed and WiFi and then over to mobile without noticing that as a consumer."
So now BT's strategy makes a lot of sense. You can watch the full Howard Watson interview here.
Email Newsletters
Sign up to receive TelecomTV's top news and videos, plus exclusive subscriber-only content direct to your inbox.