O2 sets sights on dense 5G deployment using Massive MIMO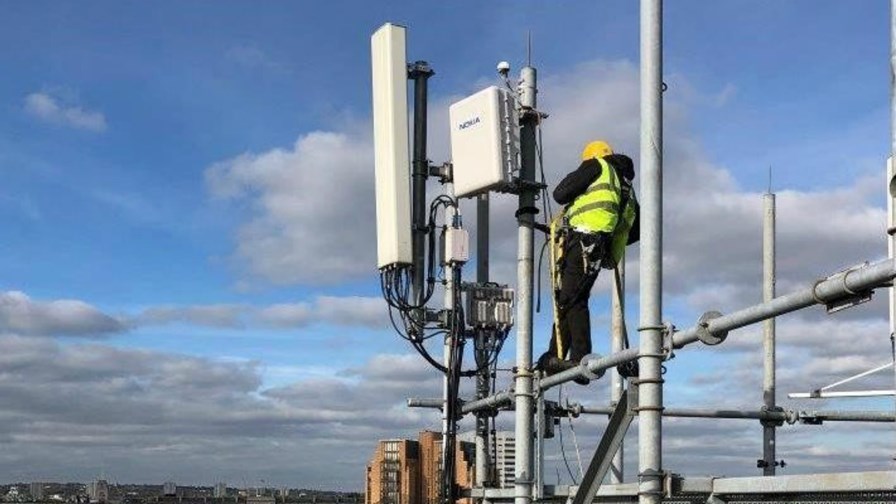 Massive MIMO can go a long way towards meeting capacity demands without breaking the bank
Pilot sites to make use of the extra 2.3GHz spectrum it won in recent UK auction
O2 says it will be able assess what technology it should roll out to meet growing demand.
O2 is seizing an opportunity to show itself at the forefront of 5G by setting up two Massive MIMO cell pilots in central London at Kings Cross and Marble Arch, both high traffic locations. The pilots are being supported by Nokia which is providing the Massive MIMO equipment. O2 says it will be able assess what technology it should roll out to meet growing demand.
The UK operator is taking the opportunity to include its recently won 2.3GHz spectrum in the pilot. It is the only UK operator to spend money securing extra spectrum in this band at this stage in the 5G game. It clearly hopes to demonstrate that a strategy exploiting mid-band spectrum by playing it through Massive MIMO will be an efficient way of boosting capacity in dense traffic areas for at least some time to come.
Massive MIMO orchestrates multiple data beams in such a way as to multiply the capacity of a wireless connection without requiring more spectrum.
Claims of up to a 50-fold increase have been reported. The technique is expected to work even more effectively, capacity-wise, for the very high frequency systems in 5G. Until such huge increases in capacity are required by users and applications, however, operators will be looking to stay ahead of the demand curve by investing cleverly and selectively. O2 hopes to demo such a possible route to 5G with this pilot.
O2 launches pilot to boost London network ahead of 5G
'Massive MIMO' pilot in Kings Cross and Marble Arch
Technology to enhance connectivity and lay foundations for 5G across the capital
Part of O2's technology partnership with Nokia to modernise UK mobile network
O2 is working with Nokia on two Massive MIMO trials in Kings Cross and Marble Arch, aimed at enhancing connectivity for O2 customers and paving the way for the future deployment of 5G across the capital.
Massive MIMO technology works by sending multiple beams of data from an antenna to devices, increasing performance and enhancing capacity with the ability to serve more users simultaneously.
By trialling the technology in locations with high levels of data traffic, O2 will be able to boost coverage in these areas whilst also evaluating the technology for future deployment in urban areas. Over 95 million[1] people travel through the Kings Cross St Pancras area every year and over 14 million[2] passed through Marble Arch area last year.
The pilot uses the additional 2.3GHz spectrum that O2 secured earlier this year in the spectrum auction. O2 was the only UK network to secure extra 2.3GHz capacity to boost its existing network
5G foundations
In addition to enhancing current network capacity, the pilot will lay the foundation for the next-generation of mobile connectivity– 5G. Massive MIMO technology is expected to be able to help deliver the demand for increased data usage that is expected once 5G is rolled out. Demand for data has continued to increase in recent years, with the average mobile user consuming 1.9 GB[3] a month last year.
O2 will evaluate the trials with a view to potentially deploying the technology elsewhere in London and beyond to enhance connectivity as the operator continues to modernise its network in cities across the UK.
Brendan O'Reilly, CTO, Telefonica UK said: "We recognise that customers' need for mobile data in London and other urban areas continues to grow at a rapid pace. This is why we are working with Nokia to trial Massive MIMO and to explore the opportunities to provide the increased capacity and denser coverage for our customers, in the areas they need it most. Whether trialling 5G, or ensuring the remotest parts of rural Britain can connect to 4G, O2 is committed to building a truly Mobile Britain."
Paul Kander, manager of Telefonica UK account at Nokia said: "Nokia is proud to work closely with Telefonica UK (O2) to help cater for their customers' needs for greater capacity and densification in key areas. Nokia's Massive MIMO technology in conjunction with Telefonica's investment in new spectrum will considerably enhance and increase the capacity of Telefonica's network and directly address customer demands, ensuring an ever-greater customer experience"
O2 invests over £2 million per day to maintain and improve its network so that it can deliver the best mobile experience for its customers.
Earlier this year, Ofcom confirmed that O2 had delivered against its commitment to provide 98% indoor 4G coverage and 90% geographical landmass mass coverage across the UK. This enhanced and expanded coverage helped O2 to scoop uSwitch's 2018 award for Best Network Coverage, as voted by the public."
This content extract was originally sourced from an external website (
O2
) and is the copyright of the external website owner. TelecomTV is not responsible for the content of external websites.
Legal Notices
Email Newsletters
Sign up to receive TelecomTV's top news and videos, plus exclusive subscriber-only content direct to your inbox.