UK supermarket chain takes on Amazon Lockers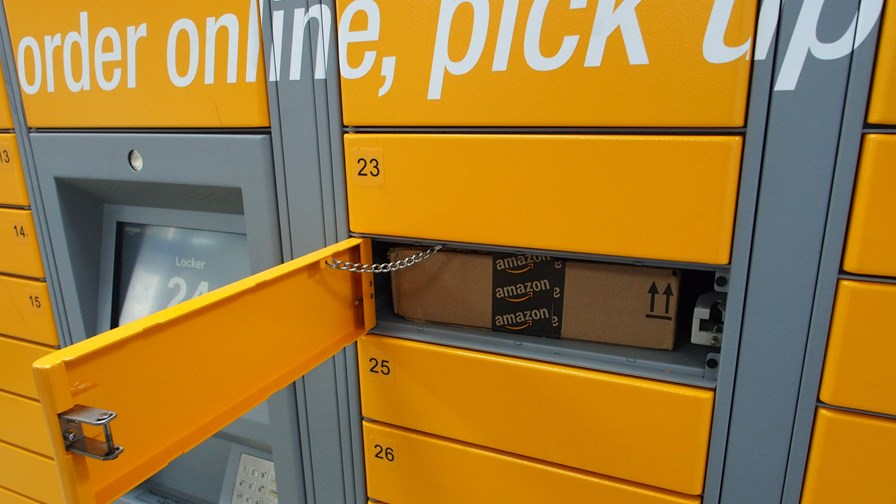 Last month we highlighted the 'delivery conundrum' for online commerce. That's the fact that, as a buyer, the moment you click enter when e-shopping you've traded the convenience of online ordering for the extreme inconvenience of having to be on hand when the package actually arrives at your home or office. One solution was DT's PaketButler, a contraption the consumer attaches to a locked door and into which a small delivery can be made (see Solving the e-commerce delivery conundrum).
This made it into TelecomTV as a story because, not only is it 'online', but it's essentially an IoT application and is being distributed by DT (and, after all, everyone likes a gadget).
Another IoT application along the same lines is Amazon's own 'Amazon Lockers'. These have been around, in the UK at least, for a while and you might have spotted them at odd places like supermarkets, train stations and filling stations.
The buyer is given a delivery choice upon ordering online; finds the most convenient locker location - which might be close to home or on a regular route to and from work - is given a code to open the locker and a three day pick-up window once the package arrives in one of a bank of lockers (see photo above). All the signs are that these might be a big part of the answer to the delivery conundrum.
In the UK one of the big supermarket chains, Morrisons, has just revealed that it plans to install hundreds of the Amazon Lockers in its supermarkets this year. Those installs are an addition to the thousand plus lockers already out there and presumably doing good business.
We'll bring you more IoT highlights as we spot them.
Email Newsletters
Sign up to receive TelecomTV's top news and videos, plus exclusive subscriber-only content direct to your inbox.