SoftBank's Masayoshi Son: cash splasher extraordinaire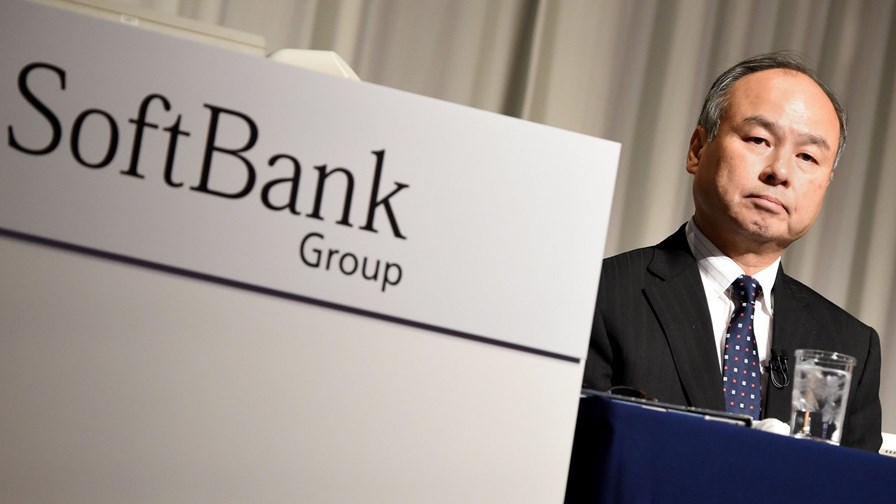 SoftBank to raise a $100 billion fund every 2 - 3 years
Has created a "strategic synergy group" of companies around IoT
'Curiosity' IoT platform to support any device deployed on any network
SoftBank CEO and Vision Fund tycoon, Masayoshi Son, has recently done the venture capital equivalent of going 'webscale'. In doing so he appears to have outflanked the 'traditional' Silicon Valley venture capital firms in the process, many of whom are rethinking their approach to venturing as Son hoovers up many of the most promising hi tech start-ups with big money offers.
His goal is clearly to build a powerful collection of tech firms that not only generate attractive returns for the Vision Fund but can also be cross-fertilised where appropriate to produce something bigger and bouncier - such as a coherent, market-fostering approach for IoT, for instance. Something it's arguably been missing.
First the money thing
About two years ago Son announced his Vision Fund. Eighty billion dollars scooped up from deep pocketed corporates and sovereign wealth funds which was then to be spent on buying stakes in promising tech startups. That was an enormous amount then, but a year later, in case the venture capital and tech world's hadn't been sufficiently stunned, he web-scaled the original sum up to $880 billion over the long term. Same idea, just more ambitious.
More recently he told Bloomberg that he planned for SoftBank to raise a $100 billion fund every two to three years with $50 billion spent annually. Son is reported as saying he is creating a "strategic synergy group" family of companies, in which SoftBank would buy stakes of from 20 per cent to 40 per cent.
Son's tactic is to fund very selectively (it may take months or more for a decision to be made) but when he moves he likes to take the full minority stake, no pussy-footing with multiple rounds or multiple VC players.
Son has been very successful with this winner-takes-all approach. The Vision Fund's largest investments so far include Uber and shared-office space firm WeWork.
But now it's the emerging IoT that seems to have captured Son's attention most. There was the purchase of ARM, with its ultra low-powered chip technology (good for battery driven sensors, amongst other things) along with ARM's growing expertise in machine learning. And the past month has seen some intriguing announcements.
Curiosity
US carrier Sprint, in which SoftBank now holds only a minority stake, and another SoftBank company, Packet, launched an IoT platform dubbed Curiosity at Mobile World Congress in the US.
The platform appears to be highly heterogeneous, distinguishing it from many other large carrier offerings which still see IoT as a single (or maybe two) network technologies. AT&T, for instance, is building its offering around its LTE-M network (suited to support asset trackers, fleet tracking, smart watches, alarm panels, pet trackers, smart home appliances, patient monitors, gas/water meters and point-of-sale devices, says AT&T) .
Sprint's Curiosity platform is aimed at enterprises who want to be able to manage IoT devices and connectivity over the air across multiple SIM profiles and across any device deployed on any network, from cellular and satellite to proprietary, non telco standard LoRa, which operates at very low power over public spectrum, but nevertheless fills an important low cost niche.
One of the keys to all this scope and openness could be Packet's "bare-metal servers" which "create a virtualized and distributed IoT core, which reduces the distance from 1,000 miles (approximately 1,600km) down to less than 50 miles (approximately 80 km) between the device generating data and the IoT application processing the data." Sprint claims.
SoftBank's very latest IoT announcement may be one of the most important. With IoT security - especially the ever-present danger from distributed denial of service (DDOS) attacks - uppermost in IoT deployers' minds, it's announced what it claims is the world's first connection test in a commercial environment for NIDD (Non-IP Data Delivery), which has been newly defined in the 3GPP2 for NB-IoT.
NIDD essentially shaves off the otherwise tell-tale addresses from packet data thus preventing things like DDOS attacks by essentially creating a closed system (separate from the internet). It also saves power consumption.
SoftBank says it will solicit service providers and launch experimental services in a commercial environment.
See full press release below
SoftBank launches world's first experimental services in commercial environment using NIDD technology for NB-IoT SoftBank's IoT strategy to bypass the internet
September 28, 2018
SoftBank Corp. ("SoftBank") today announced that it has succeeded in completing the world's first1 connection test in a commercial environment for NIDD (Non-IP Data Delivery), which has been newly defined in the 3GPP2 for NB-IoT, the LTE communication standard for IoT devices. Accordingly, SoftBank will solicit service providers and launch experimental services in a commercial environment.
NIDD is a new technology that enables users to transmit data to IoT devices without allocating an IP address. By not using an Internet protocol in transmission, the risk of being subjected to a malicious attack targeting an IoT device is low, making it possible to build a highly secure network. Through the elimination of the data such as header information additionally required in conventional data communications, the electric power needed for communication is reduced and, in addition to extending battery life, a broader area can be covered. Furthermore, by enabling connection on a closed network with IoT platforms provided by service providers and with external application servers, it is possible to build a highly secure network from end to end.
Image of Data Communication Using NIDD Technology
With the introduction of NIDD technology, in addition to the conventional NB-IoT and Category M1 (Cat. M1) services it currently provides, for which an IP address is allocated, SoftBank aims to introduce and commercialize devices tailored to various businesses and fields such as crime prevention, social infrastructure and agriculture, making full use of its distinctive features of high security, low power consumption, and high area coverage.
[Notes]
*1 3rd Generation Partnership Project: A project for standardizing mobile communication system specifications

*2 As of September 28, 2018 (according to SoftBank's investigation)
The following business partners have endorsed the aim of this introduction of NIDD technology and will cooperate with SoftBank toward further development of the IoT market.
(in no particular order)
Akira Sakakibara, CTO at Microsoft Japan Co., Ltd. and President of Microsoft Development Co., Ltd. "We expect that NIDD technology to reduce communication load for IoT devices and enables to accelerate utilization in IoT field especially for those who had difficulty in conventional condition. As NIDD technology corresponds to open standards, it can easily connects to Microsoft Azure IoT platform and enable to implement data management, view and AI features. SoftBank and Microsoft Japan will continuously contribute to accelerate IoT technology utilization in every industry."
Tadashi Okazaki, Head of Solution Architect, Amazon Web Services Japan K.K. "Along with the popularization and growth of IoT technology, absolute security for IoT devices itself is strongly in demand. With the implementation of NIDD technology which securely connect AWS IoT platform and peripheral device, we expect to accelerate the popularization of IoT technology. Low power consumption is one of the characteristic of NIDD technology. Therefore, we hope to solve long discussed controversy of IoT devices high power consumptions."
Vieri Vanghi, vice president, product management, QUALCOMM Europe, Inc. "We are pleased to work closely with SoftBank in taking advantage of the latest LTE technologies to help enable the creation of innovative IoT products and services, using Qualcomm Technologies' modem leadership combined with SoftBank's IoT network."
Kenichi Nemoto, Executive Manager, Information Innovations Dept. of Swing Corporation, and Taro Matsumoto, Vice President of DK Corporation "Through the high security, low power consumption and high area coverage achieved by NIDD, we have high expectations of it as a technology that can support the promotion of business operations utilizing water smart meters and various sensors."
Hassan Ahmed, Chairman & CEO, Affirmed Networks "SoftBank has been one of the world's most innovative operators in the area of IoT as they recognize the tremendous business value that these new types of services can deliver to their enterprise customers. Their latest innovations in the area of NIDD technologies are further evidence of this commitment and are providing a more secure and efficient solution for serving the wide range of IoT services that will be deployed over 4G and 5G networks."
Satoshi Uchiyama, CEO, SB Cloud Corp. "SoftBank's introduction of this new technology makes it possible to connect to the Alibaba Cloud IoT Platform to transmit data with the high security level that can be obtained by NB-IoT devices. I expect this to promote further advances in the use of IoT data in various industries."
This content extract was originally sourced from an external website (
SoftBank
) and is the copyright of the external website owner. TelecomTV is not responsible for the content of external websites.
Legal Notices
Email Newsletters
Sign up to receive TelecomTV's top news and videos, plus exclusive subscriber-only content direct to your inbox.