Qualcomm introduces the multi-mode mobile IoT module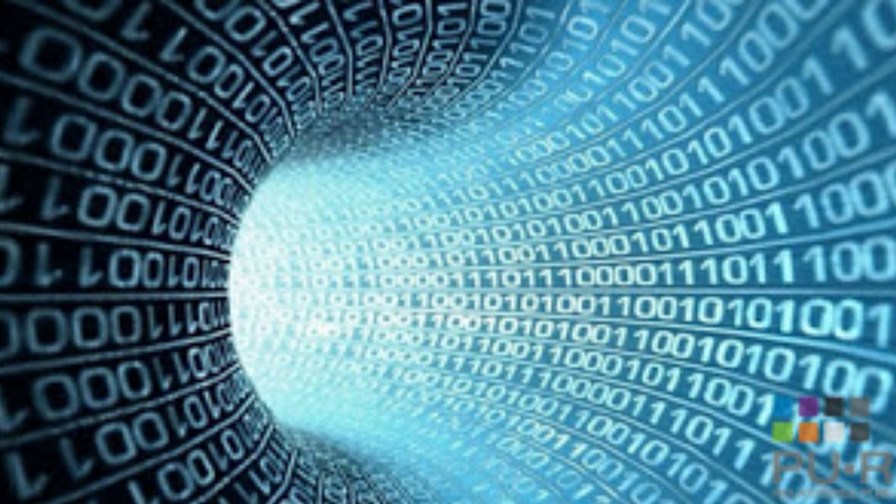 2G networks are running out of time but NB-IoT is not ready everywhere
One answer is a 2G IoT module that's field upgradeble when the time is right
Qualcomm announces the solution at this week's Mobile World Congress Shanghai
One of the apparent contradictions in the Internet of Things field is the way, right from the start, the industry underpinned the value of low powered IoT modules by majoring on their long battery life (up to 20 years), when the networks they were designed to use might only be with us for the next five or ten years! Even as far back as 2010 it was clear that the GSM networks, then really the only mobile IoT (or M2M as then) connectivity game in town, would eventually be shut down and their spectrum re-farmed.
Today a solution to the shuttering 2G network problem is even more pressing. Yes, we have NB-IoT and LTE-M, but despite all the whooping, their global rollouts are quite slow and coverage therefore patchy.
Qualcomm has done the obvious thing and announced, at this week's Mobile World Congress in Shanghai, an IoT module capable of operating on a standard 2G network and a network edge platform designed to go with it , but able to be software upgraded to the cellular standards narrowband IoT (NB-IoT) and the LTE version, (LTE-M).
The announcement was made in conjunction with IoT cloud specialist Gizwits and Quectel, which will make the module.
The Quectel module will be based on the Qualcomm's MDM9206 LTE IoT modem and is designed to work on China Mobile's network. The IoT applications will work on Gizwits' IoT cloud services.
Qualcomm says the upgrade capabilities have been designed to so that users can adopt the cellular technology best suited for today's use cases, while being able to "accommodate emerging requirements throughout the device lifetime – for instance, supporting commercial and enterprise solutions in case of new cellular network technology deployments and changes, or allowing end-customers to take advantage of new network features and more convenient connectivity economics that arise later on."
Qualcomm and Gizwits work to create the world's first commercial IoT development platform supporting field upgrade to LTE IoT
Modules Compatible with China Mobile's Network are Intended to Allow Manufacturers and Service Providers to Offer Economical 2G Solutions that are Upgradable Over-the-Air to eMTC and NB-IoT
Jun 27, 2018SAN DIEGO
Qualcomm products mentioned within this press release are offered by Qualcomm Technologies, Inc. and/or its subsidiaries.
At Mobile World Congress Shanghai, Qualcomm Technologies Inc., a subsidiary of Qualcomm Incorporated (NASDAQ: QCOM), and Gizwits, a global leader in Internet of Things (IoT) development platforms, today announced their intention to create a breakthrough in IoT development solutions by working toward delivering the world's first commercial 2G cellular modules with field upgrades to LTE IoT (eMTC/Cat-M1 and NB-IoT/Cat-NB1). The Quectel BG36 module –aimed to be compatible with China Mobile's network and manufactured by Quectel based on the Qualcomm® MDM9206 LTE IoT modem– will be powered by the Gizwits IoT cloud services and designed to help developers, device manufacturers and service providers to create economical 2G solutions, which are also designed to be flexible and long-lasting by supporting future over-the-air activation of NB-IoT and eMTC as the cellular ecosystem transitions toward the latest LTE IoT standards. This capability is intended to allow IoT devices to use the cellular technology that is best suited for today's use cases, while being able to accommodate emerging requirements throughout the device lifetime – for instance, supporting commercial and enterprise solutions in case of new cellular network technology deployments and changes, or allowing end-customers to take advantage of new network features and more convenient connectivity economics that arise later on.
Following the planned initiative with Gizwits and Quectel around BG36, Qualcomm Technologies plans to make modem upgrade capabilities broadly available through Qualcomm wireless edge services (WES) by the first half of 2019, soon after the launch of Qualcomm WES expected by end of this year. Qualcomm WES will be designed to facilitate the deployment of edge devices at scale, by providing efficient zero-touch life-cycle management through services such as plug-n-play onboarding with security, on-demand provisioning, over-the-air feature activation of relevant chipset features, as well as third party service enablement throughout the device life-cycle.
"The expansion of the IoT depends on the ecosystem's ability to deliver vast amounts of solutions featuring edge intelligence and flexible connectivity that stays current through the device life," said Serge Willenegger, senior vice president and general manager, 4G/5G and Industrial IoT, Qualcomm Technologies, Inc. "We are grateful of the opportunity to work with Gizwits, China Mobile Shandong Branch and Quectel. Our focus is to offer the technology solutions that the IoT ecosystem requires to grow, helping manufacturers and solution providers connect and manage massive amounts of devices in a trusted, security-rich and scalable manner. This is the vision behind our Qualcomm wireless edge services."
"The IoT enabling infrastructure is rapidly evolving. A challenge during this growing process for developers and manufacturers is the concern that the products they deliver today may not work well in tomorrow's environment," said Jack Huang, CEO, Gizwits. "For example, telecommunication operators throughout the world are phasing out 2G networks, leaving manufacturers with the tough choices of either sticking with the 2G modem technology that has worked well but may not be supported in the near future, or switching to LTE technologies, such as NB-IoT or eMTC, with limited network coverage in many regions. Our anticipated work with Qualcomm Technologies, China Mobile Shandong Branch and Quectel, is designed to allow developers to confidently create and deploy cost-effective IoT solutions whose modem technology can be upgraded on-demand using Gizwits IoT cloud Application Programming Interfaces (APIs) to take advantage of the increasingly mature LTE networks. The ability to use the cloud to activate new capabilities of the cellular modem on an IoT device will be an important innovation, and a key milestone in the development of the IoT ecosystem."
The Quectel BG36 module is planned to be powered by the Qualcomm MDM9206 LTE IoT modem, a purpose-built solution with global multimode capabilities, including eMTC/Cat-M1, NB-IoT/Cat-NB1 and 2G/E-GPRS, which is designed to support the development of cost-efficient, low-power devices with multi-year battery life and greater coverage for the next-generation of IoT services as compared to traditional LTE connectivity. LTE IoT is a suite of complementary narrowband technologies pioneered by Qualcomm and engineered to deliver optimized performance and efficiency for a wide range of low-power, wide-area Internet of Things. The continued LTE IoT evolution will help address the needs of the massive IoT, complemented with the acceleration of 5G New Radio (NR) – the global 5G standard.
"The path of the IoT ecosystem toward 5G goes through LTE IoT, including the NB-IoT mode," said Yong Chen, general manager of enterprise business, China Mobile Shandong Branch. "Qualcomm Technologies and Gizwits are collaborating to help our customers get ready for the future as we deploy the latest cellular technologies across our network infrastructure."
"Quectel is proud to work on a range of innovative LTE IoT modules based on Qualcomm Technologies' modems," said Doron Zhang, senior vice president, Quectel Wireless Solutions Co. Ltd., "Our work together with Qualcomm Technologies is anticipated to allow us to stay up front in the evolution of technology and quickly make the latest cellular solutions available to IoT developers and manufacturers." The Quectel BG36 module is expected to be available in the third quarter of 2018. For more information, please visit Quectel's website.
Resource
This content extract was originally sourced from an external website (
Qualcomm News Room
) and is the copyright of the external website owner. TelecomTV is not responsible for the content of external websites.
Legal Notices
Email Newsletters
Sign up to receive TelecomTV's top news and videos, plus exclusive subscriber-only content direct to your inbox.