Making sense of hyper-complication: IoT and the telco role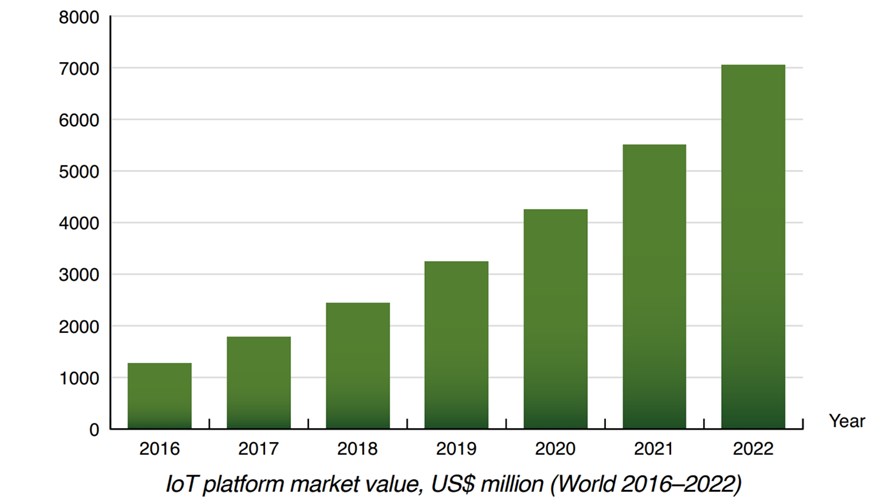 Platforms are the big thing in IoT, not just connections
Given this huge market diversity and the unlikelihood that it will change, what is the best course?
'Aggregation' will be a big deal as will 'smart pipes'
There is still a disconnect between what telcos and their advisors and spear-carriers say is necessary for them to thrive and grow in a rapidly changing IT-everywhere environment, and the language they use and the projections they make as they set about trying to actually do it. Language and the way it's used matters as it tends to surface deeply-held beliefs about appropriate business models and, yes, entitlement.
So on the one hand obeisance is always paid to the 21st century 'tion' words: collaboration, transformation, automation, along with Openness and customer experience. But on the other, when it comes down to real tactics and strategies, the old ways of thinking tend to break through the newspeak crust.
For instance the 'battle for dominance' in IoT is still almost exclusively about connection numbers and how these might be projected forward. This is the old cellular game from the last century - connection numbers rule.
But the game is shifting fast and you have to wonder whether many telcos will manage to come along for the ride.
According to consultants Berg Insight through its M2M Research Series, IoT 'platforms' are the big strategic thing that need to be understood. Berg says the IoT platform market is projected to reach US$ 7.1 billion by as early as 2022.
"IoT platforms provide developers with tools to connect and manage devices and integrate collected data into various applications and services. These platforms are intended to reduce the cost and development time for IoT solutions by providing standardised components that enterprises can build upon," Berg points out.
The number of companies out there catering for the platform market is huge, although Berg expects it to start consolidating any time soon.
The IoT platform landscape
It says most IoT platforms fall into one of three categories: connectivity management platforms, device management platforms and application enablement platforms. The connectivity management platform (CMP) market is characterised by a limited number of providers, although several new players have emerged in recent time following developments in the domains of LPWA and software-defined networks. Cisco Jasper is the dominant commercial CMP for mobile network operators, but there are many more.
"Start-ups such as EMnify, Flo Live and Soracom have introduced cloud-based core networks dedicated for IoT that are offered as a service. A number of major mobile operators continue to invest in the development of their proprietary platforms to differentiate from the competition. Vodafone's Managed IoT Connectivity Platform stands out as the leading proprietary connectivity management platform with about 67 million connections at the end of 2017.
"The market for device management (DMP) and application enablement platforms (AEP) is notably crowded and has in recent time experienced a new wave of investments from major cloud infrastructure providers and enterprise software vendors," Berg says.
The application enablement platform market is fragmented and populated by a host of start-ups, as well as major companies from the technology and industrial sectors. These companies have developed offerings that typically have a specific focus on a set of capabilities, often related to their core business. Amazon, Google, Bosch and Samsung also serve large internal customers in this domain.
An increasing number of companies target the transportation and smart cities markets including Bosch, Eurotech, Cisco, Davra, InterDigital, HPE and Nokia.
Berg Insight expects that the higher level of involvement of the cloud infrastructure providers over time is likely to lead to further specialisation among the IoT platform vendors and more partnerships between vendors with complementary capabilities - it points out that M&A activity has risen sharply in response (although it now appears to be entering a consolidation phase).
Even so Berg expects a level of fragmentation in the market will remain, not just due to lack of standards, but crucially to the specific requirements in industries characterised by mission critical applications such as automotive, healthcare and manufacturing, as well as in the critical infrastructure industries.
And at the other end, the requirement for ultra cheap components for less critical applications (on a connection basis) will mean there will remain many specific requirements here.
In other words it's a market which simply has to be diverse and confusing because it covers everything. In the words of one market analyst a few years back, IoT and its billions of connections will pretty much subsume IT, since everything that can be connected will (eventually) be connected.
In this light, the idea that telcos and their cellular technology could (or even should) dominate in the IoT market seems, on the face of it, far-fetched - not even with 5G in the toolbag.
Carrier roles
Another research outfit, ABI Research, has also pointed out - in a white paper - that IoT isn't going to be the slam-dunk many in the industry appears to believe it will be.
It pushes carriers to adopt new strategies before they are bypassed by other market players. Its report concludes that successful carriers will take one two roles.
Still a 'pipe', just smarter
First as Smart pipe providers. While the core business of most carriers will remain in building, maintaining and commercializing cellular connectivity, as 5G becomes mainstream commoditizing basic connectivity services towards a range of premium connectivity services with varying degrees of quality of service to power IoT and smart cities applications will improve margins and allow carriers to work more closely with other players in the value chain.
The diversity of the market, as outlined by Berg, including the connectivity market, opens up opportunities though, as long as telcos can cast off their old certainties.
Second option: aggregation
It sees the more ambitious larger carriers undertaking an 'end-game' role as aggregators and orchestrators of open IoT and smart city ecosystems. This, it says, is a long-term opportunity for carriers to capitalize on their enhanced connectivity services while leveraging their position as a neutral and trusted partners.
ABI concludes: "There is a big question as to whether there is a future for carriers beyond connectivity, and whether they can go the 'UnTelco' role alone. And while some carriers are pursuing vertical integration strategies, these companies should be seen as exceptions and an open-ended, standards-based approach will be much more relevant. Ultimately, in the future, no single brand or supplier will be able to control and manage the end-to-end value and supply chain in IoT and smart cities environment," it claims.
Email Newsletters
Sign up to receive TelecomTV's top news and videos, plus exclusive subscriber-only content direct to your inbox.