How ripe is the industrial market for telecom services?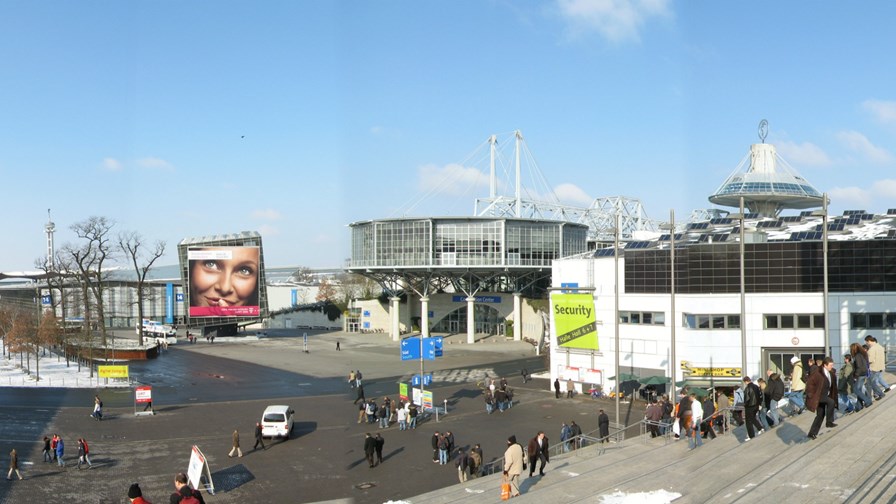 "Not very," appears to be the answer, according to a full report from Hannover Messe
The industrial sector is alive to digitisation of course, but all wireless technology is distrusted
Manufacturers were confused by choice and baffled by complexity
The vaguely defined 'Industrial Market' is an important target for the telecoms industry for two closely linked reasons. First, industrial IoT (IIOT) is supposedly a future biggy for CSPs. All manner of industrial devices and processes look like prime candidates for some IoT linkage and CSPs are itching to provide it.
Second, 5G. The next generation mobile technology offer is explicitly ramping itself up to meet the needs of 'verticals', including the industrial verticals. From its early design stage, 5G is supposed to be able to meet the needs of specific sector requirements. Taken together both these strands spell industrial digitalization and telcos want a slice of it.
But there's a snoot full of problems for telcos in the industrial sectors. Not least of which is the fact that the industries already have their technology partners, thanks very much, and are fully aware of the trend to 'digitalisation'.
So what gives?
What better way to assess the industrial scene and the ability of telcos to tap into it than taking a visit to the Hanover Fair (Hannover Messe), probably the world's premier industrial trade show, via ABI Research, which has just released a report on what it found there - what was hot, what was not and why.
Not surprisingly ABI found digitization to drive innovation and profitability were a big theme, with some of the industrial sub-sectors - auto makers and consumer electronics players - already in the vanguard.
In short it found manufacturers were confused by choice and baffled by the complexity on offer, especially the confusion introduced by what it describes as the "vociferous role that cloud/IT players such as AWS, SAP and Microsoft are taking in positioning their solutions [being] diametrically opposite to the position being held by traditional industrial vendors." Yes, that would be irritating.
It cites problems around platform proliferation, concerns over data ownership, all garnished by a loud religious argument between cloud, on-prem and edge proponents.
So what about specific wide area network-requiring applications? Any signs of life?
For reasons of manufacturing scale and familiarity through recreational use, some technologies will have to start winning out in the consumer market before they worm their way into the business or industrial market. Makes sense. Much easier to get a technology initiative past the board if it's already a technology people are using (or at least starting to use) in the wider world.
Which is probably the main reason why, despite lots of obvious use cases, virtual and augmented (and mixed) reality is still a rare thing in business in general and industry in particular. According to ABI, "most market participants indicated a timeline of three to five years before [the technologies were likely to become] a mainstream component of the future industrial landscape."
ABI reports IoT is still at a nascent stage of market adoption although there were signs of maturity in the ecosystems - PoCs and implementations were on display with providers pushing solutions rather than technology. As ever with IoT, standards and protocols were a talking point. Much like IoT in every other sector in fact.
Wi-Fi, Bluetooth & Wireless
If 5G is to make a major impact in the industrial market, it will be via indoor or short range wireless protocols, such as bluetooth and WiFi, perhaps even via private LTE using public spectrum. But there appears to be little awareness of LTE or the possibilities of 5G right at the moment.
ABI says Connectivity innovations in Real-Time Location Systems (RTLS) will drive the opportunity for short-range wireless in the industrial arena. So the 'RTLS' solution providers were well-represented at Hannover Messe. ABI says these solutions use a variety of different technologies, or combinations of technologies, including Bluetooth, 802.15.4, Ultra-Wide Band (UWB), and Radio-Frequency Identification (RFID), depending on the location accuracy required. "Another transformative development on the RTLS front at the show was the growing combination of wireless sensor networking and location services."
For example ABI cites a compact card-sized badge with e-ink display and integrated sensors displaying sensor information, relevant product information, employee information etc which can be configured remotely. For example, this sort of badge attached to a container can be used to display a list of contents inside of the product, show an image of what is inside, send container condition information, display QR or barcodes, and detect whether the container has been dropped or is in the incorrect location. Wide area radio links (4G/5G) might be required to forward this information of course.
Long-range Bluetooth for industrial applications was also highlighted at the show and it was considered that a combination of long-range Bluetooth sensor networks for condition-based monitoring, in conjunction with hybrid Bluetooth/UWB RTLS solutions, are likely to represent the largest opportunity for the technology within industrial environments.
Worrying barriers
So for wireless proponents, the signs don't look particularly good. ABI reports that resistance to wireless remains a key barrier and it detected a generally conservative attitude toward wireless technologies across a wide range of vendors. Beyond RTLS, where wireless is almost a prerequisite, there was a limited presence for wireless sensor networking technologies at the show, and there is a clear need for further education around the benefits and potential for these technologies and technical developments in this space, it claims.
Even vendors offering wireless solutions held the view that they should only be used where cable was not a possibility, such as in moving machinery, and that wired solutions were always preferred.
It is clear, says ABI, that there remains a great deal of hesitancy around Bluetooth in industrial applications. The technology is still perceived as unreliable and not suitable for harsh environments due to interference, regardless of new mesh enhancements. Wireless solution providers have a lot of work to do to build confidence in Wi-Fi, Bluetooth & Wireless Connectivity traction in industrial environments — not just for Bluetooth, it claims, but for wireless connectivity as a whole.
Several proprietary wireless technologies were also on the display at the show — these included Phoenix Contact's Trusted Wireless and Analog Devices SmartMesh IP. Both heavily emphasized the security and reliability aspects of their technology, particularly in harsh and dynamically changing environments. Other wireless solution providers will need to effectively convince industrial clients that their technology can provide similar reliability, security, and scalability in the years to come.
Email Newsletters
Sign up to receive TelecomTV's top news and videos, plus exclusive subscriber-only content direct to your inbox.