Smart watches are back and set to overtake activity trackers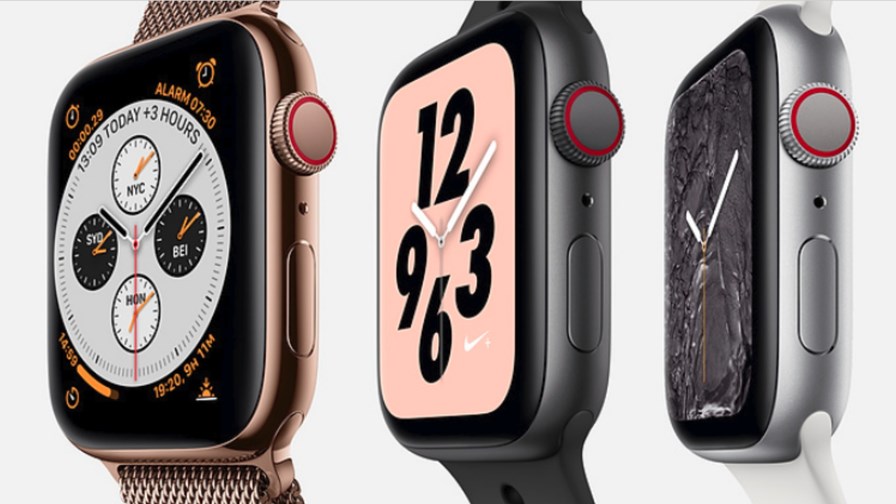 Slowdown in Wearables signals a market in transition
The smart watch is officially 'back'
Users don't want multiple devices that can do the same thing: they'll want a smartwatch instead
Apple's health-oriented Apple Watch (just released) may point to a more smartwatch oriented future in the wearables market. More sophisticated health tracking, a greater range of features and (arguably) targeting an aging population, the Apple Watch might be on the way to unlocking a new customer segment for Apple.
Pundits proclaim (partly in an attempt to shore up Apple's passing the trillion dollar valuation mark) that, with the youth market won, the watch will serve as a gateway to the rest of Apple for older people.
So what are the market analysts saying about the broader wearables market and the smart watch's place within it?
TelecomTV's Tracker has the answers.
IDC
IDC forecasts (see tracker item) slower growth for wearables in 2018, but a return to form in 2022. The wearables market is forecast to ship 122.6 million units in 2018, up 6.2% from the 115.4 million units shipped in 2017 - the first year of single digit year-over-year growth for the wearables market ever. However, double-digit growth will return in 2019 and through the rest of the forecast as smartwatches and new form factors gain acceptance.
"The slowdown in the worldwide wearables market is a sign that this is a market in transition instead of a market in slowdown," said Ramon T. Llamas, research director for IDC's Wearables team. "Vendors are slowly moving beyond first-generation devices and experiences, bringing together an ecosystem of partners and applications for improved user experiences that reach beyond step counting. The wearables of tomorrow will play a more prominent role in communication, digital health care, home IoT, and enterprise productivity that will make last year's wearables look quaint."
IDC also expects growth from new products such as 'kids' wearables' which have been a phenomenon in Asia/Pacific but are expected to hit the shelves in Europe and Latin America with the North American market to follow.
Then, perhaps inevitably there is earwear - for coaching, fitness tracking and real-time language translation in the coming years.
ABI research
ABI Research (see tracker item) forecasts that by 2020, smartwatches will overtake activity trackers in popularity, with smartwatch shipments increasing from 40 million in 2018 to over 108 million in 2023; activity trackers rising from over 52 million to over 67 million. This shift in device popularity has influenced the vendor share of the smartwatch market, with Apple's share dropping 14% between 4Q 2017 and 1Q 2018, allowing other vendors to contribute more, it claims.
"A growing number of features are being added to smartwatches, including activity tracking capabilities, which is increasing their desirability and popularity by consumers and enterprises," said Stephanie Lawrence, Research Analyst at ABI Research. "Users do not want multiple devices that can do the same thing. It's natural that they will opt for the smartwatch which has more functionality, and as the number of different smartwatches available continues to grow, an increasing number of customers are opting for devices other than the Apple Watch."
Email Newsletters
Sign up to receive TelecomTV's top news and videos, plus exclusive subscriber-only content direct to your inbox.