Telecom infra Project appoints Attilio Zani as Executive Director
Posted on September 18, 2018
The TIP community, numbering more than 500 companies and 13 Project Groups spanning Access, Backhaul, and Core & Management, has made substantial progress since it was launched at Mobile World Congress in 2016.
To continue growing the TIP community as well as the organization's impact, we are pleased to welcome Attilio Zani as Executive Director of TIP. Mr. Zani is an experienced global business executive with more than 17 years working in the telecom industry alongside operators, vendors, investors and policymakers. He also spent more than 12 years at GSMA, where he led strategic engagement and forged global business partnerships.
As TIP Executive Director, Mr. Zani will help the organization drive growth and impact by working closely with the Board of Directors, Technical Committee, Project Group Chairs and members of the community to realize our goal of accelerating the pace of innovation in the telecom industry.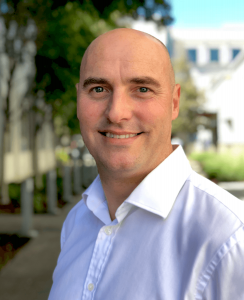 Here's a brief message from Attilio
"As a long time believer in the positive impact of global connectivity, I am honoured to be working with such a dedicated and effective ecosystem of companies. I look forward to getting to know our members and pushing towards meaningful results together."
At TIP Summit in October, you can look forward to meeting Attilio and hearing about the tools and technologies our Project Groups are building, as well as the lab and field deployments that have been completed or are underway. If you haven't already, don't forget to register here.
We hope you will join us in London!
Email Newsletters
Sign up to receive TelecomTV's top news and videos, plus exclusive subscriber-only content direct to your inbox.