The drive towards greener datacentres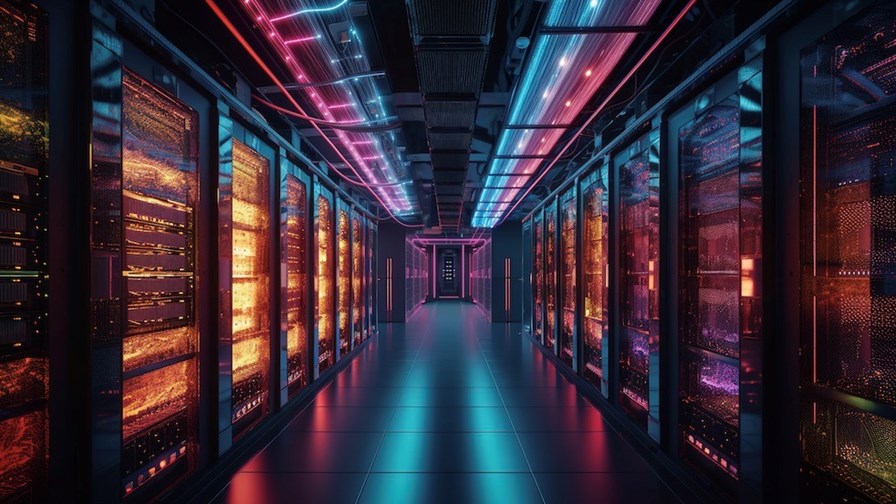 Companies of all types are seeking to reduce energy consumption and reduce their carbon footprint
Developing a sustainable datacentre strategy is key to such efforts
Chip vendor developments are vital to the availability of more energy-efficient servers
Spiralling global energy costs and concerns that human-generated greenhouse gas emissions are causing potentially catastrophic climate change are driving companies all over the world to rapidly ramp up sustainability programmes. At the heart of these efforts, for many organisations, are datacentres, which account for a substantial proportion of total operational energy consumption.
Efforts to improve energy efficiency and optimise power consumption across on-premises (which still account for 40% of global datacenter capacity), hosted and hybrid datacentre facilities have risen rapidly to the top of enterprise agendas during recent years. A May 2023 survey conducted by analyst group Gartner predicts that some 75% of organisations will have implemented a datacentre infrastructure sustainability programme driven by cost optimisation and stakeholder pressures by 2027, up from less than 5% in 2022.
According to the Gartner survey of 221 respondents from North America, Europe and APAC conducted in the second half of 2022, environmental performance of IT infrastructure is only one facet of a strong infrastructure and operations (I&O) sustainability strategy. The top-ranked benefit cited was increased company brand/reputation, while improved resource efficiency was the second most important benefit, according to respondents.
"Responsibilities for sustainability are increasingly being passed down from CIOs to infrastructure and operations leaders to improve IT's environmental performance, particularly around datacentres," noted Autumn Stanish, senior principal analyst at Gartner.
"This has led many down the path of greater spend and investment in environmental solutions, but environmental impact shouldn't be the only focus. Sustainability can also have a significant positive impact on non-environmental factors, such as brand, innovation, resilience and attracting talent," she added.
The Gartner findings stress that it is "paramount" that infrastructure and operations leaders identify where and how datacentre infrastructure can be optimised to consume less power. But at the same time, organisations need to achieve these power reductions without compromising essential business operations. The survey analysed datacentre power usage by equipment (PUE) type, and found that servers (40% of total power use) and cooling and power (39% of power use) accounted for the majority of overall electricity consumption.
Philip Dawson, a vice president at Gartner, advised that to potentially reduce datacentre costs, I&O leaders should start by carefully assessing their server utilisation. It is often less than 50%, and in many organisations could actually be as low as 20%, despite the fact that electricity to power these servers is consumed continuously. Consolidating and decommissioning under-utilised hardware should, according to Dawson, be evaluated because decommissioning a single server can save $500 in energy, $500 in operating system licences, and $1,500 in hardware maintenance costs annually.
"Higher-efficiency cooling techniques can be put into place, such as hot aisle/cold aisle configuration, filtered free air cooling, computational fluid dynamics analysis of airflow, or liquid cooling technologies. I&O leaders could also consider colocation to reduce or close datacentres that are underutilised, inefficient or located in areas in which 'greener' energy sourcing is problematic," said Dawson.
"Using storage in various ways can reduce power consumption and enhance reliable, space-sensitive and cost-effective management of the growing active and deep-but-accessible archives. Improving server and storage consolidation and storage density, as well as choosing less-power-hungry options, such as flash, instead of spinning disks, can have an outsized effect," he added.
Manufacturers of IT equipment have clearly woken up to this increasing demand for less power-hungry technology, particularly the high-specification central processing units (CPUs) powering datacentre servers. In January 2023, Intel launched its fourth-generation Intel Xeon Scalable processors, which it claims are its "most sustainable" datacentre CPUs. According to the company, when compared with previous generations, these fourth-generation Xeon customers can – in certain configurations – deliver up to a 2.9x average performance per watt efficiency improvement.
Rival chip manufacturer AMD has similarly been focusing on energy efficiency for its fourth-generation EPYC range of enterprise CPUs, which it says have been designed to help IT organisations meet requirements to reduce cost and energy consumption, while saving physical space in the datacentre by allowing more computing power to be housed in fewer server units. AMD has also announced a goal to deliver 30-times increase in energy efficiency for AMD processors and accelerators powering servers for AI-training and HPC from between 2020 and 2025.
Reflecting this trend to procure the newest and lowest energy-consuming hardware, IDC's latest Worldwide Quarterly Server Tracker shows that the server market in western Europe grew year on year by 27.9% in Q3 2022, while spending in central and eastern Europe (CEE) increased by 40.7%. According to IDC, inflationary pressures, hikes in power costs and supply disruptions in Europe have been drivers of spending. In the longer-term, European Union green-focused financing and investments are expected to also lead to switching from old and inefficient infrastructure to newer systems that can deliver much more performance for less energy.
"Initiatives such as digital transformation and modernisation of datacentre infrastructure continue to be significant drivers of spending among enterprises. Despite the overall general economic pressure, many organisations will invest in servers and other infrastructure technology to support their business growth, meet sustainability commitments, and increase energy efficiency in their datacentres," noted the IDC report.
Currently, IDC pointed out, cloud service providers and enterprises in key verticals, such as retail, automotive, and oil & gas, are leading in terms of investments in servers and datacentre infrastructure in Europe.
While it's clear that many enterprises are in the process of upgrading their datacentre infrastructure with more energy-efficient equipment, Gartner's Dawson cautioned that IT decision-makers should carefully assess established datacentre operations technologies, and not rush into any decisions to replace infrastructure: "IT leaders must avoid wasting value through the premature replacement of IT infrastructure. They can do that by using real-time health analytics to maximise the useful life of datacentre assets."
He added that on-premises datacentres and cloud providers are extending infrastructure lifecycles to help maximise operating expenditure (opex) cycles and reduce capital expenditure (capex).
"A sustainable and eco-friendly datacentre is both energy-efficient and environmentally friendly. This means that I&O leaders need to introduce a strategy to reduce their organisation's carbon footprint (greenhouse gas emissions), water consumption, resource utilisation and e-waste management in datacentres," noted Dawson.
- Rob Jacques, Contributing Editor, TelecomTV