Tackling telecom's greenwashing threat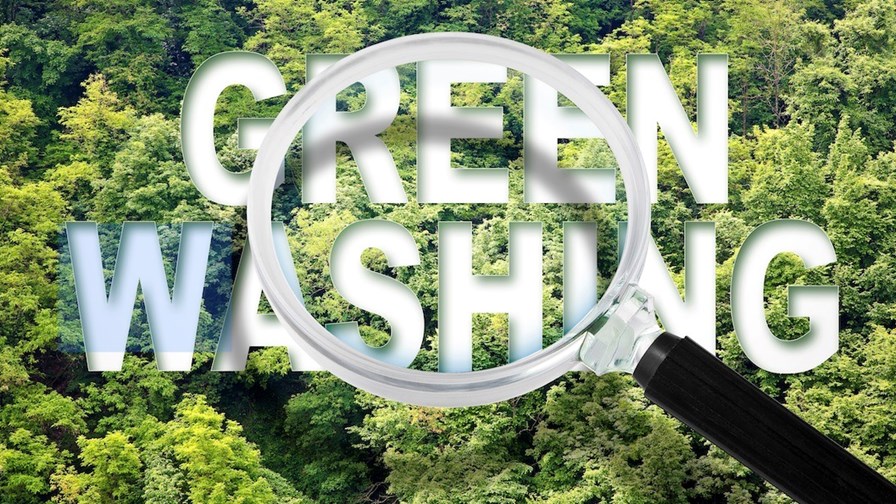 The telecoms industry is increasingly vocal about its commitments to enhanced environmental sustainability
Some believe there is a risk for players to practise greenwashing when it comes to disclosing carbon emissions data
And while a ubiquitous system to measure footprints is still lacking, players such as Rakuten Symphony and Red Hat believe they have the right solutions to help
Rakuten also hints it will target telcos with a new tool for energy management and savings
Players in the telecoms industry globally have increasingly been committing to ambitious sustainability goals and science-based targets to reduce their environmental footprints, but there's a question that must always be asked – will these companies talk the talk but not bother to walk the walk?
This is a question TelecomTV put to some industry players during Mobile World Congress (MWC23) in Barcelona and, so far, companies appear to be confident that the industry, which is widely regarded as being responsible for about 2% of global carbon dioxide emissions, is holding itself accountable and doing the right thing. But if it struggles to achieve its own goals, new technology and carbon footprint measurement methodologies can help identify any shortfalls and highlight where advances need to be made.
Anna Khoruzhaya, head of sustainability at Rakuten Symphony, noted "there is always" a risk for greenwashing in an industry that is adopting the sustainability mindset a bit later than other sectors and is playing catch-up.
"I think we still need to learn a lot," said Khoruzhaya, who noted that what she saw in the halls at MWC23 suggested not all strategies are targeting the right problem. "There are still a lot of initiatives that just maybe make people feel good," she noted, though she didn't identify any particular examples.
Khoruzhaya claimed that Rakuten Symphony ensures it doesn't fall into greenwashing practices through a number of actions, including focusing on its internal environmental, social and governance (ESG) measurements. "Data basically enables you to make more valid decisions and avoid greenwashing. Data are the facts. And it's very important for us to present data correctly, but I think the data is [just] the first step" to avoid greenwashing, she explained.
One step that Khoruzhaya believes every company should take is tackling energy management, as there is still a lot of work to be done here. This is also an area of focus for Rakuten as it is working on an end-to-end solution that can automatically collect all data that measures energy management. It plans to use it for its own operations, but also to sell it as a cloud-based service to telco clients.
The tool that Rakuten is looking to develop would use machine learning (ML) to collect energy data in three levels of granularity.
The highest level would be to take data from invoices, as this relates to expenses going out of a company's bank accounts.
The second layer is more detailed and involves gathering information from connected elements, such as utility meters and IoT [internet of things] modules that give you "more per-device measurements," explained Khoruzhaya.
The third layer, which is the most granular one, according to Khoruzhaya, is enabled by telemetry tools. "It's basically like a small program that allows you to read certain measurements from your devices and tell you how much energy each software function will consume, and break it down into a more granular level", she noted. Using telemetry data is still not widespread in the telecom sector – other industry sectors make better use of such data, she claimed.
While Rakuten's tool is not yet fully developed, the company has already completed proofs of concept (PoCs) in its datacentres. It hopes its solution will complete the minimum viable product (MVP) stage (where a version of a product is usable by early customers who can then provide feedback) this year because, as Khoruzhaya explained, "we need it in Japan and also a lot of our customers are very interested."
Rakuten isn't the only company, of course, that is heavily engaged in developing processes and tools that can help improve sustainability across the industry and avoid the potential of greenwashing.
Rimma Iontel, global chief solutions architect for telco, media and entertainment at Red Hat, told TelecomTV that the telco industry is very regulated and, as such, the responsibility for greenwashing practices would fall on regulatory bodies to ensure there is real change towards sustainability. "Because people are changing, everybody is aware that it needs to happen," she added. "We, internally, are not going to sweep it under the rug or just pay lip service, we're designing a lot of our stuff with these concepts in mind already."
She noted that Red Hat is working with its research and development (R&D) team to figure out the potential carbon footprint impact of developing applications in certain programming languages.
More specifically, Iontel explained that a more efficient application means it will use fewer central processing unit (CPU) cycles and, therefore, consume less power. "Just by changing what language you write your application in, you can achieve a lot of savings", she noted, adding that Red Hat is already making changes across its own products to achieve enhanced efficiency.
Another focus area for Red Hat is to help operators save money, help the environment and meet "very specific" environmental goals for the next decade by addressing the most power-hungry part of a telco network – its radio access network (RAN). Energy consumption in the RAN represents US$1bn a year in power bills for some of Red Hat's largest telco customers, noted Iontel.
One of the ways it achieves this lies in a partnership with chip giant Intel, which provides many of the CPUs, network interface cards (NICs) and other components at the heart of the compute platforms used by service providers to run their services.
"They have a lot of tools already built into their technology that allow you to control how much power you consume and recognise when you need more power, when you need less power and dynamically adjust based on that," Iontel explained.
On this note, Red Hat can use those tools to recognise when a certain application that is running on its platform can tolerate lower power consumption and when it can't because of higher performance demands.
The company is also working with the open-source community to collect metrics as part of its Kepler (Kubernetes-based Efficient Power Level Exporter) project to figure out where power is being consumed and, based on this, to schedule workloads, understand where to deploy applications and to optimise how they scale.
- Yanitsa Boyadzhieva, Deputy Editor, TelecomTV
Email Newsletters
Stay up to date with the latest industry developments: sign up to receive TelecomTV's top news and videos plus exclusive subscriber-only content direct to your inbox – including our daily news briefing and weekly wrap.