How green is your network? NGMN offers KPIs to find out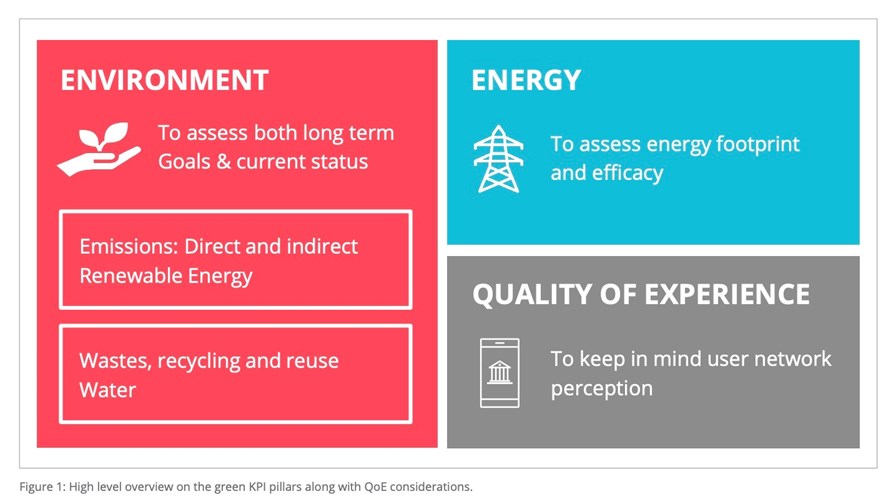 The NGMN Alliance is keen to assess the sustainability of telco networks
It has now issued recommendations on how telcos can measure, track and address environmental footprints
The alliance calls for a united framework covering multiple criteria related to carbon emissions, energy use and quality of service
The Next Generation Mobile Networks Alliance (NGMN) has outlined ways in which telcos can implement sustainability key performance indicators (KPIs) and assign a 'green' score to their networks in a move the NGMN believes will help operators to achieve their net-zero goals.
In its new publication, Green Future Networks: KPIs and Target Values for Green Network Assessment, NGMN addresses one of the main pain points for telecoms network operators – how to measure, report, track and act upon their environmental and energy footprints without affecting their services and "unduly jeopardising the quality of experience for their end users".
The alliance noted that the documentation aims to "seed the development of industry-agreed KPIs" into a framework that consolidates a set of KPIs into an overall measure.
In essence, the framework consists of two major pillars: Environmental KPIs, and energy and quality of experience KPIs. In its recommendation, NGMN suggests that environmental KPIs should include a company's carbon dioxide equivalent emissions footprint, its circular economy efforts (including waste generation, recycling practices and the use of water), as well as KPIs that account for a company's long-term strategy to become net zero.
"As this is a long road, likely lasting for nearly 20 years, intermediate goals should be considered as well. Goals should include both direct and indirect emissions. Finally, a clear, realistic and well-founded strategy towards the net zero is an essential item to be included in this KPI category," the organisation noted in its report.
On the other hand, the alliance deems it crucial for the energy and quality of experience KPIs to take into account the total energy and electricity used by an operator, as well as the efficiency and intensity of its usage. "Energy KPIs need to keep a close link to quality of experience to keep transparency on the energy cost paid to achieve a certain level of network service quality", it noted.
NGMN also called for a unified methodology through which the industry can identify the key metrics when it comes to green networks KPIs. Additionally, it urged for the development and implementation of KPIs allowing for "a higher level of granularity of reporting" based on specific issues, such as energy use in each part of the network – mobile, fixed and core – as well as specific geographies and sites.
NGMN believes that the KPIs should be "fair across countries and different network deployment practices" and suggests the use of "different normalisation strategies" when discussing energy-intensity metrics.
The alliance also claimed to be the first in the industry to devise an overall scoring methodology that focuses on mapping individual KPIs in each pillar into a single familiar "energy class" or "green class".
"To keep the methodology simple and transparent, we propose to map each individual KPI first into a numerical score, and only then map these scores into the overall class outcome," it noted.
"Although many operators already report some KPIs, currently the reporting details can vary significantly between operators and groups, and the methodology and breakdowns provided can also differ for the same metrics. We strongly promote converting to a unified methodology for all key KPIs," the alliance said.
"NGMN's vision is to provide impactful guidance to the industry with Green Future Networks being a core strategic priority. With the publication of KPIs and Target Values for Assessing Green Networks, we are realising that vision by supporting and enabling operators and their wider ecosystem partners to measure and manage their progress towards their sustainability goals," said Anita Döhler, CEO of NGMN.
- Yanitsa Boyadzhieva, Deputy Editor, TelecomTV
Email Newsletters
Sign up to receive TelecomTV's top news and videos, plus exclusive subscriber-only content direct to your inbox.