Google says it's going to get tough on pop-ups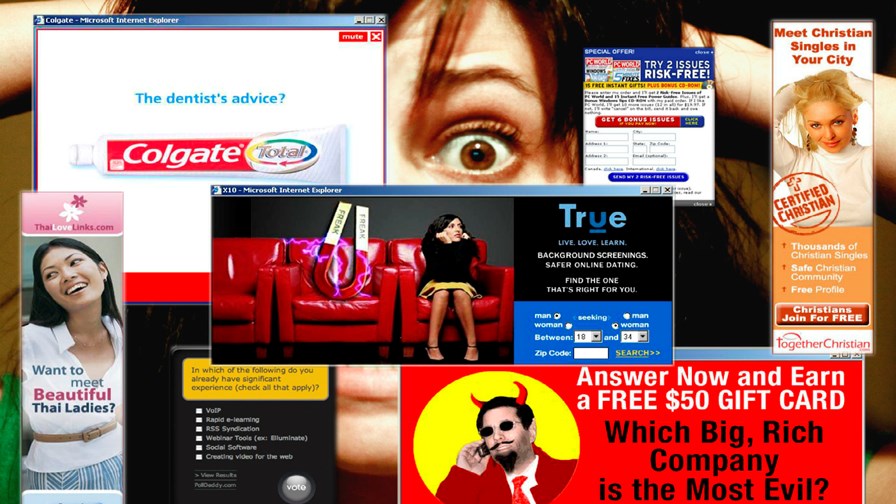 Google's going to downwards rank content if it carries obnoxious pop-ups...
...and intrusive

interstitials

New rules around content rankings to come into force early next year
Another sign that the big content distributors are giving more attention to 'quality of experience' and subtle ways to promote 'quality' content, comes with Google's latest move to dissuade digital publishers from enabling 'pop-up' ads and the like - such as pages designed to almost fully cover the page underneath.
Earlier this month we reported that Facebook was mounting a crusade against 'clickbait' in its news feed by demoting publishers who baited their stories with headlines such as 'What happened next? Nobody could believe it". This was on the basis that such headlines (identified by the words used within them) trended in a clickbait direction. The attached stories almost certainly don't cause any surprise to anyone over the age of 10, so the more a publisher uses them, the further down the newsfeed it goes. It rises again when the act is cleaned up.
What's actually 'happened next' (perhaps only slightly related) is that Google has decided that a similar cleansing is required for its search services to dissuade publishers from using intrusive pop-ups.
Clickbait is annoying, but at least the user/viewer can avoid the nasty hook by simply not biting. Pop-up ads and intrusive 'interstitials' are another thing altogether and, in addition to some refinements to the way its 'mobile friendly' sticker is earned, Google is going to demote the worst offenders in its search hierarchy.
Interstitials are web pages that appear before or after the content the user is actually pursuing. There can be a viable 'excuse' for these - back in the early days it often took a long time for a content-heavy page to load, so a lightweight informational page could act as placeholder as the heavy lifting went on behind the scenes. Also, it's probably reasonable (from a reader/viewer point of view) for things like an easy-to-dispose-of subscription popup to appear over a news page (for instance).
But the interstitial art - as we all know to our cost - has moved on. We now have pop-ups that cover the entire page and are very difficult to get rid of; we suffer animations which appear to fold back the top-right corner of the page to reveal the next page. All sort of annoying movements and distractions can be invoked with a few clicks of a Web designer's mouse.. and often are.
Google maintains that pop-ups and the like are a real downer on a mobile, so this is its particular target.
But as with Facebook's war against clickbait, there is the old problem that one user's annoyance can be another's cool feature. Who decides what is acceptable admanship and what is intrusive spamming? This is clearly a job for a series of algorthms, if only to counter accusations of censorship or favouritism.
Deranking starts next year
So next year (from January 10, 2017, to be precise) Google is proposing to 'derank' "pages where content is not easily accessible to a user on the transition from the mobile search result to the content itself. Signs of inaccessibility will include:
Showing a popup that covers the main content, either immediately after the user navigates to a page from the search results, or while they are looking through the page.
Displaying a standalone interstitial that the user has to dismiss before accessing the main content.
Using a layout where the above-the-fold portion of the page appears similar to a standalone interstitial, but the original content has been inlined underneath the fold.
Interstitial techniques deemed inoffensive include
Interstitials that appear to be in response to a legal obligation, such as for cookie usage or for age verification.
Login dialogs on sites where content is not publicly indexable. For example, this would include private content such as email or unindexable content that is behind a paywall.
Banners that use a reasonable amount of screen space and are easily dismissible. For example, the app install banners provided by Safari and Chrome are examples of banners that use a reasonable amount of screen space.
Google points out that Interstitial and pop-up offences are only one source for the 'signals' it feeds into its system to determine content rankings. But we think a strong signal will be warmly welcomed by the Web-using public, especially if it results in a sharp drop-off in annoyances such as the burkini-style ads that completely cover the article text. Hate those.
Email Newsletters
Sign up to receive TelecomTV's top news and videos, plus exclusive subscriber-only content direct to your inbox.