What's up with… Orange, ADTRAN, Broadcom, the FCC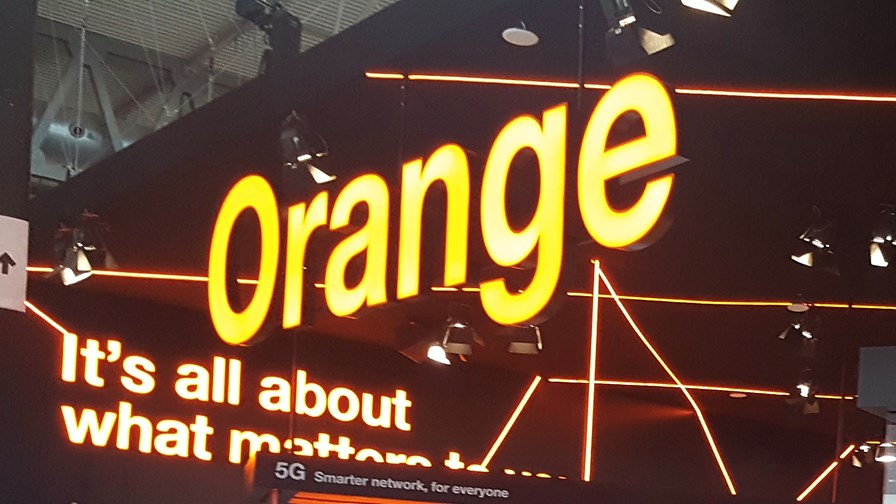 Orange is exploring software-defined fixed broadband networks with ADTRAN
Broadcom is trying to appease the EU over its exclusivity deals with system vendors
The FCC has detailed rural 5G funding plans and is scrutinizing networks run by Chinese firms
Here's what caught our eye from today's news avalanche.
Orange is exploring the potential for software-defined fixed broadband network architectures with access equipment vendor ADTRAN. According to the companies, "the ultimate goal of the partnership is to investigate, test and propose solutions that enable Orange to improve performance, shorten time-to-market for new services while reducing energy consumption in the network, and ultimately reduce costs." Find out more in this press release.
Broadcom has pledged to scrap exclusivity deals with video and broadband equipment vendors in an effort to avoid a major fine for anti-competitive behaviour from the European Commission. The EC is now seeking feedback from the industry before it takes any decisions, as it explains in this announcement.
The FCC has issued a 121-page document detailing its plans to establish a 5G Fund for Rural America that would award up to $9 billion during the next decade to companies that pledge to "bring voice and 5G broadband service to rural areas of our country that are unlikely to see unsubsidized deployment of 5G-capable networks." As we have already reported, it's a move not without controversy.
The FCC has asked four operators "with ties to the communist regime in China" – China Telecom Americas, China Unicom Americas, Pacific Networks, and ComNet – to explain during the next 30 days why "the FCC should not initiate proceedings to revoke their authority to operate in the U.S." The document announcing the issuance of Show Cause Orders is worth a read, not least for pointing out that "Americans have learned that they no longer need to page through dusty foreign policy magazines to understand the consequences that flow from communist China's brutal crackdown on freedom and free speech."
Verizon reported a slight year-on-year decrease in first quarter revenues to $31.6 billion, with the sales dip attributed to a "sharp reductions in equipment revenue, after social distancing measures were adopted in March, limiting in-store customer engagement." Operating and net income were also down compared with a year ago, but still came in at $6.6 billion and $4.3 billion respectively. Capex during the first quarter came in at $5.3 billion: The operator is maintaining its full year capex guidance of $17.5-18.5 million for the year as it invests further in fibre deployments and adding cell sites. For more details, see this press release.
Huawei, ZTE, Ericsson and Datang have been selected to supply 5G gear to China Telecom and China Unicom, which are jointly building out their 5G radio access networks. Nokia, it seems, didn't make the cut. For more on this, see this Global Times report that cites a China Unicom announcement.
That news came as ZTE reported a 3.2% year-on-year dip in first quarter revenues to RMB 21.5 billion ($3 billion) and a 70% slump in operating profit to RMB 372.4 million ($52.6 million). The company's earnings press release, though, provided little insight into the company's first quarter trends, focusing instead on its role as a responsible citizen.
ADVA, meanwhile, reported a 3.5% increase in its first quarter revenues, to €132.7 million, but slumped to an operating loss of €4 million, compared with a small operating profit in the same period a year ago. It blamed that dip on the "lockdown in Wuhan at the beginning of the first quarter and to significant project-related shifts in the product and customer mix in Q1 2020," but noted too that "apart from a few minor exceptions, our production and supply chains are intact." More details can be found in this earnings release.
Although it's only April (we think), Intel has decided to name its '2020 Inventor of the Year'. Gary Xiong is working on "advanced 5G and 6G" technologies, including the potential for "changing the waveforms of future wireless signals, which could significantly affect how base station silicon is designed." For more on Xiong's work, see this blog.
The ITU has postponed its Digital World 2020 event, which will now be held in September 2021 in Hanoi, Vietnam, according to this announcement.
Ericsson has added to its 5G deal tally with a radio access network deal from Thailand's True. The full details can be found in this press release.
************************************
We want to hear from you!
Take part in our 5G and Security survey and receive a free copy of the downloadable report ahead of general release.
Email Newsletters
Stay up to date with the latest industry developments: sign up to receive TelecomTV's top news and videos plus exclusive subscriber-only content direct to your inbox – including our daily news briefing and weekly wrap.