Nokia claims network slicing for the fixed network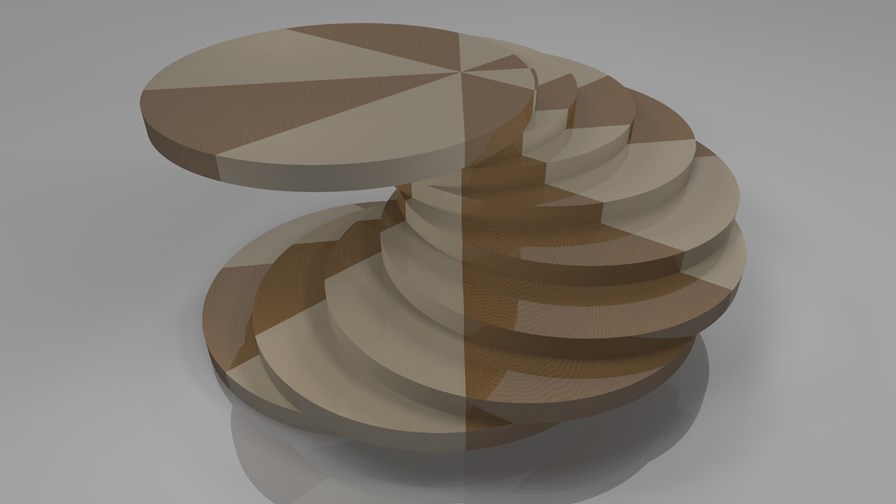 The solution makes it easier to share the physical access network
Each participating SP can run its own dedicated controller for its slice
Meanwhile the BBF has developed Open Broadband – Broadband Access Abstraction (OB-BAA)
You thought network slicing was just for 5G? That is certainly the way it's been pitched. It would be the technique, we were told, that underlaid the high speed 5G data proposition - by slicing the network you could target slices for very specific use cases and that (I have even been told) in this way the 5G operators could take the whole business data communications market by storm.
That was clearly slightly overstating things: if slicing was that commercially powerful the fixed data access network players would adopt it as well.
So unsurprisingly, perhaps, Nokia has just announced that it's 'redefining fixed broadband' by introducing the industry's only open and programmable 'fixed access network slicing' solution.
Virtualization is a prior requirement for the Nokia technology as it allows the operator to create a virtually unlimited number of network slices for different customer segments or third parties to maximise the use of the access network. Different slices could carry different protocols returning differentiated services depending on the application.
Nokia points out that these advantages will help service providers enter new business areas, share investments and enhance network monetization by converging more services onto a single access infrastructure. It's really about rationalisation of the access network leading to lower costs and a greater degree of automation.
The new Nokia solution is built around its cloud-native software platform, Altiplano, and open standards and will enable operators to establish full control and autonomy for each slice they manage, plus determine the performance metrics for the network and services they deliver to customers.
Nokia says the solution uses open interfaces and YANG data models to create a virtual slice that looks, feels and operates just like a physical network. Each participating service provider would run its own dedicated controller with a dedicated view of their slice of the network. Equipment from different vendors can sit alongside each other, in different slices or on the same slice. The solution also makes it easier to share the physical network by enabling operators to automate challenging processes such as rules, regulations and multi-vendor integration.
Meanwhile, the Broadband Forum is using the NFV SDN World Forum in The Hague this week to talk about its Open Broadband – Broadband Access Abstraction (OB-BAA) project in advance of Broadband World Forum later this month. OB-BAA in many ways resembles at least the intent of the Nokia solution. It's an open source project that specifies Northbound Interfaces (NBI), Core Components and Southbound Adaptation Interfaces (SAI) for functions associated with the access network devices that have been virtualized.
The BBF claims OB-BAA facilitates co-existence and seamless migration bringing the agility to adapt to a wide variety of software defined access models as they become defined by vendors and providers in a potentially vast market.
Inherent in the OB-BAA project is the ability to pull differing access device types, including legacy implementations, together under a single network and service management and control umbrella to be exposed to management elements such as the SDN Management and/or Control and Element Management Systems.
The project is designed to be deployed within the BBF's CloudCO environment as one or more virtualized network functions (VNFs). Because the NBI and SAI utilize standardized data models and the Core components of the OB-BAA project are designed as virtualized micro-services with specified interfaces, the components of the OB-BAA project can also be adapted and deployed in other virtualized environments, it says.
If the Broadband Forum's 'Access Abstraction project' is similar in its goals to Nokia's fixed network slicing approach it's at least partly because Nokia is intimately involved with the BBF, according to its CEO, Robin Mersh. Robin says he's not at all surprised that there appears to be crossover now between Nokia and the BBF as he can see convergence between access network types, including 5G, becoming a major activity area of the next few years as virtualized infrastructure really picks up steam and operators start looking at ways to profitably use it - aggregating access will be a popular option.
Indeed, it's the way the industry is headed, according to Benoit Felten, chief research officer at Diffraction Analysis.
"Operators are rethinking how they build, operate and monetize their high-speed broadband infrastructure. Fixed access slicing has the potential to change the game -- not just for enhancing existing business models but also to help some deliver, better, lower cost services than what was previously possible. Nokia's Fixed Access Network Solution can help bring service providers one step closer to achieving these benefits, providing the control and flexibility needed to deliver differentiated broadband services. I believe that adoption of fixed network slicing will rapidly change the landscape in the fixed broadband market, and those who are late to join will undoubtedly suffer."
Email Newsletters
Sign up to receive TelecomTV's top news and videos, plus exclusive subscriber-only content direct to your inbox.